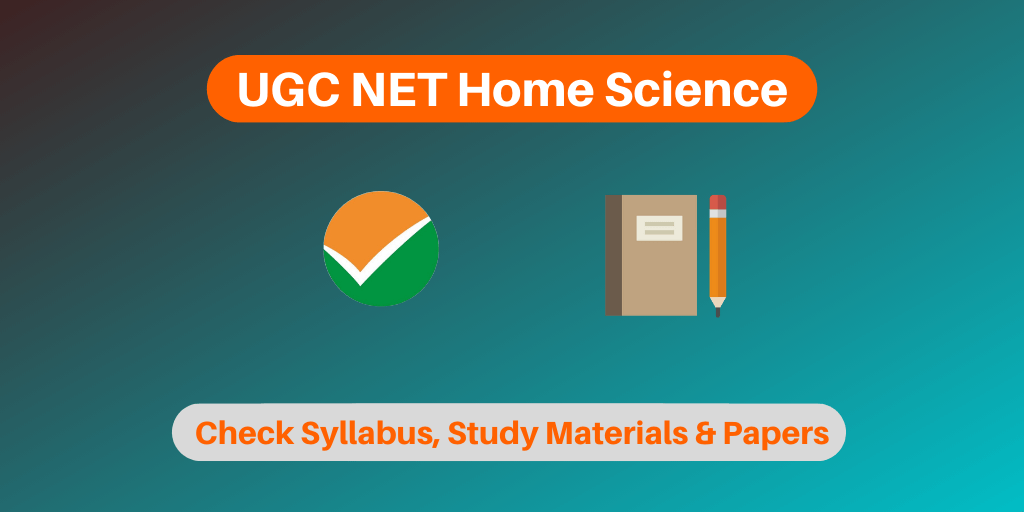 UGC NET is conducted by National Testing Agency (NTA).It is determining the eligibility of Indian nationals for the Eligibility for Assistant Professor only or Junior Research Fellowship & Eligibility for Assistant Professor both in Indian Universities and Colleges. This page includes complete guide on NTA UGC NET Home Science 2020 June exam
UGC NET Home Science Paper 2 is divided into 10 major units will be asked in the exam. Paper 2 has 100 questions, and each question is of 2 marks. So, total marks for Home Science Paper 2 is 200.
Basic Introduction
A master's degree will be useful for you if you focus on the next round which is Home Science NET exam. If you succeed your home science exam then you will be able to work as a Lecturer or as a Researcher. Isn't that great?
We have consulted different experts regarding the upcoming exam and they have shared their valuable suggestions with us.
We will now present all the important parts which is based on the their tips and queries related to UGC NET Home Science Notes, study materials, syllabus, eligibility, question paper, mock test, coaching, books and course. Read all the sections carefully.
UGC NET Home Science Syllabus 2020
A syllabus is like the building block and the way you are going to prepare yourself for the 2020 UGC NET exam Home Science exam will totally depend on the syllabus.
When you have the syllabus the possibility of getting a place in your upcoming exam increases. Students who are thinking about the recent changes in the UGC NET Home Science Syllabus 2020 need to relax because the new syllabus is following the same old pattern.
We have presented the syllabus in English. You can look for the syllabus here.
Subject: Home Science
Code No. : 12
The UGC NET Home Science Syllabus 2020 covers the following major topics,
| | |
| --- | --- |
| Unit | Topic |
| Unit-I | Food Science And Food Service Management |
| Unit-II | Nutrition And Dietetics |
| Unit-III | Textiles |
| Unit-IV | Apparel Designing |
| Unit-V | Resource Management And Consumer Issues |
| Unit-VI | Housing And Interior Design |
| Unit-VII | Child/Human Development |
| Unit-VIII | Family Studies  |
| Unit-IX | Communication For Development |
| Unit-X | Extension Management And Community Development |
Download New UGC NET Home Science Syllabus 2020
Crack The Exam Easily and Chase Your Dream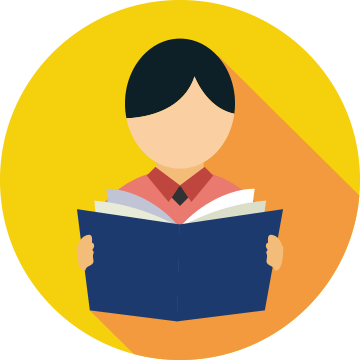 UGC NET Home Science Exam Pattern
Here is the Paper II exam pattern for UGC NET Home Science 2020 June Exam:
| | |
| --- | --- |
| Paper-II Subject | Home Science |
| Type of Questions | Objective MCQs (All questions are compulsory) |
| Np. of Questions | 100 Questions |
| Mark for 1 Question | 2 marks |
| Total Marks | 200 marks |
| Exam Duration | 2 hours |
UGC NET Home Science Books & Study material
UGC NET Home Science Study Material is something which needs special attention because the way you structure your study materials determines the outcome of your performance in the history exam.
You need to understand the coverage of study materials before you think about preparing study materials.
The best way to check is by referring to the syllabus of History NET exam. The study materials must cover the essential parts of the syllabus and for this reason you have to be extra careful when you include some topics in the study materials. Still confused about study materials? Don't worry; you can get all the related study materials here.
UGC NET Home Science Question Paper
Try to collect as many question papers as possible for your upcoming net exam. The best part of collecting question papers is that you get an overview of all the questions that have already appeared. You can bring changes in the methods of preparation by going through the papers.
After you complete your studies try to answer all the questions which are asked without looking at your text books and see where you stand. Start with this question paper-
Solved Home Science UGC NET Paper
Apart from answering questions which have already been asked you also need to analyze questions along with the appropriate answers carefully. After solving questions you must remember to verify all the answers and the most effective way to do this is by referring to a solving question paper.
Remember to purchase the right UGC NET Home Science Books
The problem which the students usually face arises after purchasing books from a bookstore. Students buy different kinds of books for the 2020 history exam and after some time they realize those books are not that helpful.
You must consult the experts regarding the use of relevant books before making a decision. Try to buy those books which have been recommended by all the experts and purchasers.  While purchasing right books don't miss out the book which has UGC NET Home Science Answer Key December 2019.
Gear yourself for NET History Mock test
NET Exam History is not a cup of a tea and it needs a lot of patience and hard work. You have to take care of all the tiny details if you are looking for a positive response from NET 2020 History exam. One of the tricks to cross your next hurdle is by appearing for UGC NET Mock test.
 Your performance in any exam will get better and better if you do it on a regular basis. Sit for mock tests after you complete your syllabus and wait for the final outcome.
While preparing for the upcoming exam it is quite normal for a candidate to be confused and when this happens you can always go back to basics by following the Home Science Course. All your doubts or confusions related to the syllabus or study materials will be cleared if you check the course of Home Science. The NET 2020 course history has all your answers.
UGC NET Home Science Eligibility Criteria 2020
The UGC NET Home Science Eligibility focuses on two factors, Education Qualification and Age Limit. The candidates who will be allowed to sit for the exam must fulfill the criteria.
You must know your eligibility for your upcoming exam before you proceed further. We have provided some details for you and read the points with an attentive mind.
UGC NET Home Science Educational Qualification
Candidates must score 55 % percentage in their Master's level or Equivalent Examination

For General Category – 55% Marks
For ST/SC/OBC/PWD/Transgenders – 50% Marks

The Ph.D. holders who have completed their Master's level examinations before 19th September 1991 will be eligible to sit for the exam in relation with the relaxation of 5% in aggregate marks.
The candidates who are waiting for their final results are eligible for the UGC NET Exam but there is one condition which the students have to fulfill. A student must be able to produce his or her result within 2 years of NET Result Declaration Date.
The candidates who have completed their post-graduation in a field that is related to Home Science Stream are eligible to apply for your upcoming exam.
UGC NET Home Science Age Limit
For JRF: The candidates who are applying for the Junior Research Fellowship Exam must not age more than 30 years.
There is no upper age limit for Assistant Professor.
Other Important Subjects for UGC NET Exam
You should have enough study materials to boost your exam preparation for the NTA UGC NET exam.
Click on the link to access other Subjects related to the UGC NET exam.
We have covered the detailed guide on UGC NET Home Science Exam 2020. Feel free to ask any questions in the comment section below.