CSIR NET Chemical Science Previous Year Papers: Are you getting ready for the upcoming CSIR Chemical Science 2020 NET exam? We know that you are and we also know what it means to you. One good performance can take you to your dream destination like Junior Research Fellowship (JRF) or Lectureship (LS). CSIR NET Chemical Science Previous Year Papers play a crucial role to boost your exam preparation.
If you are targeting any one of those above-mentioned things then you have come to the right place because in this blog we will be talking about the important parts which are associated with CSIR NET Chemical Science Old Question Papers like the significance of question papers along with mock tests, syllabus and other guidelines.
CSIR NET Chemical Science Previous Year Papers
Cracking an exam is never an easy task because a candidate has to take care of different things like a good strategy along with proper guidelines. Your dream will come true if you read the important aspects of the forthcoming exam with an attentive mind.
A competitive exam like NET 2020 Chemical Science is usually scheduled in the months of June and December and it is conducted by the Council for Scientific & Industrial Research (CSIR) and University Grants Commission. This year the exam will be held from July to August.
This exam follows a pattern and if you want a complete picture of the pattern then you need to go through the questions which have already appeared in the exam several times. You will know about the new ways to prepare when you start concentrating on CSIR NET Chemical Science Previous Question Papers.
If you read all the parts carefully then you will have an idea of the need to collect CSIR NET Chemical Science Previous Year Question Papers. What are you waiting for? Check it right now-
Download CSIR NET Chemical Science Question Year Papers
Crack The Exam Easily and Chase Your Dream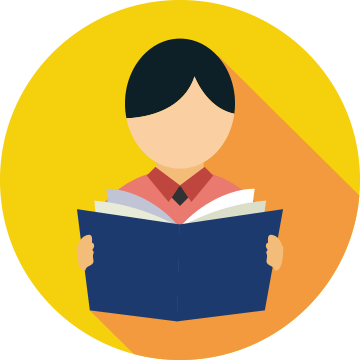 Why solving previous year papers is important?
We have already highlighted the importance of examining or in other words analyzing previous year papers and now we will throw a light on the benefits of solving papers. Read the points –
When you start solving papers you will be able to identify the errors that you are making.
You will know exactly how to improve your methods of preparation by looking at the important questions.
You will be familiar with the type of questions which are appearing in the question papers.
You will be in a position to shape your study material after practicing the questions from the test papers.
You will know about the ways to manage time. You will get an idea of the time you need to give for each part.
You will be able to appear for the final exam with full confidence because you will feel comfortable at one point after answering different kinds of questions.
You will be able to access your performance at home as many times as you want.
Note: While attempting different kinds of questions from CSIR NET Exam Chemical Science Previous Year Question Papers PDF files don't forget to verify the correct answers with the answer key.
Observe the Exam pattern while you solve question papers
Apart from solving the previous NET Chemical Science papers you also have to make a note of the three different parts of the exam, along with the making schemes. We have presented you the important point here-
Basically, there are three parts; Part 'A', Part 'B' and Part 'C'. According to the scheme of the exam, there will be 120 questions in CSIR NET Chemical Science paper. 
Part-A is common for all the subjects and is based on General Science questions.
Part-B deals with subject-related conventional MCQs.
Part-C consists of high-value questions, which test your knowledge about scientific concepts and their applications.
S.No.

Sections

No. of Ques. Given

No. of Ques. to be Attempted

Marks

Neg. Marking

Duration of Exam

1

PART-A

20

15

30

0.5

3 Hours

2

PART-B

40

35

70

0.5

3

PART-C

60

25

100

1.0

TOTAL MARKS

200
Important Points:
If any question provided in the paper is wrong, you will surely get the benefit of the marks assigned to that question, only if you attempt it.
The CSIR NET Chemical Science exam's question booklet will be available in both the languages; English and Hindi.
If you opt for Hindi medium, you will come across bilingual (both Hindi & English) question booklet.
If you choose English as your medium, you will get the question booklet in the English language version.
We have covered a detailed guide on Best CSIR NET Chemical Science Previous Year Papers. Feel free to ask us any questions in the comment section below.