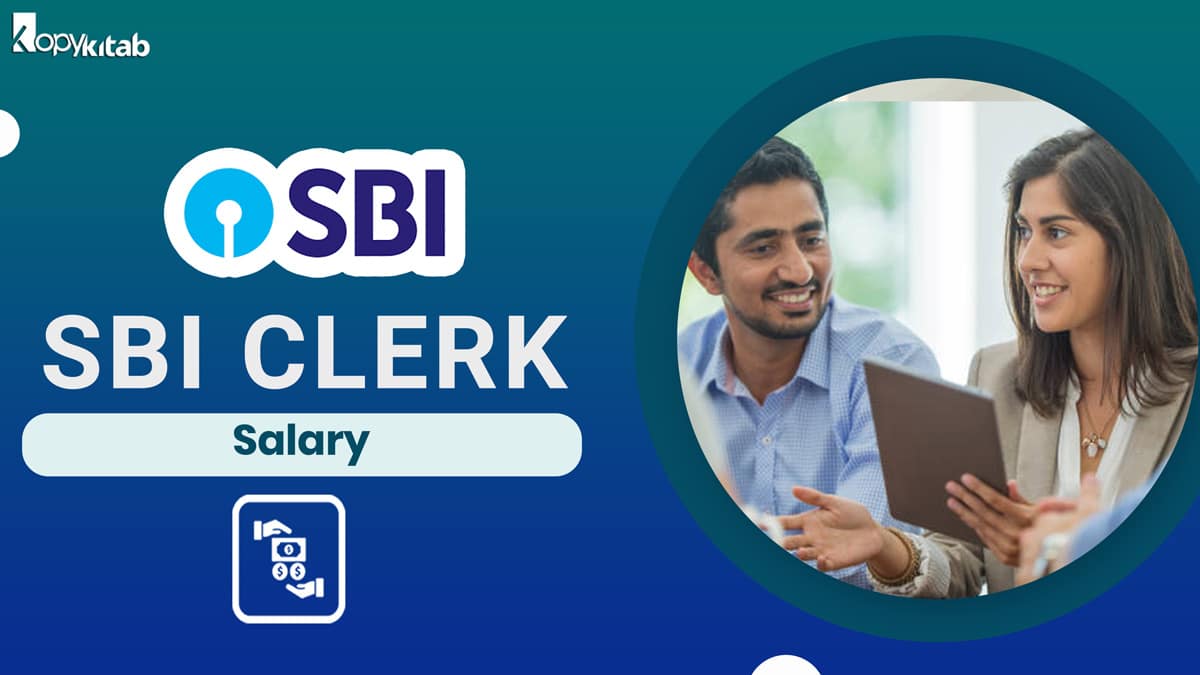 SBI Clerk Salary: The State Bank of India (SBI) is one of the topmost banking sectors which conducts a recruitment drive every year to fill in various vacancies. Most youngsters take up SBI exams as they consider SBI to be the safest and most secure job. A job in the SBI is considered to be secure and stable that not only offers financial security but also social status.
If you are one of the aspirants looking out to work in the banking sector, especially as an SBI Clerk, then you must first know about the salary, job profile, and career opportunities. Read on to know SBI 2023 Clerk In Hand Income, Pay Scale, Basic Salary, Job Profile, Benefits, and Career Growth details.
SBI Clerk 2023 Pay Scale 2023
The SBI Clerk 2023 pay scale will be 11765-655/3-13730-815/3-16175-980/4-20095-1145/7-28110-2120/1- 30230-1310/1-31450. It means that an SBI Clerk (Junior Associate) will commence at Rs 11,765 per month, with an annual increment of Rs 655 per month, for a total of Rs 13075.
In-Hand SBI Clerk Salary 2023
Candidates who pass the SBI Clerk 2023 exam will be posted to the SBI Bank as Junior Associates. Junior Associate SBI Salary has a starting basic pay of Rs.13,075. The in-hand SBI Clerk Salary will be about Rs.20,000 to Rs.22,000 after the 6th increment. Clerk salaries in SBI vary depending on where the candidates have been posted.
Scroll down to find more details!
SBI Clerk Salary Increments Structure 2023
Check out the salary increment structure for SBI Clerk selected candidates from the table below:
| | |
| --- | --- |
| Increments | SBI Clerk Salary |
| Basic Junior Associate SBI Salary | Rs.13075/- |
| Junior Associate Salary after 1st Increment | Rs.13730/- |
| Junior Associate Salary after 2nd Increment | Rs. 16175/- |
| Junior Associate Salary after 3rd Increment | Rs. 20095/- |
| Junior Associate Salary after 4th Increment | Rs. 28110/- |
| Junior Associate Salary after 5th Increment | Rs. 30230/- |
| Junior Associate Salary after 6th Increment | Rs. 31450/- |
SBI Clerk Salary 2023 Allowances
There are many allowances and benefits along with the SBI Clerk Salary which are listed below:
Dearness Allowance (DA)
This component of the SBI Clerk Salary is revised quarterly, i.e., 4 times a year, and is based on the Consumer Price Index (CPI). The DA increases when inflation is high and vice versa.
House Rent Allowance (HRA)

The HRA depends on the city where the SBI Clerk has been posted. If it is a Metro city, the HRA will be higher. In the case of rural areas, the HRA would be comparatively lower.

Junior Agricultural Associates will be liable for an extra amount of Rs. 490/- per month, known as Special Pay, which will be used to account for DA, HRA, and superannuation benefits.
Apart from the regular pay, the SBI provides the following different allowances to its Junior Associates in the clerical cadre:
Petrol Allowance
Vehicle Allowance
House Rent Allowance
Travel Allowance
Furniture Allowance
Two Year Sabbatical (Leave) for female clerks as maternity leave or children's education
Briefcase Allowance
Entertainment Allowance: TV & Cable
SBI Clerk 2023 Perks
SBI Clerk will be eligible for various perquisites like:
You will be reimbursed for travel expenses for holidays in the world. The block provided is four years, i.e. you can take the facility in four years once. You and your dependent families earn this subsidy. Junior members at the entrance are entitled to fly around the country in the sleeper class.
The State Bank of India offers loans for different uses to clerks at concessional rates. It offers financing for almost all employee uses, from recruitment to housing and vehicle loans.
The country's biggest lender takes care of its workers' welfare. The care costs for the employee are 100% and for the employees 75%. In several renowned health clinics across the world, the bank offers cashless care facilities.
Leave the encashment system
The bank gives one holiday every 11 business days which is known as the vacation. Upon the accumulation of 240 leaves, an individual is entitled to receive the leaves and is paid a wage equal to 240 days.
Crack The Exam Easily and Chase Your Dream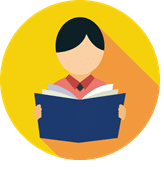 Download SBI Clerk Ultimate Study Materials to Boost Preparation
SBI Clerk Salary | Other Benefits
Stability
Financial security
Flexible working hours
Good work environment
Pension under New Pension Scheme (NPS)
Gratuity
Newspaper Allowance
City Allowance
Provident Fund
Also, check out an employee's SBI Clerk payslip below and get a better idea of the SBI Clerk's in-hand salary: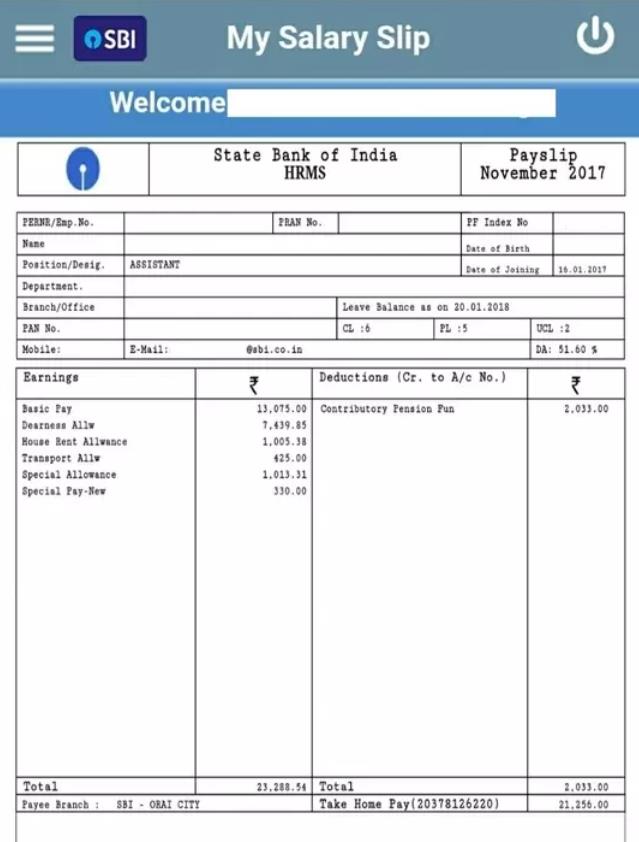 SBI Clerk Job Profile 2023
Candidates who want to apply for the SBI Clerk Selection Process should be familiar with the career profile and duties of an SBI Clerk. Meanwhile, look over the SBI Clerk Cut-Off and see what grades you'll need to pass the test.
The info about the SBI Clerk Job Profile and Responsibilities is listed below. Check the following details for all candidates:
The position of SBI Clerk is an entry-level one.
Candidates must complete 15 recommended e-lessons over their 6-month probation term.
Candidates will learn all of the duties and norms of the SBI Clerk in the e-lessons.
The candidate's probation term will be extended if they do not grasp the e-lessons.
SBI Clerk Duties
The following are the SBI Clerk Job Responsibilities that applicants must read and understand:
Dealing with customers and addressing their concerns.
Handling cash counters
Responsible for opening bank accounts, transactions related to RTGS/NEFT, issuing DDs, handling checkbook requests, transferring amounts through different payment modes, etc.
Assisting Managers
Assisting customers in documentation work
Also, check out other bank exams details:
SBI Clerk Career Growth
SBI Clerks have huge growth opportunities apart from the SBI Clerk Salary which is better than clerks of any other bank. SBI Clerks can reach as high as General Manager. But there are Clerk Eligibility Criteria that have to be met and they must take up appropriate exams and Interviews. 
Internal written exams are held by the State Bank of India, which applicants must pass to be promoted. There are two ways for an SBI Clerk to advance:
1. In-cadre Promotion
In-cadre promotion is claimed to be focused on home postings and is a time-limited promotion.
In addition to the overall pay, candidates chosen by the in-cadre promotion would receive a separate payment of Rs.1800/-. The assistant becomes a Senior Assistant after ten years of service.

An assistant officer becomes a Special Assistant officer after 20 years of service. A special allowance of Rs 2500/- will be provided to the Special Assistant officer.

The Special Assistant officer becomes a Senior Special Assistant after 30 years of service and receives a special payment of Rs 3500/-.
2. Promotion to Officer cadre
After 6 years of service as an SBI Clerk, applicants are entitled to undergo the State Bank of India's internal written examination for promotion to Trainee Officer or Probationary Officer.
For an SBI PO, the Probation Period is two years. They will be given a rank of Junior Management Grade Scale-I or JMGS-I,

After two years as a PO, an employee will be promoted to the Middle Management Grade Scale-II position.
Get Other Highly Important Essentials for SBI Clerk Exam
SBI Clerk Syllabus & Exam Pattern
Candidates who are willing to apply for SBI Clerk jobs must be aware of SBI Clerk Syllabus and Exam Pattern to know the important topics that will be covered in the Clerk Prelims and Mains 2023 Exam so as to prepare accordingly. It will help in enhancing the students' probability to score high.
We have covered a detailed guide on the SBI Clerk's Salary. If you have any queries related to SBI Exam, feel free to ask us in the comment section below.
FAQ- SBI Clerk Salary
What is the basic pay for an SBI Clerk?
SBI Clerks are paid a basic pay of Rs. 13075.
What is the in-hand SBI Clerk salary?
SBI Clerk Salary lies between Rs. 20,000 and Rs. 22, 000 for every month.
Aside from the SBI Clerk salary, what other incentives are available for clerks?
Read the above article for details of incentives available for SBI Clerk-selected candidates.
Is the SBI clerk job transferable?
No. As per government notification, the first five years for SBI Clerk candidates are non-transferable jobs.
Is there any training for SBI clerks?
Yes. There will be training for new SBI clerks during their probationary period.