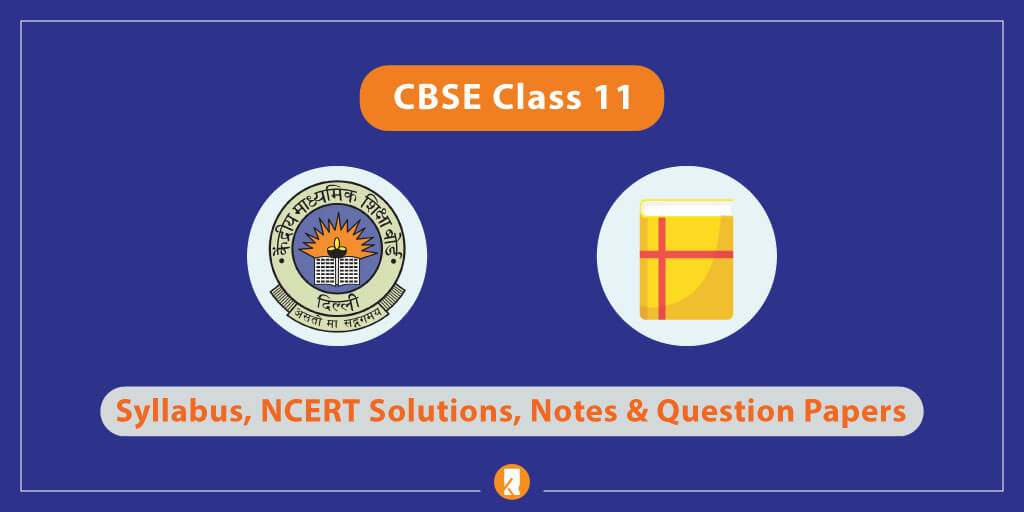 CBSE Class 11 2023 For Term 1 & Term 2: 11th has great importance to shape your career. It is an important phase before the exam. With a clear concept on every subject of the 11th, you will easily understand the concept behind every topic in the exam. Hence, you can score a better mark in Class 11.
With the proper knowledge on every subject, you can prepare yourself for the CBSE Exam for Class 11 as well as all competitive exams. To prepare the 11th exam, you should have the latest syllabus and study materials.
Don't worry! We have created this article specially for you. Here you will find a complete guide on CBSE Class 11 2023 For Term 1 & Term 2.
The Central Board of Secondary Education (CBSE) stands tall in the first position above other central and state boards in the country. This national-level board is backed by the government and schools affiliated to CBSE should follow the curriculum of the NCERT.
The Central Board of Secondary Education conducts the Class 11 every year. You already know that Class 11 is an important phase. Clear concepts in every topic will also help you to score better in the 12th exam. The 12th result will also help you to determine your stream for higher education, whether it is engineering, medical, or any other higher studies.
To score better mark and build a depth concept on every subject, every student of CBSE Board Class 11 must be aware of,
Here you will get all the necessary information regarding the Class 11 exam.
Crack The Exam Easily and Chase Your Dream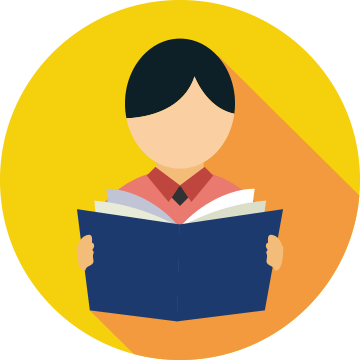 List of Subjects under CBSE Class 11 2023 For Term 1 & Term 2
Here you can check the complete list of CBSE Class 11 Subjects
List of CBSE Class 11 Languages (Group-A)
Academic subjects (Group-A)

Code

Name

027

History

028

Political science

029

Geography

030

Economics

031

Carnatic music (vocal)

Any one

032

Carnatic music( melodic instruments).

033

Carnatic music ( percussion instruments – mridangam)

034

Hindustani music (vocal)

035

Hindustani music ( melodic

Instruments).

036

Hindustani music ( percussion

Instruments)

037

Psychology

039

Sociology

041

Mathematics

042

Physics

043

Chemistry

044

Biology

045

Biotechnology

046

Engineering graphics

048

Physical education

049

Painting

Any one

050

Graphics

051

Sculpture

052

Applied/ commercial art

054

Business studies

055

Accountancy

056

Kathak – dance

Any one

057

Bharatnatyam – dance

058

Kuchipudi – dance

059

Odissi – dance

060

Manipuri – dance

061

Kathakali – dance

064

Home science

265

Informatics practices (old)(only for xii)

065

Informatics practices (new)

283

Computer science (old) (only for xii)

083

Computer science (new)

066

Entrepreneurship

073

Knowledge tradition & practices of india

074

Legal studies

076

National cadet corps (ncc)
List of CBSE Class 11 Languages (Group-L):
Languages (group – l)

Code

Name

001

English elective

Any one

301

English core

002

Hindi elective

Any one

302

Hindi core

003

Urdu elective

Any one

303

Urdu core

022

Sanskrit elective

Any one

322

Sanskrit core

104

Punjabi

105

Bengali

106

Tamil

107

Telugu

108

Sindhi

109

Marathi

110

Gujarati

111

Manipuri

112

Malayalam

113

Odia

114

Assamese

115

Kannada

116

Arabic

117

Tibetan

118

French

120

German

121

Russian

123

Persian

124

Nepali

125

Limboo

126

Lepcha

189

Telugu telangana

192

Bodo

193

Tangkhul

194

Japanese

195

Bhutia

196

Spanish

197

Kashmiri

198

Mizo

199

Bahasa melayu
List of Class 11 Skill Subjects (Group-S) 
801: Retail
802: Information Technology
803: Web Applications
804: Automotive
805: Financial Markets Management
806: Tourism
807: Beauty and Wellness
808: Agriculture
809: Food Production
810: Front Office Operations
811: Banking
812: Marketing
813: Health Care
814: Insurance
815: X-Ray Technician
816: Horticulture
817: Typography & Computer Application
818: Geospatial Technology
819: Electrical Technology
820: Electronics Technology
821: Media
822: Taxation
823: Cost Accounting
824: Office Procedures & Practices
825: Shorthand (English)
826: Shorthand (Hindi)
827: Air-Conditioning and Refrigeration
828: Medical Diagnostics
829: Textile Design
830: Design
831: Salesmanship
832: Music Production
833: Business Administration
834: Food Nutrition & Dietetics
835: Mass Media Studies
836: Library & Information Science
837: Fashion Studies
838: Applied Physics
839: Applied Chemistry
840: Applied Mathematics
841: Yoga
842: Early Childhood Education
CBSE Class 11 Syllabus 2023 For Term 1 & Term 2 and exam pattern
Knowing the Class 11 Syllabus is a prerequisite thing for students appearing for CBSE Class 11 examination. Otherwise, they might miss out on various chapters and topics.
You must know the latest Class 11 CBSE Syllabus 2023 For Term 1 & Term 2 to prepare perfectly for Class 11. With the depth knowledge of the Class 11 CBSE Syllabus, you can create a solid preparation plan to cover all topics on every subject. 
CBSE Class 11 Books 2023 For Term 1 & Term 2
To score the better Marks in the 11th CBSE board Exam, you should have the right books. Without the proper book, you cannot score high in any exam.
While selecting the book, you should not go for any random book. You should be assured that it has covered the latest CBSE Syllabus.
CBSE Class 11 Solutions 2023 For Term 1 & Term 2
Class 11 solutions are the essential Study Materials to prepare correctly the 11th Exam. Here you will find a complete brief explanation for every single chapter wise exercise. You will also find various Miscellaneous Exercise questions from every exercise.
CBSE Class 11 NCERT Solutions 2023 For Term 1 & Term 2
NCERT Class 11 Solutions are the best materials to build the chapter-wise depth concept. They have covered all questions from all exercises based on the latest NCERT pattern.
You need not worry about the content because the NCERT experts have created the solutions such a way that any student can easily understand without having depth concept in the section.
CBSE Class 11 RD Sharma Solutions 2023 For Term 1 & Term 2
After NCERT solutions, RD Sharma Solutions are the best Reference Materials you should follow to prepare CBSE Class 11.
The well-known author RD Sharma has created these materials to provide you with a detailed guide.
CBSE Class 11 RS Aggarwal Solutions 2023 For Term 1 & Term 2
You can also use the RS Aggarwal Class 11 Solution to build your concept much depth. They have explained all the topics in detail. They have also covered every exercise like RD Sharma.
CBSE Class 11 Sample Papers 2023 For Term 1 & Term 2
By solving more sample papers on 11th CBSE, you will understand the exam pattern more accurate way. You will also know the time management and analysis of your preparation level.
Identify your weaker and strong section. Cover weaker sections as soon as possible. Sample Papers will help students get an idea about the nature of the board exam and the type of questions asked in it.
CBSE Class 11 Previous Year Papers
You must solve the previous year papers before the board exams. It will give you an idea about nature and the exam pattern of the exam. You will know the difficulty level of the questions asked in the exam. 
After solving CBSE Class 11 previous year papers, you will easily build your confidence level and also boost the speed of solving questions in the real exam.
It will also help students in knowing their conceptual weaknesses so that they can easily cover those before the board exam.
How to Study CBSE 11th Exam 2023 For Term 1 & Term 2
Here you can check the ultimate Exam Preparation Tips for CBSE Board Exam
Class 11 students should create a schedule and stick to it. In this way, they can give equal time to all the subjects.
Students should solve class 11 sample papers and previous year question papers to understand the exam pattern, essential questions, etc.
You should have a thorough knowledge of the Class 11 syllabus. Because in board exam CBSE syllabus is used to prepare question papers.
Every chapter should be reviewed thoroughly before the final board exam.
Memorize and understand essential formulas, diagrams, graphs, chemical reactions, etc.
By following the above tips, you can score a better mark in the exam.
We have covered the detailed guide on the  CBSE Class 11 Exam 2023 For Term 1 & Term 2. You should have proper CBSE 11th study material to excel at the level of preparation in the correct way. Feel free to ask any questions related to the Class exam.