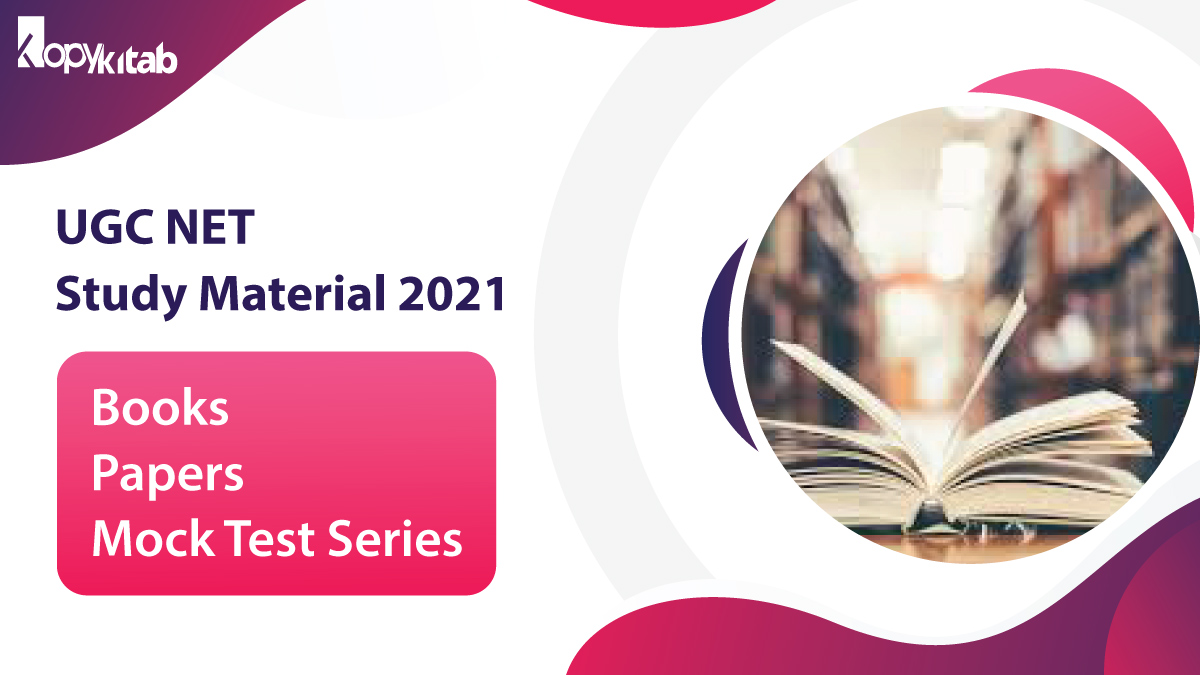 UGC NET Study Materials 2020-21:  UGC NET (National Eligibility Test) is a national-level exam carried out on account of the University Grants Commission by the NTA (National Testing Agency). It is one of the toughest and popular competitive exams to crack. Thus, before starting your UGC NET preparation, you need to have knowledge of the best books, notes, and other study material.
Latest UGC NET Study Materials 2021
Students experience difficulties in finding the appropriate material. Sometimes they do get their eyes on some textbooks but later do they realize that the textbook was not adequate. From stores to stores, they look for textbooks and resources, also often googling them. Though, such activity is mundane and not fruitful.
UGC NET Study Material Free Download PDF
It is where KopyKitab plays a major role. We better comprehend the demand. Our UGC NET Study material is adequate to smash the exams, and you don't have to dig around in search of more resources.
Crack The Exam Easily and Chase Your Dream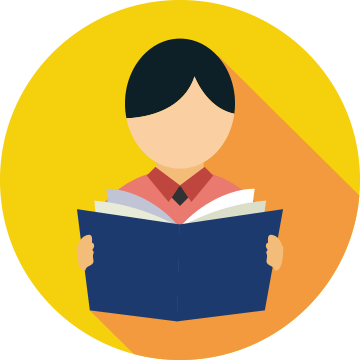 Best UGC NET Books for Exam 2021
Before attempting any exam, you should have all the important UGC NET Books in order to start your preparation in a well, organized manner. It shall help in saving time at one point of contact for ease in preparation. 
UGC NET Paper 1 Study Material PDF: Best Paper-I UGC NET Books PDF
You may take a glance at the listing of essential UGC NET Paper 1 Study Material PDF that has been preferred below:

Other Important Books for NTA UGC NET Exam 2020-21:
Moreover, for UGC NET Books PDF for Paper I, you can link to the mentioned specific topic books:
UGC NET Paper I Topic

UGC NET Paper 1 Books PDF Free Download

General Awareness

Reasoning ability 

Computer Literacy

Computer-Based Numerical & Statistical Techniques (Laxmi Publications)
Computer Science Computer Skills and Applications (Vinra Publication)

Numerical and Arithmetical Ability

Test of Comprehension and English Language
UGC NET Paper 2 Study Material PDF: UGC NET Paper 2 Books PDF Free Download
UGC NET 2021 Paper II is a subject-specific paper. The subject selected is normally a field that belongs to his/her Postgraduate program. You may refer to the top UGC NET Study Materials books listed below for the preparation of Paper-II required courses.
Exclusive UGC NET Previous Year Question Papers
UGC NET question papers from the previous year serve as an essential aspect in preparation for the examination. You should recognize that about 40 percent of the questions come in a similar format as previous year's papers in the UGC NET Exam. Thus, working on these papers is one of the cleverest tactics for exam preparation. 
UGC NET Study Materials for Paper 1: Year-Wise Paper 1 Exam Papers PDF
Here, you can find the Year-wise UGC NET Paper 1 Previous Year Question Papers PDFs.
UGC NET Study Materials for Paper 2: Year-Wise Paper 2 Exam Papers PDF
Click below to download subject-wise UGC NET Paper-II Previous year question papers!
Must Read: UGC NET Mock Test
Another best UGC NET Study Materials is to practice more and more UGC NET Mock Test Series from multiple collections of resources, as the UGC Net Examination around the corner. The usefulness of undertaking a mock test series for UGC Net should not be ignored in this respect.
Benefits of using UGC NET Mock Test Series
1. Sense of the Actual Examination: Mock tests offer a feeling of the actual exam to applicants.
2. Revision across Questions: It helps to revise what someone has learned over time. 
3. Time Management: Practicing mock tests allows one to evaluate how much time one spends on a specific topic and to equate it with the optimal time one should invest in a specific question.
4. SWOT Analysis: Candidates must invest hours to identify and evaluate their abilities and shortcomings after each test. 
5. Competitive Advantage: Last but not least, applicants get a competitive edge over other participants by taking mock tests. The value of Mock Tests should not be diminished in an assessment where one has to contend with lakhs of applicants.
Important UGC NET Notes
Locating the appropriate UGC NET Notes can sometimes be a challenge since many authors have several recorded notes. But not every publisher provides precise study notes, and you may waste your money by selecting the wrong choice. That's why it is very important to choose the right platform for your UGC NET Notes.
Click on the link below!
Exclusive UGC NET Online Coaching
Using our UGC NET Online Coaching, we will make your UGC NET preparations substantially easier. Every section of the syllabus is going to be covered by our experts. You don't have to refer to any textbooks while undertaking our online coaching service. Our experts provide you with a very high-quality online service and deliver the content by referring to all the important books required for the UGC NET Exam.
At KopyKitab, we have multiple professional faculty members who not only communicate but also maintain full reliability.
Benefits of using UGC NET Study Materials
We would actually assist candidates to boost their precision and speed with an effective test series, mock tests, and UGC NET study materials crafted by our extremely skilled experts. Also, we offer them an appropriate textbook along with study notes crafted by a professionally qualified faculty team to offer students a customized experience of learning.
Such a study strategy would assist them to prepare in the right direction and achieve their goals and objectives on time.
Other Important UGC NET Study Materials
You should have the following UGC NET study materials to boost your exam preparation.
Click on the link to access other study materials related to the UGC NET exam.
UGC NET 2021 Exam Pattern
Before accessing the UGC NET Exam Study Materials for your subject, let's understand the allocation of the marks. The UGC NET Exam Pattern is comprised of two papers to be carried on a single day: Paper-I and Paper-II.
Paper

Marks

Number of Questions

Negative Marking?

Paper-I

100

50

No 

Paper-II

200

100

No

Total

300 Marks

150 Questions
We trust that the details mentioned above in this blog have given you some insights on how to select the UGC NET Study materials for your study. If you have any queries regarding this, then you can raise them in the comment field below with us.
FAQ's around UGC NET Study Materials
Here are the most often asked queries about UGC NET study materials from aspirants. If you have any doubts, check these queries.
For how many marks will be NTA UGC NET Exam be performed?
The NTA UGC NET Exam will be conducted for 300 Marks.
What is the UGC NET Exam Pattern?
The assessment will comprise of two papers. The two papers will comprise numerous questions of the objective type. 150 questions with 300 marks will be asked.
How to access UGC NET's, Admit Card?
The UGC NET 2021 Admit Card can only be quickly obtained from the official portal by signing in with your enrolment number and date of birth.
What are the UGC NET 2021 passing scores?
In all of the papers, you will have to obtain certain qualifying scores. The qualification scores for the general category are 40 percent, while the reserved category candidates need 35 percent of the marks.
How many attempts are acceptable for UGC NET?
You can register for UGC NET JRF up to 30 years of your age (reservation is accessible). There is no age requirement for the position of assistant professor to participate in the UGC NET Test.
What is a qualified UGC NET professor's income?
The assistant professor's income ranges from INR 60000 to 70000 a month.
What is the UGC NET registration charge?
The registration charge varies as per the candidate's group. Candidates from the general class need to pay Rs.1000/-, OBC-NCL applicants need to pay Rs.500/- and SC/ST/PWD must pay only Rs.250/-.
Can I update the exam center for UGC NET, after submission of the application form?
No, in any case, there is no provision for modifying your NTA NET Exam Centre.
Can I download UGC NET Study Materials in PDF?
Yes. You can download UGC NET Study Materials in PDF Format from the above blog.
Is Mock Test a necessary part of UGC NET Study Materials?
Yes. Mock Test is a necessary part of UGC NET Study Materials, as it gives you the idea of the actual exam.