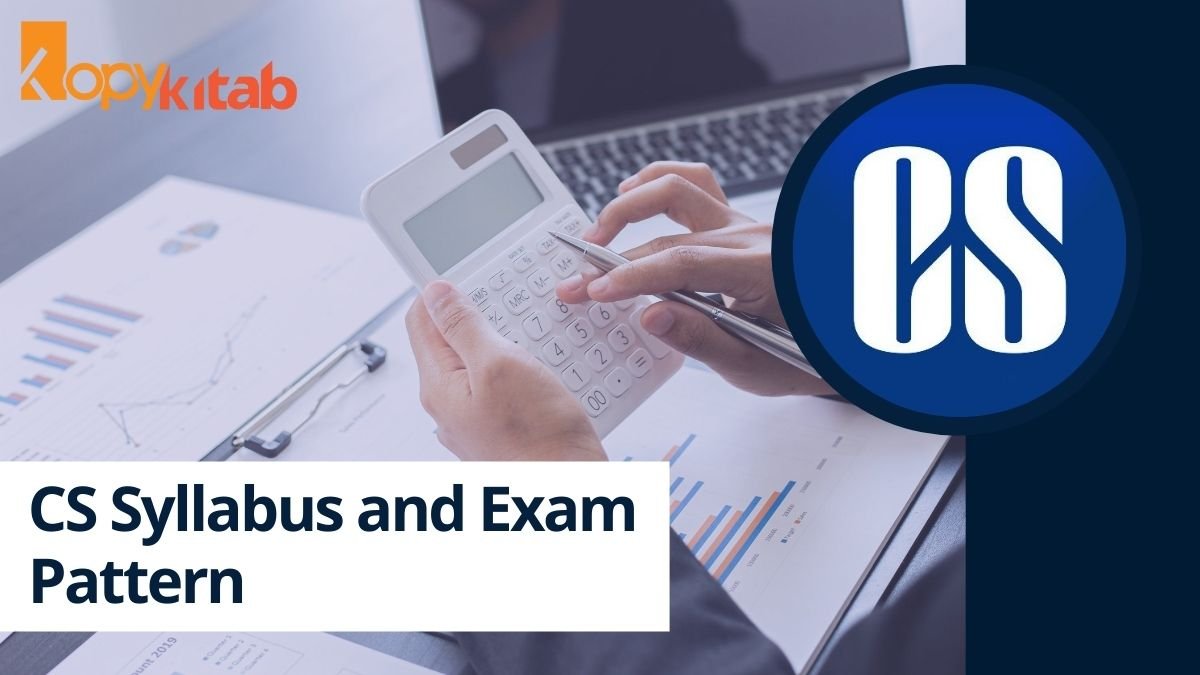 CS Syllabus and Exam Pattern 2022: The Institute of Company Secretaries of India (ICSI) conducts the Company Secretary examination in three stages every year. Before beginning preparation for the ICSI CS 2022 exam, it is essential to know about the detailed syllabus and exam pattern. Here in this blog, we have provided the detailed Company Secretary Syllabus and Exam Pattern for 2022.
Go through the blog completely to know more in detail about the syllabus and exam pattern of all three stages
CS Syllabus and Exam Pattern 2022 for all Courses 
The CS Dates for the June and  December exam are available now. Before appearing for the exam, go through the detailed CS syllabus 2022 and exam pattern!
Exclusive CS Foundation Syllabus 2022 | CS Course Syllabus
Below is the PDF comprising the detailed CS Foundation Syllabus for 2022. The CS syllabus for the Foundation program has been updated for the current year. Candidates can go through the CS syllabus for Foundation in detail for their preparation.
CS Foundation has four CS Subjects as below.
PAPER 1: BUSINESS ENVIRONMENT AND LAW
PAPER 2: BUSINESS MANAGEMENT, ETHICS & ENTREPRENEURSHIP
PAPER 3: BUSINESS ECONOMICS
PAPER 4: FUNDAMENTALS OF ACCOUNTING AND AUDITING
CS Foundation Exam Pattern 2022
| | |
| --- | --- |
| Exam Mode | Computer-Based |
| Exam Type | Objective |
| Duration of the Exam | 90 Minutes for each paper |
| Medium of Exam | English and Hindi |
| Number of Papers | Four |
| Number of Questions | 50 |
| Maximum Marks | 100 (2 marks for each right answer) |
| Negative Marking | None |
Crack The Exam Easily and Chase Your Dream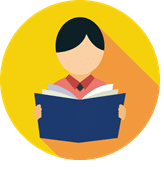 Download ICSI CS Ultimate Study Materials to Boost Preparation
Must-Read: CS Executive Syllabus 2022
CS Executive 2022 –CS Executive is the second stage of the CS Course. The exam is conducted by the Institute of Company Secretaries of India (ICSI). It is an offline pen-paper-based test in which there are 8 papers divided into 2 Modules. Graduates from all streams except for Fin arts are eligible for CS Executive.
| | |
| --- | --- |
| Modules | Syllabus |
| Module I | Jurisprudence, Interpretation & General Laws |
|   | Company Law |
|   | Setting up of Business Entities and Closure |
|   | Tax Laws |
| Module II | Corporate & Management Accounting |
|   | Securities Laws & Capital Markets |
|   | Economic, Business and Commercial Laws |
|   | Financial and Strategic Management |
CS Executive Exam pattern 2022
Mode of Exam
Offline
Medium of Exam
English and Hindi
Duration of Exam
3 Hours
Type of Questions
Subjective
Number of Papers
8
Number of Questions
50 per each paper
Marking Scheme
2 marks for each correct answer

 

no negative marking
Also Read:
Important: CS Professional Syllabus 2022
ICSI CS Professional 2022 – It is the last stage of the CS course. A student is required to complete the CS Professional Program within the validity of his/her registration period. It can only be pursued after clearing the CS Executive program. Candidates can check more details on CS Professional 2022 from this page.
Module
Syllabus
Module I
Governance, Risk Management, Compliances and Ethics
 
Advanced Tax laws
 
Drafting, Pleadings, and Appearances
Module II
Secretarial Audit, Compliance Management, and Due Diligence
 
Corporate Reconstructing, Insolvency, Liquidation, and Winding-up
 
Resolution of Corporate Disputes, Non- Compliances, and Remedies
Module III
Corporate Funding and Listing in Stock Exchanges
 
Multidisciplinary Case Studies
 
Elective 1 out of below 8 subjects

 

Banking- Law, and Practice
Insurance- Law and Practice
Intellectual Property Rights- Laws and Practice
Forensic Audit
Direct Tax Laws and Practice
Labour Laws and Practice
Valuations and Business Modelling
Insolvency- Law, and Practice
CS Professional Exam Pattern 2022
| | |
| --- | --- |
| Duration of the Exam | 3 Hours |
| Question Type | Subjective |
| No. of Papers | 9 |
| No. of Modules | 3 |
| Maximum Marks | 100 marks per paper |
| Exam Fee | Rs. 1200 per module |
| Qualifying Marks | 40% marks in each paper and 50% marks in the aggregate of all subjects |
Get Other Highly Important Essentials for ICSI CS Exam
Know About- How to Crack ICSI CS 2022 Exam?
Candidates who are interested in applying for ICSI 2022 CS Exam can start preparing for the examination. Check out a few preparation strategies to help students ace in exams:
Know More: Preparation Tips for the CS 2022 Exam
We have covered a detailed guide on the ICSI CS Syllabus and Exam Pattern. If you have any queries related to ICSI, feel free to ask us in the comment section below.
FAQ- CS Syllabus and Exam Pattern
What is the total number of papers in the old syllabus of the Executive 2022 Exam?
The total number of paper in CS Syllabus for Executive is 7.
How many marks will be deducted if I give the wrong response to any question in the CS Executive exam?
There is no negative marking in CS Executive Exam.
What is the time duration for each paper in the Executive 2022 Exam?
The 2022 Executive Exam will be of 3 hours for each paper.
What is the mode of the ICSI Professional Exam?
The 2022 Professional Exam will be conducted in offline mode only.
Is CS Professional exam objective or subjective?
The 2022 Professional Exam comprises only descriptive papers.
Will June 2021 be the last attempt for Professional [Old CS Syllabus] Students?
Yes. June 2021 will be the last attempt for Professional [Old CS Syllabus] Students.
Will there be negative markings in CSEET?
What will be the mode of CSEET?
The CSEET will be an online Computer-based Test.