Company Secretary Salary: Company Secretary is one of the occupations with flattering salaries and a wide range of opportunities. The Company Secretary's Salary is determined by an individual's skillsets, knowledge, and experience.
Company Secretaries are appointed to ensure that the company complies with all legal codes, performing duties often attributed to legal advisors. The job in ICSI entails a wide variety of duties that may vary depending on who a company secretary ends up working for. There is a lot of demand for ICSI CS Exam degrees in the market.
If you are aiming to become an ICSI Secretary, then it is important to know about the Company Secretary's salary and pay scale. So we have provided in detail about these below. Go through the blog to know more.
Updated Company Secretary Salary Structure 2023
Company secretaries generally earn an amount that is proportional to their level of experience in the field. In India, the monthly starting salary can be anywhere between Rs. 28,000 and Rs. 40,000. There are a lot of opportunities for increments as experience and a renowned employer can boost the salary of a company secretary to Rs. 100,000 per month.
Company secretaries generally also receive several non-monetary benefits including holidays with pay, insurance, and access to credit for housing and transport as well as sick leaves.
In the UK, the average starting salary generally ranges between £29,000 and £33,000. Experienced company secretaries can earn anywhere up to £200,000 per annum if they work for larger public limited companies.
Pay Scale of Company Secretary | Salary of CS
Company secretaries in diverse sectors earn a satisfactory salary. Check out the average Company Secretary salary structure below:
| | | | |
| --- | --- | --- | --- |
| Job Profile | Starting Salary per annum (in INR) | Mid Level Salary per annum (in INR) | Senior Level Salary per annum (In INR) |
| Company Secretary | Rs. 3,00,000 | Rs. 6,00,000 | Rs. 9,00,000 – 12,00,000 |
| Legal Advisor | Rs. 3,00,000 | Rs. 4,00,000 – 5,00,000 | Rs. 10,00,000 |
| Principal Secretary | Rs. 3,00,000 | Rs. 6,00,000 | Rs. 9,00,000 – 12,00,000 |
ICSI CS Salary in India | Company Secretary Salary in India
Those searching for the maximum salary of a company secretary in India can look at the table below:
| | |
| --- | --- |
| Particulars | Company Secretary Salary Package |
| Salary | Rs 247,142 – Rs 1,374,138 |
| Bonus | Rs 10,022 – Rs 390,555 |
| Profit-Sharing | Rs 12,671 – Rs 690,428 |
| Total Pay | Rs 248,933 – Rs 1,442,945 |
Crack The Exam Easily and Chase Your Dream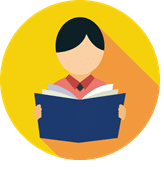 Download ICSI CS Ultimate Study Materials to Boost Preparation
Company Secretary Salary | Based on Experience
Check out the ICSI CS Remuneration based on experience level from the table below:
| | |
| --- | --- |
| Experience | Annual Average Company Secretary Salary |
| Less than a year | INR 119,195 – INR 805,366 |
| 1-4 years | INR 232,260 – Rs 770,450 |
| 5-9 years | INR 302,012 – Rs 1,468,135 |
| 10-19 years | INR 380,000 – INR 2,440,000 |
| 20 years or more (highest salary of CS in India) | INR 1,768,743 – INRÂ 1,924,279 |
Also, Read:
ICSI CS Updated Salary | Based on Cities
Go through the ICSI CS salary based on the cities in India as listed below:
| | |
| --- | --- |
| Cities | Annual Average Salaries |
| Mumbai, Maharashtra | INR 982,635 – INR 1,960,934 |
| New Delhi, Delhi | INR 293,614 – INR 822,120 |
| Pune, Maharashtra | INR 304,350 – INR 1,035,000 |
| Bangalore, Karnataka | INR 178,793 – INR 1,208,048 |
| Hyderabad, Andhra Pradesh | INR 400,000 – INR 1,280,000 |
Company Secretary Salary Based on Degree
| | |
| --- | --- |
| Certification or Degree | Annual Average Salaries |
| Bachelor of Commerce or B.Com | INR 344,348 – INR 670,000 |
| Bachelor's Degree | INR 183,831 – INR 1,174,457 |
Latest ICSI CS Perks & Benefits
Under the Company Act, the company secretary, along with the other directors, is tasked with important duties. He is the chief executive officer, and he is responsible for preparing annual reports, keeping legal records secure, and changing the share capital of companies, among other things.
Company secretaries are tasked with ensuring the smooth operation of a company. Aside from the basic salary scale, Company Secretary employees are entitled to perks and rewards in exchange for their contributions, which would be properly remembered and respected. The perks are:
Private Medical Insurance
Paid Sick Leave
Stock Options
Life Insurance/ Disability
Company Pension Plan
Bonus
Get Other Highly Important Essentials for ICSI CS Exam
Career Scope After Qualifying ICSI Exam
In today's world, there are lots of opportunities for a Company Secretary in the public and private domain. You may start off with the position of a junior secretarial officer, but if you perform well, then you can aspire to become the managing director or even a part of the board of directors of a company. You could also serve as the financial advisor to a big company and many more.
We have covered a detailed guide on the ICSI CS 2023 Salary. If you have any queries related to ICSI Exam, feel free to ask us in the comment section below.
FAQ- Company Secretary Salary
Is ICSI a good option?
Yes, it is unquestionably a long-term ICSI career choice.
Can you the complete salary structure of ICSI in India?
Read the above article to get the complete salary structure of ICSI in India.
Is a private medical insurance facility provided in addition to ICSI's basic salary?
Yes. The private medical insurance facility is provided to ICSI-qualified candidates.
Does ICSI provide me with a salary during my sick leave?
Yes. ICSI provides you with a salary during your sick leave. You need to submit the doctor's prescription for the same.
What is the legal advisor's starting ICSI salary?
The legal advisor's starting ICSI salary is Rs. 3,00,000 per annum.
In ICSI, how many attempts are permitted?
For the ICSI CS Exam, you are allowed to give ten attempts.