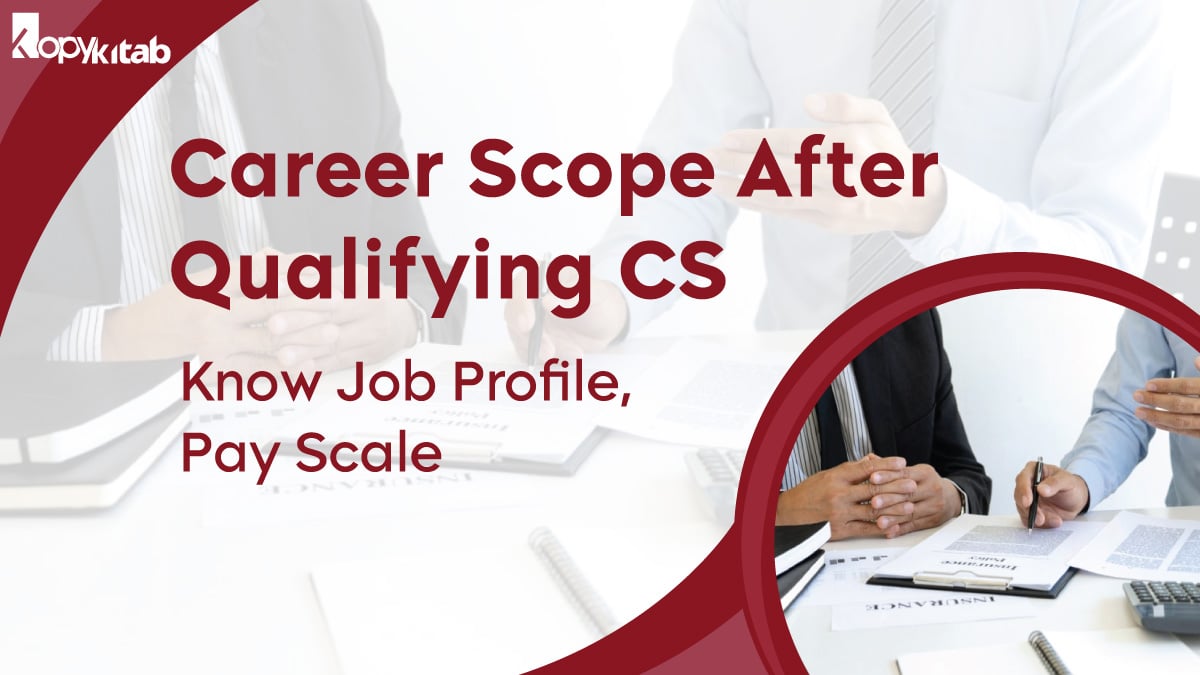 Career Scope After Qualifying CS: Company Secretary (CS) is one of the principal officers of the company. They keep the company's records; complete the company's tax returns; advise the Board of Directors of their legal obligations to ensure that companies comply with statutory legislation.
The role of the candidates who clear the ICSI CS Exam starts from the very moment when the idea of the formation of a company is conceived. However, a company secretary's actual function varies from company to company
In this blog, you will get the complete guide on Career Scope After Qualifying CS.
Career Scope After Qualifying Company Secretary 2022
A qualified company secretary is capable of finding a job in the public and private sectors, financial institutions, and banks. Company Secretaries are also required in company law boards, various government departments, Department of Company Affairs, etc. Top organizations offer attractive pay packages to company secretaries.
Company secretaries can also set up their own consultancy after obtaining a certificate of practice. Companies with a paid-up share of Rs. 10 lakh to Rs. 2 crores are required to hire/ employ the services of practicing company secretaries for issuing corporate compliance certificates.
Scroll down to find complete details of Career Scope After Qualifying CS for the levels:
Since company secretaries have immense knowledge of a wide range of subjects, they can take up the position of a lecturer/ visiting faculty in different academic institutes.
CS Job Profiles & Recruiters 
Like, Chartered Accountants, Company Secretaries are also a necessity of all business enterprises, whether big or small, government or private. Every business requires a company secretary to take care of tax, legal, and investment aspects on regular basis. Many companies hire independent company secretaries; while others opt for services offered by Company Secretary firms.
A qualified company secretary will find employment across all industries, from financial firms and banks to heavy industry as well as government organizations.
Crack The Exam Easily and Chase Your Dream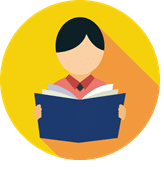 Download ICSI CS Ultimate Study Materials to Boost Preparation
Job Profiles
The profiles that candidates get after completing the course are given below:
Assistance to the Board of Directors
Company Registrar: A company registrar is a critical member of a company's or organization's hierarchy.
Legal Advisor: In the event of a legal disagreement or question, a legal advisor may assist the organization. Legal counsel also ensures that the corporation follows both administrative and regulatory directives, as well as securities and corporate rules.
Corporate Policymaker: A corporate policymaker's role is to formulate a company's short-term and long-term corporate strategies. When new practices are called up for scrutiny, these policymakers also advise the business management.
Chief Administrative Officer: A company's general management functions are overseen by a chief administrative officer. These officers are also in charge of safeguarding the company's legal and other classified records.
Principal Secretary: A principal secretary's role entails overseeing all facets of organizational meetings, such as board meetings, annual general meetings, and meetings with private and government delegations as well as key clients.
Corporate Planner: The corporate planner maintains a close watch on the company's growth prospects. Mergers, joint partnerships, collaborations, and takeovers inside and outside the company are also handled by these regulators.
Chairman
Managing Director: Company secretaries also carry on the responsibility of one of the company's board of directors, providing secretarial and professional guidance.
Administrative Assistant
Administrative Secretary
Investor Capital Market Relations
Contents Coordinator
Also Read:
Top Recruiters
We have listed a few companies, which hire company secretaries on a regular basis.
Top Recruiters for Company Secretaries

ACB Group of Companies

Punjab National Bank

Monolith Industries Limited

Shri Lal Mahal Ltd

Glocal Healthcare Systems Pvt Ltd

Parsvnath Infra ltd

Trinity Reinsurance Brokers Limited

Janalakshmi Financial Services Pvt Ltd

Indian Railway Finance Corporation Limited

DaVita Care (India) Pvt Limited

Jaypee Group

SNG & Partners (Law Firm)

Heinz India Pvt Ltd

Birla Corporation Ltd

Omaxe Ltd

BGM Consortium Ltd

Karur Vysya Bank Limited

OIL India Limited

BESTECH India Pvt Ltd

HCL Technologies Limited
Get Other Highly Important Essentials for ICSI CS Exam
Pay Scale/Salary of Company Secretary (CS)
Company Secretary in diverse sectors earns a satisfactory salary. Most companies pay more for highly skilled and experienced Company secretaries. The average salary structure of the Company Secretary is detailed below.
| | | | |
| --- | --- | --- | --- |
| Job Profile | Starting Salary per annum (in INR) | Mid Level Salary per annum (in INR) | Senior Level Salary per annum (In INR) |
| Company Secretary | Rs. 3,00,000 | Rs. 6,00,000 | Rs. 9,00,000 – 12,00,000 |
| Legal Advisor | Rs. 3,00,000 | Rs. 4,00,000 – 5,00,000 | Rs. 10,00,000 |
| Principal Secretary | Rs. 3,00,000 | Rs. 6,00,000 | Rs. 9,00,000 – 12,00,000 |
We have covered a detailed guide on Career Scope After Qualifying ICSI CS. If you have any questions related to the CS Exam, feel free to ask us in the comment section below.
FAQ- Career Scope After Qualifying CS
1. Is ICSI a good option?
Yes, it is unquestionably a long-term ICSI career choice.
2. How many ICSI CS Foundation courses are available?
The Company Secretary Foundation Program consists of four primary subjects.
3. What is the duration of the Company Secretary course?
The duration of the Company Secretary course is for three years.
4. What are the top recruiters of Company Secretaries job?
Read the complete article for the top recruiters of Company Secretaries job.