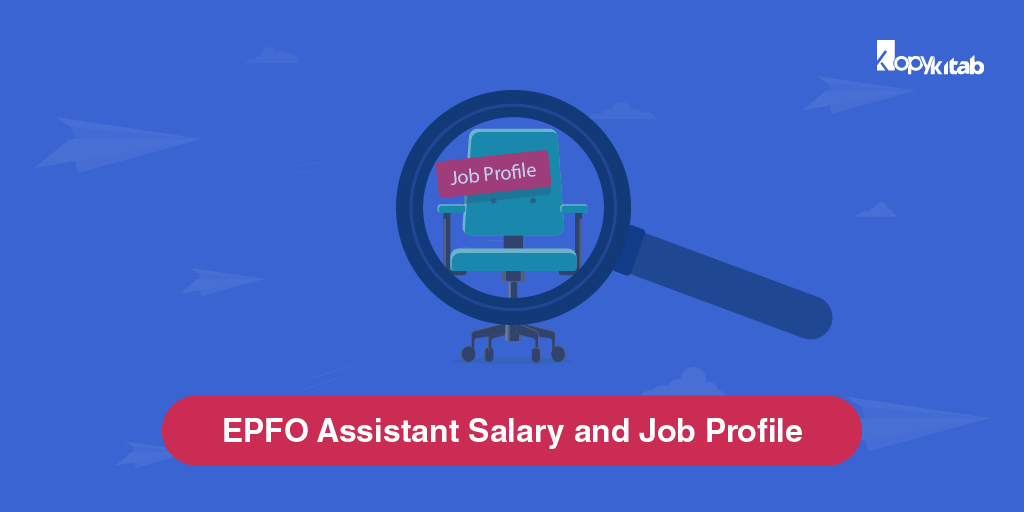 EPFO SSA Salary: The Employees' Provident Fund Organisation (EPFO) is a reputed organization responsible for handling the provident funds of crores of working professionals in the country. It is controlled by the Ministry of Labour and Employment and is considered to be the largest social security organization in the world in terms of the volumes of transactions it processes.
As per the figure in the Annual Report for 2015-16, the EPFO is responsible for maintaining the PF of 17.14 crore account holders employed in different organizations across a spectrum of industry verticals. Recently, the EPFO has released an EPFO SSA notification for recruiting social security assistants to fill up 2,189 region-wise vacancies. This presents a lucrative employment opportunity to graduates looking for a stable, secure career, given that the EPFO career path has a lot of scope for growth and promotions. 
We bring you a rundown on EPFO SSA salary and EPFO Assistant job profile to help you understand what this career path entails: 
EPFO SSA Salary [Updated]
Every aspirant appearing for the job is curious to find out about the EPFO Assistant salary. Below are the EPFO Assistant Salary Details Before the 7th pay Commission.
This falls in the category of a Grade C and Level 4 job, and consequently, the EPFO SSA(Social Security Assistant) pay scale puts you in the pay band of Rs 5,200 to 20,200, along with grade pay of Rs 2,400.
This means the basic Salary of an EPFO assistant is Rs 25,500.
In addition to this, you are also entitled to HRA of Rs 6,120, Transport Allowance of Rs 5,100, Dearness Allowance at 8 percent of basic pay or Rs 2,040 in the beginning, and a DA on TA of Rs 408.
This brings the gross salary of an EPFO SSA at Rs 38,168, plus allowances and other benefits that are revised from time to time. Given the secure nature of the job and a handsome EPFO SSA salary in hand, EPFO SSA is definitely a career prospect worth pursuing. 
EPFO Assistant Salary After 7th Pay Commission
However, after the 7th pay commission, salaries have been increased in different sectors including EPFO. the total pay scale of EPFO Assistant is 25,500+ other allowances, salaries will differ according to the Job profile and Promotions
| | |
| --- | --- |
| EPFO Assistant Salary | Grade pay |
| Basic Assistant Salary | Rs.25,500 |
| DA(12% of Basic Salary) | Rs.3060 |
| TA(Transport Allowance) | Rs.432 |
| HRA (House Rent Allowances) | Rs. 6120 |
| Gross Pay | 42,710 |
Must-Read EPFO Assistant(SSA) Job Profile 
The EPFO SSA job profile is clerical in nature, and will require you to perform the following duties: 
Data entry on computers is the primary scope of this job, which is why good typing skills are an essential qualification for EPFO SSA. To be selected for this job, a candidate must be able to meet the speed criteria of a minimum of 5,000 key depression per hour. 
Maintaining records, data, and managing files. 
Keeping the information in all the files updated as and when required. 
Compiling files as per the instructions of seniors. 
The nature and scope of the job may differ from department to department. 
It is a desk job and selected candidates will be posted in regional EPFO offices situated in different cities across the country. 
Check the EPFO SSA syllabus to know what are the topics to prepare for the exam and the latest paper pattern.
EPFO Assistant Promotions and other Perks
EPFO SSA is a Central Government job with a better salary, more allowances, growth opportunities, job security, and less workload
The Promotions for EPFO Assistant depend on their level of Contribution to their work, The Promotions of EPFO Assistant is as follows
Section Officer
Assistant PF Commissioner
Regional PF Commissioner-II
Regional PF Commissioner-I
Additional Central PF Commissioner
Who Can Apply for EPFO SSA Job? 
Anyone in the age group of 18 to 27 years, as of June 21, 2019, with a graduate degree or an equivalent from a recognized university, can apply for this job. The age criterion is relaxed for candidates from reserved categories such as SC, ST, OBC-NCL. Candidates with computer training from a recognized institute are given preference.
The online application process for the post of EPFO SSA is currently underway (from June 27 to July 21, 2019). The preliminary exam will be held on August 31 and September 1.
This will be followed by the EPFO SSA Main exam, the dates for which will be announced after the prelims. Only candidates qualifying the prelims will be eligible for this exam.
If the EPFO SSA career growth and scope appeal to you, you can apply for the exam right away.