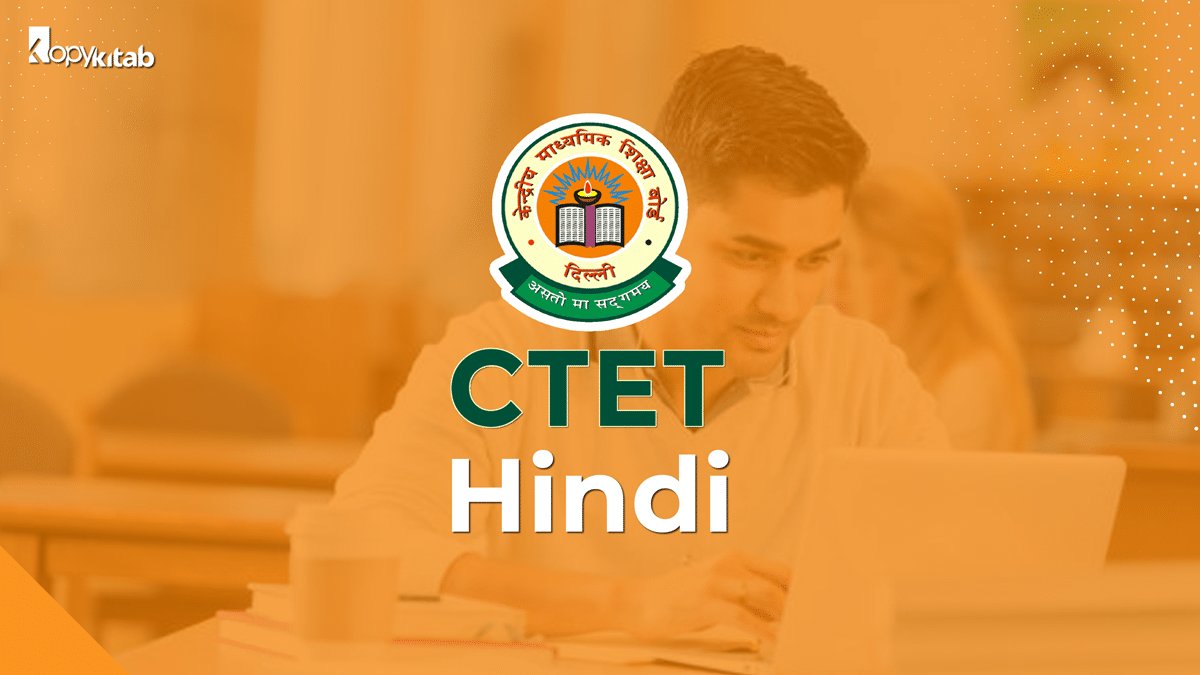 CTET Hindi: Central Teacher Eligibility Test (CTET) is being conducted by CBSE (Central Board of Secondary Education) to appoint teachers for Class 1 to 8. Aspirants who want to appear for the CTET 2021 have to do registration in CTET Application Form 2021. CBSE conducts the CTET Exam in multiple languages out of which most of the candidates prefer CTET Hindi.
For all the aspirants looking forward to becoming a CBSE Teacher for Class, 1 to 8 needs proper preparation for CTET Hindi. Here we have provided the best study materials for CTET Hindi. There is a vast syllabus that all the candidates should focus on, as this is important for a teacher.
CTET Hindi 2021
One of the Most important CTET Subjects in Hindi. It will also help the teachers in understanding the concepts of elements of language, communication, and comprehension skills of the students. For those candidates who have started preparing for the CTET, this article is going to be a valuable guide for you. Also, a candidate is free to choose any one language as Language I and the other one as Language II in the CTET 2021.
You can find the syllabus of CTET Hindi in this article. Also, you will get a clear idea about what books and study materials you will need to study CTET Hindi. For Both Paper 1 and Paper, 2 Hindi is the common subject having 30 MCQs in the CTET Exam Pattern 2021.
Crack The Exam Easily and Chase Your Dream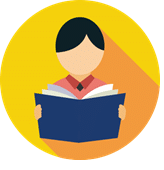 Download Ultimate Study Materials to Boost Your Preparation
CTET Hindi | Primary & Elementary Stage Syllabus
You can find the syllabus of CTET Hindi for the CTET Syllabus below in this article. It is imperatively important to know the exact syllabus of Hindi to learn the correct modules. The total number of questions that come from this syllabus is 30 questions which will carry 30 marks. Go through few points:
The applicants always choose Hindi as a language 1 or 2 in the CTET exam.
Paper 1 Examination pattern of CTET Hindi: Hindi grammar- 15 Questions for 15 marks + Hindi Pedagogy – 15 Questions for 15 marks (Class I- Class V)
Paper 2 Examination pattern of CTET Hindi: Hindi grammar- 15 Questions for 15 marks + Hindi Pedagogy – 15 Questions for 15 marks (Class VI – Class VIII)
Objective Type Questions
No Negative Marking
Check Detailed CTET Exam Syllabus Here
CTET Hindi | Primary & Elementary Stage Syllabus
विषय वस्तु

Topic

व्याकरण

गद्यांश

पद्यांश

शिक्षाशास्त्र

अधिगम और अर्जन

भाषा शिक्षण के सिद्धांत

भाषा कौशल

व्याकरण की भूमिका

भाषायी विविधता

सहायक सामग्री

उपचारात्मक शिक्षण

मूल्यांकन
Also, go through the syllabus that is asked in Hindi:
Child Development (Primary School Child)
The concept of development and its relationship with learning
Principles of the development of children
Critical perspective of the construct of Intelligence
Multi-Dimensional Intelligence
Influence of Heredity & Environment
Socialization processes: Social world & children (Teacher, Parents, Peers)
Piaget, Kohlberg, and Vygotsky: constructs and critical perspectives
Concepts of child-centered and progressive education
Language & Thought
Gender as a social construct
gender roles
gender-bias and educational practice
Individual differences among learners, understanding differences based on diversity of language, caste, gender, community, religion, etc.
Formulating appropriate questions for assessing readiness levels of learners; for enhancing learning and critical thinking in the classroom and for assessing learner achievement.
The distinction between Assessment for learning and assessment of learning; School-Based Assessment, Continuous & Comprehensive Evaluation: perspective and practice
(b) The concept of Inclusive education and understanding children with special needs
Addressing learners from diverse backgrounds including disadvantaged and deprived
Addressing the needs of children with learning difficulties, 'impairment' etc.
Addressing the Talented, Creative, Specially abled Learners
(c) Learning and Pedagogy
How children think and learn; how and why children 'fail' to achieve success in school performance.
Basic processes of teaching and learning
children's strategies of learning
Learning as a social activity
The social context of learning.
Child as a problem solver and a 'scientific investigator'
Alternative conceptions of learning in children, understanding children's 'errors' as significant steps in the learning process.
Cognition & Emotions
Motivation and learning
Factors contributing to learning – personal & environmental
Hindi Grammar
CTET Hindi Grammar consists of unseen passages and comprehension to test your reading and analytical skills. Additionally, the question paper focuses on the CTET Hindi pedagogy syllabus and pedagogy of language development. The subject includes:
(a) Language Comprehension
Reading unseen passages – two passages one prose or drama and one the poem with questions on comprehension, inference, grammar, and verbal ability (Prose passage may be literary, scientific, narrative, or discursive)
(b) Pedagogy of Language Development
Learning and acquisition.
Principles of Language Teaching.
Role of listening and speaking; the function of language and how children use it as a tool.
A critical perspective on the role of grammar in learning a language for communicating ideas verbally and in written form.
Challenges of teaching language in a diverse classroom
language difficulties, errors, and disorders.
Language Skills.
Evaluating language comprehension and proficiency
speaking
listening
reading and writing.
Teaching-learning materials
Textbook
multi-media materials
multilingual resources of the classroom.
Math
Geometry
Shapes & Spatial Understanding
Solids around Us
Numbers
Addition and Subtraction
Multiplication
Division
Measurement
Weight
Time
Volume
Data Handling
Patterns
Environmental Studies
Content
Family and Friends
Relationships
Work and Play
Animals
Plants
2. Food
3. Shelter
Water
Travel
Things We Make and Do
CTET Hindi | Important Topics
Go through the important topics of CTET Hindi from the table below:
विषय वस्तु

Mostly Asked Topics

संधि, समास, अलंकार, प्रत्यय ,उपसर्ग, पर्यायवाची, विलोम, मुहावरे

NCERT Books- 10th कक्षा तक

NCERT Books- 10th कक्षा तक

शिक्षाशास्त्र

भाषा विकास की अवस्था, परिभाषा और इसके प्रकार

भाषा का अर्थ उद्देश्य, सिद्दांत, विधियाँ

श्रवण, मौखिक, लेखन, पठन कौशल की विधि

व्याकरण शिक्षण की विधियाँ

बहुभाषिक तथा शिक्षण चुनौतियां

द्रश्य- श्रव्य , पाठ्यपुस्तक व अन्य

उपचारात्मक शिक्षण और निदानात्मक शिक्षण

मूल्यांकन की विधिया व प्रकार, निरीक्षण
CTET Hindi | Download Books, Notes and Previous Year Papers PDF
Study materials are very important for a perfect revision and practice, but you should always choose the right materials to score well. You can start your learning with CTET Hindi books PDF.
The CTET is usually conducted in both English and Hindi so you can choose your materials accordingly. If you are preparing for the Hindi mode, then Hindi PDF in Hindi will be useful to you. Those aspirants looking for Hindi should check for Hindi and Download in Hindi PDF. Similarly, you can also get good information from Hindi notes PDF in Hindi.
Apart from the books, it is very significant to get some CTET Hindi Previous Year Papers that can provide awareness about how the questions are framed. By solving sample papers, you can also enhance your time management. Go through the list of Study Materials for Hindi:
Other Subjects for CTET Exam 2021
Essential Link Related to the CTET Exam
We have covered all the Syllabus, Books, and Previous Year Papers details for Hindi. Feel free to post any queries related to CTET in the comment section below.
FAQ- CTET Hindi
Where Can I Get CTET Maths Preparation Books In Hindi?
Where Can I Get CTET Notes In Hindi?
Go through the above article to get CTET Notes in Hindi.
Where Can I Get CTET Previous Year Papers In Hindi?
Candidates Can Get CTET Previous Year Papers In Hindi Here.
How Can I Download CTET Practice Sets In Hindi?
You Can Download CTET Practice Sets In Hindi: Click Here
Can I Get CTET Hindi materials in PDF format?
Yes. You can Go through the link mentioned in the above article Hindi materials in PDF format.
How Can I Download CTET Paper I Practice Sets In Hindi?
To Download CTET Paper I Practice Sets In Hindi: Click Here
How can I pay for the CTET Hindi Packages?
You can select any of the below transaction methods to pay for the CTET Hindi study materials:
Debit Card
Credit Card
Net Banking
Wallets
Paytm
UPI ID
Google Pay
Where Can I Get CTET Paper I Question Bank In Hindi?
To Download CTET Paper I Question Bank In Hindi: Click Here