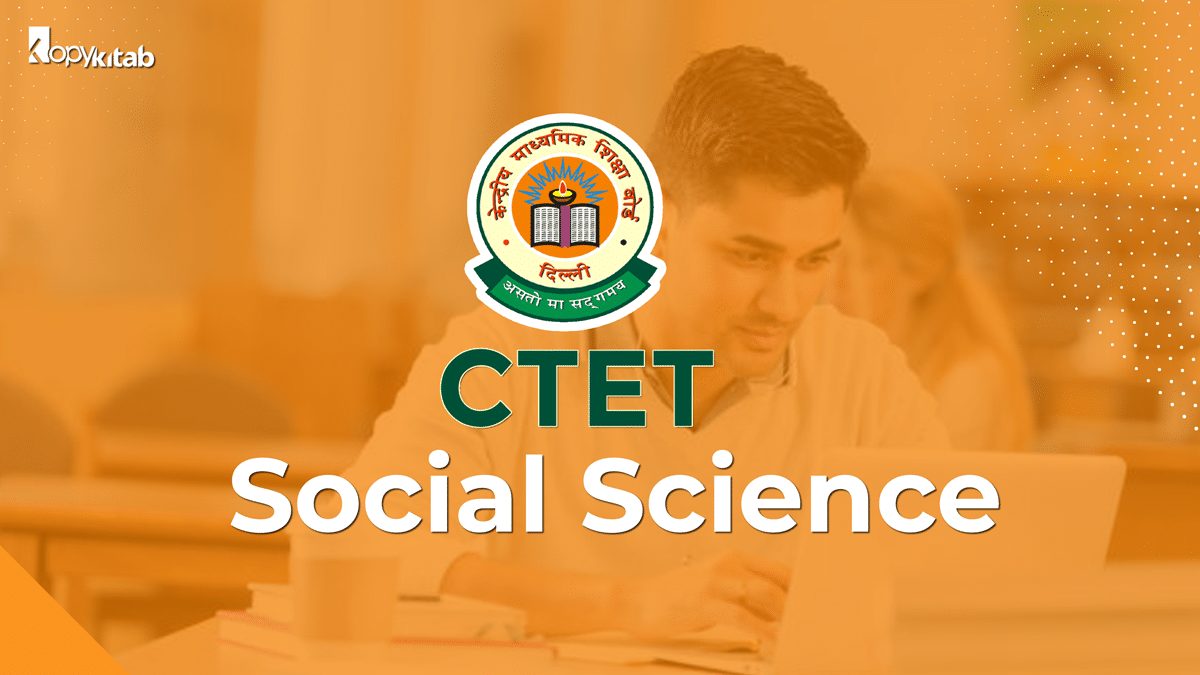 CTET Social Science: Central Teacher Eligibility Test (CTET) is being conducted by CBSE (Central Board of Secondary Education) to appoint teachers for Class 1 to 8. Aspirants who want to appear for the CTET 2022 have to do registration in CTET Application Form 2022. One of the key modules in the CTET Exam for Elementary Stage is CTET Social Science.
All the aspirants looking forward to becoming a CBSE Teacher for Class, 6 to 8 needs proper preparation for CTET Social Science. The foremost thing is to know the exact CTET Exam Pattern, Syllabus, Study Materials, and Previous Year Papers. This blog will give all the details of the CTET Social Science Syllabus, Notes, Previous Year Papers, Books, and Mock Test Series. 
CTET Social Science 2022
CTET consists of Paper I and Paper II as you all know and certain subjects differ in both papers. The syllabus of Paper I and Paper II has a few different subjects like Social Science and Science. CTET Exam Paper II is for the aspirants who want to teach the students of Class 6th to 8th.
Social Science is one of the key subjects in CTET Paper-II and you will receive more questions from this syllabus when compared to all other CTET Subjects like Mathematics and Science, Child Development and Pedagogy, Language I, and Language II. So, you should really focus on the subject of Social Science to crack a good score in the upcoming CTET. Read on to get a clear idea about what books and study materials you will need to study for CTET Social Science. You can also download the CTET Paper 2 Social Science PDF. 
Crack The Exam Easily and Chase Your Dream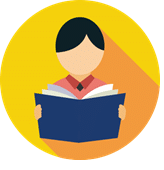 Download Ultimate Study Materials to Boost Your Preparation
CTET Social Science Syllabus 2022
If you go through this article, you will find the CTET Syllabus for Social Science along with the best Books, Notes, and Sample Papers that can help in your practicing well during your revision.
The CTET is conducted twice a year and candidates can choose which one to attend. The total length of the test is 2.5 hours and the questions will be given as MCQs. Also, you should always check the eligibility requirements before you plan to appear for the test.
a) Content
History
When, Where, and How
The Earliest Societies
The First Farmers and Herders
The First Cities
Early States
New Ideas
The First Empire
Contacts with Distant lands
Political Developments
Culture and Social Science
New Kings and Kingdoms
Sultans of Delhi
Architecture
Creation of an Empire
Social Change
Regional Cultures
The Establishment of Company Power
Rural Life and Society
Colonialism and Tribal Societies
The Revolt of 1857-58
Women and reform
Challenging the Caste System
The Nationalist Movement
India After Independence
Geography
Geography as a social study and as a Social Science
Planet: Earth in the solar system
Globe
Environment in its totality: natural and human environment
Air
Water
Human Environment: settlement, transport, and communication
Resources: Types-Natural and Human
Agriculture
Social and Political Life
Diversity
Government
Local Government
Making a Living
Democracy
State Government
Understanding Media
Unpacking Gender
The Constitution
Parliamentary Government
The Judiciary
Social Justice and the Marginalized
(b) Pedagogical issues
Concept & Nature of Social Science/Social Studies
Class Room Processes, activities, and discourse
Developing Critical thinking
Inquiry/Empirical Evidence
Problems of teaching Social Science/Social Studies
Sources – Primary & Secondary
Projects Work
Evaluation
Have a closer look at the above-mentioned units of CTET Paper 2 Syllabus of Social Science and make a plan for your revision accordingly. You can also check for NCERT Social Science Books for Class VI to VIII to know what chapters are included in their textbooks.
By knowing the syllabus of CTET Social Science with each part, you will never miss out to learn the modules. Keep it handy and make sure to learn units by units. 
Important Topics Of CTET Syllabus For Social Studies
First, let us have an idea about the modules included in CTET Social Science and then move onto your preparation materials. Only if you know the units you can make your revision advantageous. Also, you should know how many questions will appear from the CTET Social Science syllabus and how many marks it will carry. Well, you will have 60 questions from the CTET Social Science topic out of 150 total questions and it will carry 60 marks. The CTET Social Science Syllabus Paper 2 will be divided into two sections and the questions will be segregated according to it. 
The main content will include units like History, Geography, and Social and Political Life which will carry 40 marks for 40 questions. From the Pedagogical Issues, you will get 20 questions carrying 20 marks. Even though CTET Social Science Pedagogy carries only 20 marks, never overlook it. Check out the units of CTET Social Science below to have a clear understanding of what you will have to study in two sections for the CTET Exam.
CTET Syllabus For Paper 2 2022 consists of five sections, namely, Child Development and Pedagogy, Language I, Language II, Mathematics and Science, Social Studies/Social Science.
Sections
Topics
No. of Questions
Social Studies
History, Geography, Social and Political Life
40
Pedagogical issues
20
CTET Social Science Books, Notes and Previous Year Papers PDF
In this section of the article, we are giving you the best ideas on how to prepare and what books to refer to score well in the CTET Social Science Syllabus. It is important to start your revisions well before the exam begins so that you will get enough time to understand and practice what is required. Revising with the textbooks that you have is good. But that can only cover your basic topics. To score well, you need to take an extra step and find out the best ways to learn and practice well before the CTET commences.
For that, we can guide you with many effective options that can enhance your learning pattern, resulting in an advanced revision to score well. Apart from the CTET Social Science book PDF, you should make sure that you have other materials for CTET Social Science. Another most important for Social Science CTET Preparation is Study Notes, which will help you in learning all the units with ease. CTET Paper 2 Social Science notes PDF will include all the relevant topics you need to understand for CTET Social Science Syllabus. Moreover, you should also have sample question papers to practice and solve the questions. 
Download CTET Paper 2 Study Material PDF
CTET is an objective type test wherein you will have questions along with choices. You will only have to mark the correct answer against each question. You will need more materials to prep up for the CTET Social Science. For that, you should have proper notes of the syllabus. If you are a person who has not undergone MCQs, then you need to solve sample question papers for sure. By answering sample papers, you will gain confidence and at the same time, you can understand the exam pattern well. Another advantage of solving the CTET Previous Question Papers is improving time management.
All the candidates will only have 150 minutes to complete the test and you can practice that at home with the help of the CTET Social Science Question Paper PDF. Another major thing you have to be sure about is the medium of language that you are planning to appear the test for. As you may know, CTET is conducted in two languages – Hindi and English. If you want Hindi books of Social Science you can check for CTET Book in Hindi for Social Science.
Various other CTET Books PDF will be available for you to take your study to a whole new level. Let all of you score well and get your dream job as a CBSE Elementary School Teacher and develop your student's skills according to their ability and creativity. Another important study material you need is perfect notes to start your revision. For that, you should have access to CTET Social Science Notes, which will have all the necessary topics.
If you are preparing for the CTET Social Science in the English language, then CTET Notes PDF in English will help you all the way. You may have the books already with you that you have been referring to. Various other study materials for CTET Social Science are also available for you to choose from.
Go through the list of Study Materials including Books, Notes, Previous Year Papers for CTET Social Science:
Try and make use of all the CTET Study Materials that are available for Social Science. Make sure that you do not skip any unit of the CTET Social Science Syllabus. Also, if you want to access the CTET Mock Test, it will make your learning process simple and hassle-free.
Other Subjects for CTET Exam 2022
Essential Link Related to the CTET Exam
We have covered all the Syllabus, Books, and Previous Year Papers details for Social Science. Feel free to post any queries related to CTET in the comment section below.
FAQs On CTET 2022 Social Science
What is the difficulty level of the Social Sciences section in CTET?
CTET Social Science section was moderate level to difficult level.
What is the weightage of the Social Science section in CTET?
CTET Social Science carries 60 questions out of 150 total questions and includes 60 marks.
What is the pattern of social science on CTET paper 2?
Go through the above article to know the pattern of social science on CTET paper 2!
Which topic contains the maximum questions in social science CTET 2021?
CTET History & Geography questions have increased as compared to the previous year.
Where can I find important topics of CTET Social Science from the previous year?
Check out the important topics of CTET Social Science: Here
Where can I get a Social science book for CTET?
Go through the link mentioned in the above article for CTET Social Science books.
How to study social science for the CTET exam?
Where can I get the social science practice set for CTET?
How can I pay for the CTET Social science study packages?
You can select any of the below transaction methods to pay for the CTET Social Science study materials:
Debit Card
Credit Card
Net Banking
Wallets
Paytm
UPI ID
Google Pay