CTET Mock Test 2022: Candidates can take the mock test by visiting the official website. Practising mock tests is one of the best ways to prepare for the CTET Exam 2022 as it helps candidates to learn from their mistakes and formulate strategies accordingly. Attempting CTET question papers and mock tests will give candidates a real-exam experience of the exam and help in improving their weak areas and enhancing time management skills.
Download CTET Study Materials PDF
With the help of CTET mock test, aspirants can understand the CTET exam pressure, types of questions, how to answer in online format and other important aspects. CTET mock test 2022 is completely free which can be availed by anyone.
To know more about CTET mock test 2022, read the full article that is given below.
CTET Mock Test Series 2022
The papers conducted by CBSE are structured for the purpose of recruiting teachers in primary (classes I to V) and secondary schools (VI to VIII). The candidates who are interested to teach in a primary school will have to appear for Paper I and the candidates who are willing to teach students (between VI to VIII) will have to clear Paper-II.
The candidates who want to teach students (classes I to VIII) will have to sit for both Papers: Paper I and Paper-II. A candidate has to overcome all the hurdles to reach the destination of his or her choice. Preparing for a CTET Mock Test is like preparing for the final exam and for this reason we have prepared this blog for you.
CTET 2022 Overview
Proceed through the overview of CTET Exam 2022, as mentioned in the table below before heading into further details of the CTET Mock Test:
| | |
| --- | --- |
| Exam Name | Central Teacher Eligibility Test (CTET) |
| Conducting Body | Central Board of Secondary Education (CBSE) |
| Exam Type | National Level |
| Purpose | Selection of Primary and Elementary Teachers in Central Government Schools |
| Duration of Exam | 2 hours 30 minutes (each paper) |
| Mode of Application | Online |
| Negative Marking | No |
| Language (or) Medium | English and Hindi |
| Helpdesk Number | 011-222235774 |
| Official website | https://ctet.nic.in |
Crack The Exam Easily and Chase Your Dream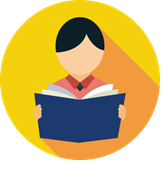 Download Ultimate Study Materials to Boost Your Preparation
How to appear in CTET online mock test 2022?
As the CTET mock test has been provided for the first time, aspirants preparing for CTET exam 2022 can check the steps to appear in the CTET online test.
Visit the official website of CTET – ctet.nic.in
Click on the link available for CTET mock test 2022 available in the 'Current Events' section.
Once you click on the CTET mock test online link, a PDF will be open on the screen which also includes the details about the list of practice centers for CTET 2022.
Click on the link available in the CTET mock test PDF. A new page will open on the screen.
On the login page, click on the 'Sign in' tab. The instructions page will be displayed. Read the instructions available on the page carefully and click on the 'Next'
Choose your preferred language and click on the checkbox to accept the instructions. After that you are ready to begin the CTET online mock test 2022.
The CTET mock test 2022 will start on the screen. Candidates can choose the sections and questions and follow the instructions that are given to answer the questions.
Download CTET Online Test Series
How well you prepare for your upcoming CTET Exam is decided by the Performance in Mock Test online series. There are five sections that you will have to focus on while designing your study materials like language (I and II), mathematics, social studies along with child development & pedagogy.
Click Here To Attempt CTET Mock Test Series
All the sections must be given equal importance when you shape the contents of your study materials. For e.g., you are concentrating on CTET Mock Test Paper 2 Social Science but you don't know how to give the appropriate answers because you have focused more on study materials in relation to CTET Mock Test Maths.
This needs to be stopped before taking mock tests online. Please refer to the CTET Syllabus while dealing with various parts of the study materials. If it becomes difficult for you can Download the CTET Mock Test Series 2022. Students who are proficient in Hindi might also get the relevant CTET Online Test Series in Hindi Free.
Details of CTET Mock Test Practice Center
CBSE has provided the list of practice Centers for the CTET online mock test 2022 in the CTET mock test PDF. According to the notice, a total number of 356 CTET test practice Centers have been set up to help and guide the students.
Aspirants who don't have their own computer-system can visit the CTET online mock test centre to appear in mock tests before the CTET exam.
Check the list of CTET mock test 2022 practice Centers in the table given below.
List Of CTET Mock Test Practice Center 2022
District/ City
Name & Designation/ Mobile /Email-id
Name of the School/ Institute with
complete address & Pincode / Ph. No. of School
Andaman & Nicobar Island
Port Blair
Mrs. C. Raji, Principal 9933222280 kvportblair1@gmail.com

Kendriya Vidyalaya No.1 Tagore Road, Near Aberdeen Bazar , Port
Blair:744101 

03192-232411

Andhra Pradesh
Vijayawada
Bro Lawrence D'souza, Principal 9440287708 nsmschoolvja@gmail.com

Nst Mathew's Public School, Patamata, Vijayawada
Krishna District, Andhra Pradesh- 520010

0866-2476505

Visakhapatnam
Sh.S. Adisesha Sarma, Principal 9437568550 adiseshasarma@gmail.com

Kendriya Vidyalaya, Naval Armament Depot (Nad Colony)
Visakhapatnam: 530009

0891- 2955034

Arunachal Pradesh
Itanagar
Sh. Raj Kumar Katariya 9862330091 39206@cbseshiksha.in

Kendriya Vidyalaya No-1 Itanagar, Dist. Papumpare, Arunachal
Pradesh – 791110

3602246276

Assam
Dibrugarh
Sh. Ravindranath D. Savdeykar, Principal 9401111372 35100@cbseshiksha.in

Vivekananda Kendra Vidyalaya, Dibrugarh, East Chowkidinghee, Vivekananda Path, Dibrugarh,
Assam – 786001.

3732322386

Guwahati
Purnima Mehra 9435191021 35123@cbseshiksha.in

Army Public School Basistha
Guwahati Assam – 781029

3612304739

Jorhat
Sh. M. H. Shimray, Principal 9436924500 39272@cbseshiksha.in

Kendriya Vidyalaya Afs Jorhat, Rowriah, P.O. Borbheta, Assam –785005

3762333154

Lakhimpur
Sh. Hemanta Bhuyan, Principal 9435189739 35182@cbseshiksha.in

Asian Public School North
Lakhimpur Assam – 787001

9435189739

Nagaon
Sh. Sanjay Sarkar 9460259362 39276@cbseshiksha.in

Kendriya Vidyalaya Nagaon Near Nagaon Polytechnic, P.O. Nagaon, Dist. Itachali, Assam – 782003

3672231496

Silchar
Sh. Amit Vaidya, Principal 9435587383 39262@cbseshiksha.in

Kendriya Vidyalaya, Silchar, Assam – 788003

3842245417

Tezpur
Sh. Pravesh Khare, Principal 9127752526 39311@cbseshiksha.in

Kendriya Vidyalaya, Central University Campus, Tezpur, Naapam, Dist. Sonitpur, Assam – 784028

9127752526

Bihar
Begusarai
Kamal Kishore Sinha 7033986839 65063@cbseshiksha.in
B R Dav Pub School Po Barauni R T Begusarai Br
B R D A V Public School Post Barauni Refinery Township
Begusarai Bihar 851117
Bhagalpur
Ramesh Chandra Sharma 7004539175 65129@cbseshiksha.in
D A V Public School Po Barari Bhagalpur Bihar
D A V Public School At Industrial Estate Meera Chak Po Barari Bhagalpur Bihar 812003
Darbhanga
Dr Madhurima Sinha 8102633635 65051@cbseshiksha.in
Jesus & Mary Academy Allalpatti Darbhanga Bihar
Jesus & Mary Academy Oppo Telephone Exchange Allalpatti
Darbhanga Bihar 846003
Gaya
Anjali 9263182127 65027@cbseshiksha.in
Dav Public School Cantonment Area Gaya Bihar
D A V Public School Circuit House Area Cantonment Area Gaya Bihar
823001
Muzaffarpur
Dr Bharati Nayak 7978151791 65256@cbseshiksha.in
Dav Pub Sch Nr Bmp 6 Malighat Muzaffarpur Bihar
Dav Public School Near Bmp – 6, Kanhauli Bishundutt Malighat
Muzaffarpur Bihar 842002
Nalanda
Sh Arvind Kumar Singh 8789509904 65134@cbseshiksha.in
R P S School Kachahari Road Br Sharif Nalanda Br
R P S School Kachahary Road Bihar Sharif Nalanda Bihar 803101
Patna
Smt Glenda Galstaun 9771778637 65036@cbseshiksha.in
St Dominic Savio's High Sch Digha Patna Bihar
St Dominic Savio's High School Shiksha Kendra Nasriganj Digha
Patna Bihar 800012
Purnia
Nishi Kant Das Guru 9204068913 65060@cbseshiksha.in
Vidya Vihar Resi School Parora Purnea Bihar
Vidya Vihar Residential School
Parora Purnea Bihar 854301
Chandigarh
Chandigarh
Reema Dewan 9779021054 23043@cbseshiksha.in

Delhi Public School, Sector 40-c, ,Chandigarh, U.T.-160036

0172-2690911

Bastar
Mrs Manisha Singh, Principal 7974198697 principaldpsjagdalpur@g mail.com,
dps.jdp@gmail.com,
1506 7@cbseshiksha.in

Delhi Public School, Gram Kallipur, Jagdalpur, Bastar, Chhattisgarh, Pin- 494001

07782-239004

Bilaspur
Dr Mrs Shruti Gupta, Principal 9827112008 brilliant_bsp@yahoo.com ,
15034@cbseshiksha.in

Brilliant Public School, Seepat Road,, Bahatarai City Off Mission, Hospital Road Bilaspur,
Chhattisgarh, Pin- 495006

07752-8251822772

Dantewada
Arumoy Biswas, Principal 8349356560 biopssskdl@gmail.com,
b1353nmdc@gmail.com,
15022@cbseshiksha.in

Bailadila Iron Ore Project, Sr. Sec. School, Kirandul, Dantewada, Chhattisgarh, Pin- 494556

07857-255254

Durg
Vibha Jha, Principal 8821099777 khmemorial@yahoo.com ,
15126@cbseshiksha.in

Kh Memorial, Sr Sec School, Jawahar Nagar, Industrial Estate, Bhilai, Durg, Chattisgarh, Pin-
490026

91-9981392164

Janjgir-champa
Suminto Biswas, Principal 9098403762 acpps@rediffmail.com,
15225@cbseshiksha.in

Nuvoco Public School, Gopal Nagar, Bilaspur, Tehsil-pamgarh, Distt-janjgir-champa,
Chhattisgarh, Pin- 495663

07817-234153

Jashpur
Dr Sr Laisamma Joseph, Principal 8210881765 holycrossemsgholeng@r ediffmail.com,
15103@cb
seshiksha.in
Holy Cross English Medium School, Gholeng, Jashpur, ,
Chhattisgarh, Pin- 496338
Korba
Satish Sharma, Principal 9425231160 dpsntpck@gmail.com,
satish.dpskorba@gmail.com,
15074@cbseshiksha. in

Delhi Public School Ntpc Korba, Post Pragati Nagar, N T P C Township Jamnipali, Dist-korba,
Chhattisgarh, Pin- 495450

07759-232662

Koriya
Surendra Kumar Mishra, Principal 7470792217 chirimiridav@gmail.com,
15047@cbseshiksha.in

D A V Public School, Secl Bartunga Chirimiri, Distt Korea, , Chhattisgarh, Pin- 497449

07771-266851

Raigarh
Ram Krishna Trivedi, Principal 9826361056 opjsraigarh@jspl.com,
opjsraigarh@gmail.com,
15188@cbseshiksha.in

O P Jindal School, Patrapali Post Box No 16, Kharsia Road Raigarh, , Chhattisgarh, Pin- 496001

07762-227042

Raipur
Mrs Priyanka Tripathi, Principal 9425244078 kps.raipur@gmail.com,
priyanka.kps@gmail.com
15133@cbseshiksha.in

Krishna Public School, Kamal Vihar, Dunda, Po Sejbahar, Raipur, Chhattisgarh, Pin- 492015

0771-4289201, 206

Rajnandgaon
Mrs Urmila Dixit, Principal 7999364801 dpsrjn@gmail.com,
15075@cbseshiksha.in

Delhi Public School, Nh6, Nagpur Road, Banbhedi, Rajnandgaon, Chhattisgarh, Pin- 491441

07744-8223092999

Surguja
Israr Ahmad Khan, Principal 9425254291 opsambk@gmail.com,
israrkhan.suri@gmail.co m,
15190@cbseshiksha.i n

Oriental Public School, Hills Park, Near Mahamaya Temple, Ambikapur, Dt Surguja, Chhattisgarh, Pin-
497001

07774-227183

Daman & Diu
Daman
Ms Anne Mary Gonsalves 9824138416 31901@cbseshiksha.in

Coast Guard Public School Airport Road Daman Airport Road Nani Daman Daman 396210 Daman &
Diu

(260)2221188

Daman
Suhas Gundiba Manle 9893948036 34901@cbseshiksha.in

J Navodaya Vidyalaya Bucharwada Diu
(U T)
Bucharwada (Po) Diu Daman 362571
Daman & Diu

(2875)2875271359

Goa (South)
Goa (South)
Mrs Joble Bijoy 9423315490 31803@cbseshiksha.in

Vidya Vikas Academy Vvm Campus Margao Goa
Vvm Campus, G R Kare Road Tansor, Combo, South Goa Margao, Goa Goa (South) 403601 Goa

(832)2722560

Gujarat
Ahmedabad
Mr Mrugen Shah , Principal 9825025446 10002@cbseshiksha.in

Prakash Sr Sec School Near Sandesh Press Bodakdev
Ahmedabad
Gujarat – 380054 079-

26840123

Anand
Mr Manoj Singh , Principal 9824542697 10021@cbseshiksha.in

Shri I B Patel Angel Sec School Borsad Road Jitudiya
Anand Kheda Gujarat
– 388345

02692-260277

Bharuch
Ms Michelle Ganeshani , Principal 7046278000 10013@cbseshiksha.in

Chanderbala Modi Academy P B No 181 G I D C
Vill Kondhwa
Taluk Valia Road Ankleshwar
Distt Bharuch
Gujarat – 393002

02643-275126

Bhavnagar
Ms E S Bindu , Principal 7574807031 10220@cbseshiksha.in

Podar International School Vertaj-siddhar Road,Vartej Near Bhargav Vruksh Mandir Bhavnagar
Gujarat – 364060

7574807055

Gandhinagar
Mr Atanu Rath , Principal I/C 7575004123 10071@cbseshiksha.in

Delhi Public School Koba Adalaj
Vill Abbapur Link Road Distt. Gandhinagar Guj.
– 382421

079-30513000

Jamnagar
Mr Radhey Shyam Pandey , Principal 9557855361 10101@cbseshiksha.in
Nand Vidya Niketan Dhichda Ring Road
Near Shrinath Petrol Pump Jamnagar
Gujrat – 361009 0288-2755527
Junagadh
Ms Usha Sureshkumar , Principal 9824316962 10029@cbseshiksha.in

Dalmia Public School Sanjay Nagar
Sutrapada Colony Dt Gir Somnath Gujarat
– 362275

02876-265308

Kutch
Mr Harsh Thacker , Principal 8866691885 10080@cbseshiksha.in

Delhi Public School Kutch Bhuj Gandhidham Gujarat
– 370201

0091-8980034185

Mehsana
Mr G K Desai , Principal 9913613725 10023@cbseshiksha.in

Divine Child School Amipura
Ahmedabad Mehsana Highway Adjoining Shanku's Water Park
Distt Mehsana Gujarat – 384002

02762-282355

Rajkot
Dr Manoj Dubey , Principal 9825236301 10043@cbseshiksha.in

Delhi World Public School Survey No 12 Haripar, Behind Nri Bunglows Kalawad Road
Rajkot Gujarat – 360007

0281-7572890044

Surat
Ms Sunita Matoo , Principal 9879102645 10025@cbseshiksha.in

Essar International School Nand Vidya Niketan
Essar Township
Hazira Surat Gujarat – 394270

0261-6684074

Vadodara
Ms Suprabha Menon , Principal 9925260895 10009@cbseshiksha.in

Navrachana Hr Sec School Jyoti Colony
Sama Road Baroda-8
Gujarat – 390008

0265-2791643

Valsad
Ms Achala Joshi , Principal 9925040613 10028@cbseshiksha.in

Smt Sandraben Shroff Gnyan Dham School
G I D C Vapi
Distt Valsad Gujarat
– 396195

0260-2468258

Haryana
Ambala
Anita Mehta 9416304783 40005@cbseshiksha.in
S A Jain Sr Model School Ambala
City Haryana-134003 0171-2518295
Bhiwani
Anita Sharma 8607283400 40699@cbseshiksha.in

Delhi Public School Loharu Road
Bhiwani Haryana-122570

01664-283400
CTET 2022 Exam Pattern
The CTET Exam Pattern is following the earlier versions because no significant changes have been made. If you have already solved the previous year's mock test papers or gathered information from friends regarding CTET Free Mock Test then you will understand the similarities in the patterns.
It is necessary to follow a Paper pattern and when you do that you will be prepared to face any challenges that come on your way. As you already know that there will be a total of two papers (Paper I and Paper II). The test series will be conducted in English and the candidates who are not comfortable in English can easily appear for CTET Mock Test 2022 In Hindi. You will have to answer MCQs and you will get 1 mark for each right answer. There is no negative marking and for this reason, you must take a chance.
Candidates will be provided 2:30 hours to try both papers independently. Before proceeding to the recommended CTET Mock Test Series, have a look at the CTET Exam Pattern for Paper I and II.
CTET Paper I Exam Pattern

 

Subject

Number of MCQs

Marks

 

Child Development and Pedagogy

30

30

 

Language I

30

30

 

Language II

30

30

 

Mathematics

30

30

 

Environmental Studies -EVS

30

30

 

Total

150

150

 

CTET Paper II Exam Pattern

Subject

Number of MCQs

Marks

Child Development and Pedagogy

30

30

Language I

30

30

Language II

30

30

Mathematics and Science OR Social Studies

60

60

Total

150

150

 
 
 
 
 
 
Head slowly over all of the sections. We don't wish you to miss the relevant bits, because all your questions about the upcoming exam will be covered.
Online CTET Mock Test Preparation Tips 
Do you get lost while following various suggestions of experts related to the Mock CTET test online? Don't feel bad because it happens with all the candidates who are getting themselves ready for mock exams. We have provided some useful tips for you and if you read these tips with an attentive mind then a mock test will be in your control. 
Solve as many question papers as possible.
Try to make a note of the things that you are learning for your upcoming test based on CTET.
After completing a particular section try to remember the important points of that particular chapter. 
Start writing the essential points and also keep an eye on the syllabus which has been designed for your CTET mock exam series.
Design the study materials in a language you are comfortable in.
For e.g. if you are planning to complete CTET Mock Test Paper 1 in Hindi then you must make all the necessary modifications to your study materials.
Apart from following the above-mentioned tips, you must also follow the suggestions which have been highlighted in CTET Preparation 2022.
Benefit of CTET Mock Test
You can review all curriculum topics and practice CTET questions when you plan to smash CTET. CTET question bank, previous year papers, and online mock test are useful for the preparation. CTET Mock Test serves as an essential task for the mentioned reasons.
You have often heard about the number of CTET based-mock exams a candidate has to appear for but do you know about the significance of this kind of exam? Don't worry we have got you covered. Practicing the previous year's mock test will be incomplete if you don't check the benefits. Here are some of the advantages-
Taking the Mock tests will be the Best chance to examine your performances when you sit for this kind of mock exam.
You get time before the final CTET Exam to rectify all the errors you are making in mock exams.
Test Series will also know about the tricks to manage time through the mock tests.
The exam pattern and the syllabus will be in your grip when you sit for an endless number of mock tests.
Other Important Links for CTET Exam
We have covered the detailed guide on Best Reference CTET Mock Test 2022. Feel free to ask us any queries related to CTET in the comment section below.
People Also Ask- CTET Mock Test Series
Does the CTET mock series provide the correct answers for the questions asked?
Yes, you can check the correct answers for all the CTET questions at the end of the test.
Can I download the mock test for CTET 2021 and attempt it in offline mode?
No, you can attempt the mock test for CTET 2021 in online mode only. However, you can download the 'Review Answers' page and keep it for reference once the test is complete.
Can I re-take the CTET test after few days?
Yes, you can take CTET mock test as many times as you want.
Can I take the mock test for the CTET exam on mobile?
Yes, you can take the mock test for the CTET exam on mobile. However, it is highly recommended to use a computer or laptop for giving the test to have a real-exam experience.
Is the mock test for the CTET exam available in Hindi?
All the sections of the CTET test series are available in the English language only except for the language section, which can be attempted in Hindi.
Is it mandatory to attempt all questions in the CTET test series in one go?
Yes, similar to the real CTET exam, you need to attempt the whole paper in a single duration of 150 minutes.
Can I download my CTET Test Series in PDF format?
Kindly note that we're not providing a copy option of our content, questions, and solutions for CTET in PDF or to download.
Are all CTET Mock Tests active right at the start?
Mock Tests are added as per the scheduled plan. Even before the purchase of the CTET Test Series, you can see the release date of each Mock Test. Usually, one new exam is added every 2-3 days.