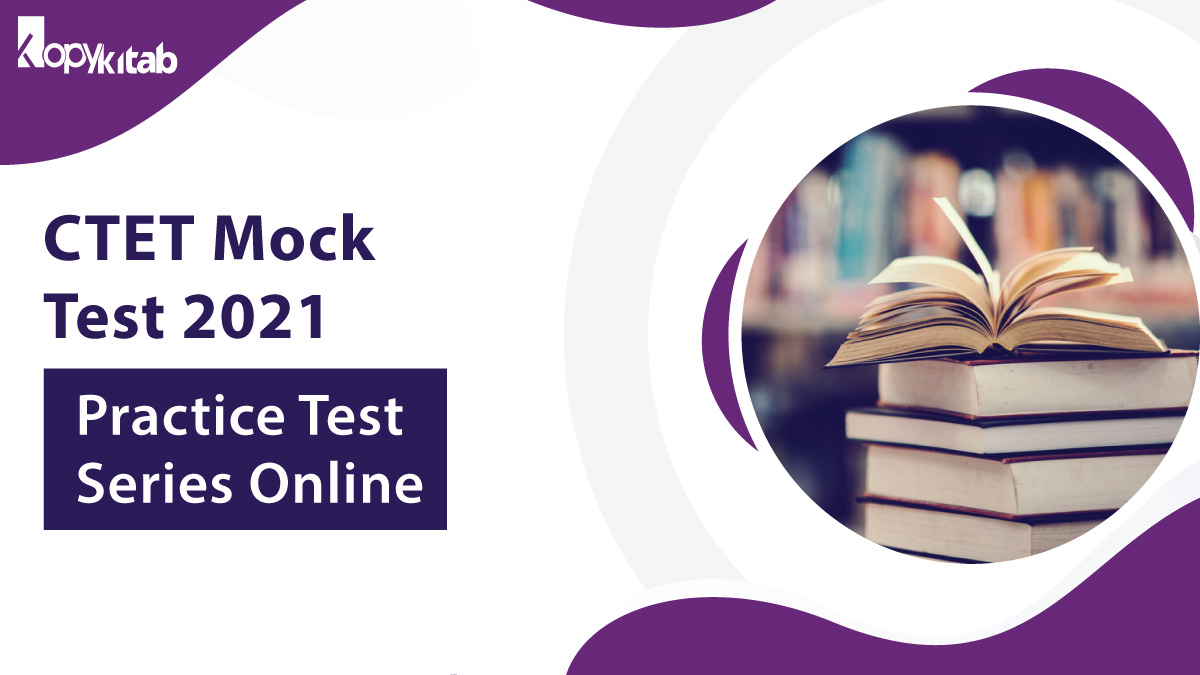 CTET Mock Test: The date of the CTET Exam 2021 will be finalized and according to the official sources, the exam will be held in July 2021. Do you think that you are lagging behind in terms of preparation? Cracking a competitive exam like CTET is not a cup of tea because it requires a tremendous amount of hard work and your performance gets reflected when you appear for a CTET Mock Test.
Download CTET Study Materials PDF
All the efforts that you are making to secure a good place in the upcoming exam will pay off if you sit back to the test series. Before we take you through the important aspects of the CTET Mock Test series we want you to know about your forthcoming exam.
CTET Mock Test Series 2021 | Overview
The papers conducted by CBSE are structured for the purpose of recruiting teachers in primary (classes I to V) and secondary schools (VI to VIII). The candidates who are interested to teach in a primary school will have to appear for Paper I and the candidates who are willing to teach students (between VI to VIII) will have to clear Paper-II.
The candidates who want to teach students (classes I to VIII) will have to sit for both Papers: Paper I and Paper-II. A candidate has to overcome all the hurdles to reach the destination of his or her choice. Preparing for a CTET Mock Test is like preparing for the final exam and for this reason we have prepared this blog for you.
Read all the parts slowly.
Crack The Exam Easily and Chase Your Dream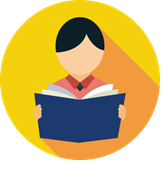 Download Ultimate Study Materials to Boost Your Preparation
Download CTET Online Test Series PDF
How well you prepare for your upcoming CTET Exam is decided by the Performance in Mock Test online series. There are five sections that you will have to focus on while designing your study materials like language (I and II), mathematics, social studies along with child development, and pedagogy.
All the sections must be given equal importance when you shape the contents of your study materials. For e.g., you are concentrating on CTET Mock Test Paper 2 Social Science but you don't know how to give the appropriate answers because you have focused more on study materials in relation to CTET Mock Test Maths.
This needs to be stopped before taking mock tests online. Please refer to the CTET Syllabus while dealing with various parts of the study materials. If it becomes difficult for you can Download the CTET Mock Test Series 2021. Students who are proficient in Hindi might also get the relevant CTET Online Test Series in Hindi Free.
Click Here To Attempt CTET Mock Test Series
CTET 2021 | Overview
Proceed through the overview of CTET Exam 2021, as mentioned in the table below before heading into further details of the CTET Mock Test:
| | |
| --- | --- |
| Exam Name | Central Teacher Eligibility Test (CTET) |
| Conducting Body | Central Board of Secondary Education (CBSE) |
| Exam Type | National Level |
| Purpose | Selection of Primary and Elementary Teachers in Central Government Schools |
| Duration of Exam | 2 hours 30 minutes (each paper) |
| Mode of Application | Online |
| Negative Marking | No |
| Language (or) Medium | English and Hindi |
| Helpdesk Number | 011-222235774 |
| Official website | https://ctet.nic.in |
CTET 2021 Exam Pattern
The CTET Exam Pattern is following the earlier versions because no significant changes have been made. If you have already solved the previous year's mock test papers or gathered information from friends regarding CTET Free Mock Test then you will understand the similarities in the patterns.
It is necessary to follow a Paper pattern and when you do that you will be prepared to face any challenges that come on your way. As you already know that there will be a total of two papers (Paper I and Paper II). The test series will be conducted in English and the candidates who are not comfortable in English can easily appear for CTET Mock Test 2021 In Hindi. You will have to answer MCQs and you will get 1 mark for each right answer. There is no negative marking and for this reason, you must take a chance.
Candidates will be provided 2:30 hours to try both papers independently. Before proceeding to the recommended CTET Mock Test Series, have a look at the CTET Exam Pattern for Paper I and II.
CTET Paper I Exam Pattern

Subject

Number of MCQs

Marks

Child Development and Pedagogy

30

30

Language I

30

30

Language II

30

30

Mathematics

30

30

Environmental Studies -EVS

30

30

Total

150

150

CTET Paper II Exam Pattern

Subject

Number of MCQs

Marks

Child Development and Pedagogy

30

30

Language I

30

30

Language II

30

30

Mathematics and Science OR Social Studies

60

60

Total

150

150
Head slowly over all of the sections. We don't wish you to miss the relevant bits, because all your questions about the upcoming exam will be covered.
Online CTET Mock Test Preparation Tips
Do you get lost while following various suggestions of experts related to the Mock CTET test online? Don't feel bad because it happens with all the candidates who are getting themselves ready for mock exams. We have provided some useful tips for you and if you read these tips with an attentive mind then a mock test will be in your control.
Solve as many question papers as possible.
Try to make a note of the things that you are learning for your upcoming test based on CTET.
After completing a particular section try to remember the important points of that particular chapter.
Start writing the essential points and also keep an eye on the syllabus which has been designed for your CTET mock exam series.
Design the study materials in a language you are comfortable in.
For e.g. if you are planning to complete CTET Mock Test Paper 1 in Hindi then you must make all the necessary modifications to your study materials.
Apart from following the above-mentioned tips, you must also follow the suggestions which have been highlighted in CTET Preparation 2021.
Benefit of CTET Mock Test
You can review all curriculum topics and practice CTET questions when you plan to smash CTET. CTET question bank, previous year papers, and online mock test are useful for the preparation. CTET Mock Test serves as an essential task for the mentioned reasons.
You have often heard about the number of CTET based-mock exams a candidate has to appear for but do you know about the significance of this kind of exam? Don't worry we have got you covered. Practicing the previous year's mock test will be incomplete if you don't check the benefits. Here are some of the advantages-
Taking the Mock tests will be the Best chance to examine your performances when you sit for this kind of mock exam.
You get time before the final CTET Exam to rectify all the errors you are making in mock exams.
Test Series will also know about the tricks to manage time through the mock tests.
The exam pattern and the syllabus will be in your grip when you sit for an endless number of mock tests.
Click here to Know about Important Reference Books for CTET Exam 2021
Other Important Links for CTET Exam
People Also Ask-CTET Mock Test
1- Does the CTET mock series provides the correct answers for the questions asked?
Yes, you can check the correct answers for all the CTET questions at the end of the test.
2- Can I download the mock test for CTET 2021 and attempt it in offline mode?
No, you can attempt the mock test for CTET 2021 in online mode only. However, you can download the 'Review Answers' page and keep it for reference once the test is complete.
3- Can I re-take the CTET test after few days?
Yes, you can take CTET mock test as many times as you want.
4- Can I take the mock test for CTET exam on mobile?
Yes, you can take the mock test for the CTET exam on mobile. However, it is highly recommended to use a computer or laptop for giving the test to have a real-exam experience.
5- Is the mock test for CTET exam available in Hindi?
All the sections of the CTET test series are available in English language only except for the language section, which can be attempted in Hindi.
6- Is it mandatory to attempt all questions in the CTET test series at one go?
Yes, similar to the real CTET exam, you need to attempt the whole paper in a single duration of 150 minutes.
7- Can I download my CTET Test Series in PDF format?
Kindly note that we're not providing a copy option of our content, questions, and solutions for CTET in PDF or to download.
8- Are all CTET Mock Tests active right at the start?
Mock Tests are added as per the scheduled plan. Even before the purchase of the CTET Test Series, you can see the release date of each Mock Test. Usually one new exam is added in every 2-3 days.
We have covered the detailed guide on Best Reference CTET Mock Test 2021. Feel free to ask us any queries related to CTET in the comment section below.