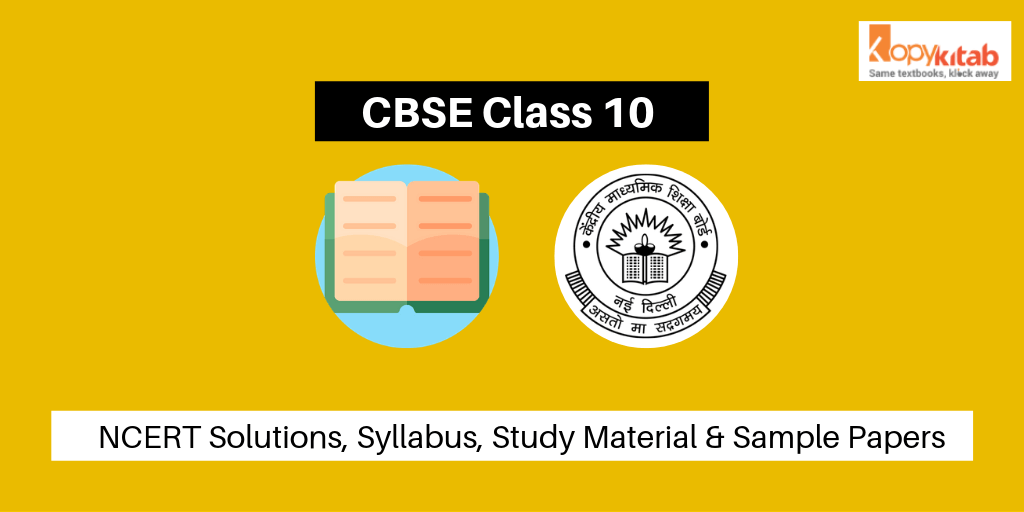 CBSE Class 10 2021: Class 10 plays a great role to shape your future career. With the proper knowledge on every subject, you can prepare yourself for the CBSE Board Exam for Class 10 and all competitive exams.
The Central Board of Secondary Education (CBSE) stands tall at the first position above other central and state boards in the country. This national-level board is backed by the government and schools affiliated to CBSE should follow the curriculum of the NCERT.
In this guide, we are providing a detailed guide on CBSE Class 10 2021.
Imp Notice: Union Education Minister Dr. Ramesh Pokhriyal Nishank today announced that CBSE class 10th board exams 2021 will be canceled due to the COVID-19 pandemic.
CBSE Class 10 Exam 2021
The Central Board of Secondary Education conducts the Class 10 board exam every year in the month of March. You already know that Class 10 is an important phase. By scoring good marks in 10th Class, you will be eligible to get admission in various Top Institutions for high study.
It will also help you to determine your stream for higher education. If you have a dream to study in the Science stream, then you must have a clear concept of Maths and Science.
To score better mark and build a depth concept on every subject, every student of CBSE Board Class 10 must be aware of,
10th CBSE Syllabus,
Sample Papers,
Previous Year Papers,
New Exam Pattern,
Here you will get all the necessary information regarding the Class 10 exam.
Everything About CBSE 10th Board Exam 2020-21
Here you can know a complete overview of the Central Board of Secondary Education Class 10 Exam.
Class 10 Registration
You have to register yourself on the official website of cbse.nic.in to appear for 10th Board exam. The Central Board of Secondary Education will publish the Class 10 Application Form.
After publishing the application form, you must visit the official website in order to register.
Check step by step guide to register for the Class 10 CBSE board exam is as given below:
1st Step – You have to visit the official website of cbse.nic.in.
2nd Step – Now, you need to click on the "CBSE Website".
3rd Step – From the homepage, you should click on the link "LOC".
4th Step – Now, you can see that a button displayed on the screen as "CONTINUE FOR SUBMISSION" below the text as "A PORTAL FOR ONLINE SUBMISSION OF LIST OF CANDIDATES(REGISTRATION/LOC) FOR X/XII-EXAMINATION 2020"
5th Step – Now you should click on the exam which you want to register for.
6th Step – Here, you need to enter all the necessary details in the Central Board of Secondary Education Class 10 Application Form.
7th Step – Here, you have to pay the fee online.
8th Step – Finally click on "Submit".
Class 10 Exam Fee:
From below, you can check the latest CBSE Class 10 Exam Fee structure.
CBSE Registration Fee

2020

2019

CBSE Registration Fee Class 10th

General – 1500 /-

SC/ST – 1200/-

General – 1050 /-

SC/ST – 1200/-
List Of Subjects Under CBSE Class 10 2021
The list of subjects under the Central Board of Secondary Education Class 10 are as given below:
Main Subjects

Languages

Academic Electives

Arabic

Carnatic Music (Vocal)

Assamese

Carnatic Music (Melodic Instruments)

Bahasa Melayu

Carnatic Music (Percussion Instruments)

 

Bengali

Hindustani Music (Vocal)

Bhutia

Hindustani Music (Melodic Instruments)

Bodo

Hindustani Music (Percussion Instruments)

English – Language and Literature

Painting

French

Home Science

German

National Cadet Corps (NCC)

Gujarati

Computer Applications

Gurung

Elements of Business

Hindi Course-A

Elements of Book Keeping and Accountancy

Hindi Course-B

Skill Subjects Vocational

Retail
Information Technology
Security
Automotive
Introduction To Financial Markets
Introduction to Tourism
Beauty & Wellness
Agriculture
Food Production
Front Office Operations
Banking & Insurance
Marketing & Sales
Health Care
Apparel
Media

Japanese

Kannada

Kashmiri

Lepcha

Limboo

Malayalam

Manipuri

Marathi

Mizo

Nepali

Odia

Persian

Punjabi

Rai

Russian

Sanskrit

Sindhi

Spanish

Sherpa

Tamang

Tamil

Tangkhul

Telugu AP

Telugu Telangana

Thai

Tibetan

 

Urdu Course A

Urdu Course B
CBSE Class 10 Syllabus 2021
You must know the latest 10th CBSE Syllabus 2021 to prepare correctly for Class 10 Board Exams. With the knowledge of the Class 10 CBSE Syllabus, you can create a solid preparation plan to cover all topics on every subject. 
Knowing the Class 10 Syllabus is a prerequisite thing for students appearing for CBSE Class 10 Board Examination. Otherwise, they might miss out on certain chapters and topics.
The Central Board of Secondary Education Class 10 Syllabus for all Main subjects are as tabulated below:
CBSE Class 10 Books
To score better Marks in the 10th CBSE board Exam, you should have the right books. Without the proper book, you cannot score high in any exam.
While selecting the book, you should not go for any random book. You should be assured that it has covered the latest CBSE Syllabus.
CBSE Class 10 Solutions
CBSE NCERT Class 10 solutions are the essential Study Materials to prepare correctly 10th Exam.
Here you will find the complete brief explanation for every single chapter wise exercises. You will also find various Miscellaneous Exercise questions from every exercise.
You need not worry about the content because the NCERT experts have created the solutions in such a way that any student can easily understand without having a depth concept in the section.
CBSE Class 10 Exam Pattern 2020-21
Along with the latest updated syllabus, you should also know the CBSE Exam Pattern if you appear for the Class 10 Board. Knowing the CBSE exam pattern for Class 10 will help you to know the question paper pattern, section-wise mark distributions. It will give you to know the basics of the exam.
The CBSE Class 10 Exam Pattern For all subjects are tabulated below:
| | | |
| --- | --- | --- |
| Internal Assessment – 20 marks | External Assessment – 80 Marks | Duration of the Exam – 3 hours |
CBSE Class 10 Sample Papers 2021
By solving more sample papers on 10th CBSE, you will understand the exam pattern more accurately way. You will also know the time management and analysis of your preparation level.
Identify your weaker and strong section. Cover weaker sections as soon as possible. Sample Papers will help students get an idea about the nature of the board exam and the type of questions asked in it.
CBSE Class 10 Previous Year Papers
You must solve the previous year papers before the board exams. It will give you an idea about nature and the exam pattern of the exam. You will know the difficulty level of the questions asked in the exam. 
Practicing CBSE Class 10 previous year papers will help you to build your confidence level and also boost the speed of solving questions in real exam.
It will also help students in knowing their conceptual weaknesses so that they can easily cover those before the board exam.
CBSE Class 10 Admit Card 2021
You should know that every year, the CBSE 10th Admit card is published before one month of the examination. But this year, the Board announced that there will be no CBSE Class 10 Admit Card, as the exam got canceled.
The Class 10 Admit Card is very important for all candidates who will be writing the CBSE board examination. Without a proper admit card, you will not be allowed to enter the examination hall.
CBSE Class 10 Date Sheet 2021
The Central Board Of Secondary Education (CBSE) officials conduct the Class 10 exam every year. The officials have Announced the CBSE Class 10 Exam Dated to be Held from May 4 to Jun 10, 2021. 
You can check the official website cbse.nic.in, in order to download the CBSE Class 10 Date Sheet.
You can speed up your preparation level correctly after knowing the Class 10 exam dates. So that you can score the exam with better grades.
CBSE Class 10 Practical Exam 2021
As per the various sources, the CBSE Class 10 Practical exam is expected to begin in the month of March 2021. You should note that the CBSE Practical exam date will be decided by the school officials.
The officials of CBSE will declare the time period based on that the school officials conduct the CBSE Practical board examination. 
You already know that CBSE Practical Exam is an internal assessment; you can easily secure good marks to boost your overall CGPA.
CBSE Class 10th Board Exam Analysis 
If you appear for the CBSE Class 10 Board Exam 2020, you must do exam analysis of various subjects. 
After proper analysis, you will easily know about the difficulty level of exams, question patterns, latest syllabus. So you can boost your preparation for the exam.
CBSE Class 10 Result 2021
CBSE Class 10th Results will be declared by the officials of CBSE tentatively in the month of May 2020.
You can check your CBSE exam result for Class 10 on the official website of CBSE – cbse.nic.in or cbseresults.nic.in by entering your,
Roll Number,
Date of Birth,
School Number,
Centre Number.
After the declaration of the CBSE Class 10 Result, CBSE organizes compartment exams for a student who couldn't clear one or two subjects.
To pass the Class 10th, a student must score a minimum D in every subject.
How to Study CBSE Board Exam in 2020-21 (Preparation Tips )
Here you can check the ultimate Exam Preparation Tips for CBSE Board Exam
Class 10 students should create a schedule and stick to it. In this way, they can give equal time to all the subjects.
Students should solve class 10 sample papers and previous year question papers to understand the exam pattern, essential questions, etc.
You should have a thorough knowledge of the Class 10 syllabus. Because in board exam CBSE syllabus is used to prepare question papers.
Every chapter should be reviewed thoroughly before the final board exam.
Memorize and understand essential formulas, diagrams, graphs, chemical reactions, etc.
By following the above tips, you can score a better mark in the exam.
To provide you a depth guide, we have created special content for you as given below.
We have covered the detailed guide on Class 10 Exam 2020. You should have proper CBSE 10th study material to excel at the level of preparation in the correct way. Feel free to ask any question related to the Class exam.
Our best wishes always with you for your upcoming exam. If you have any queries, please let us know in the comment section. We will love to solve your problem.