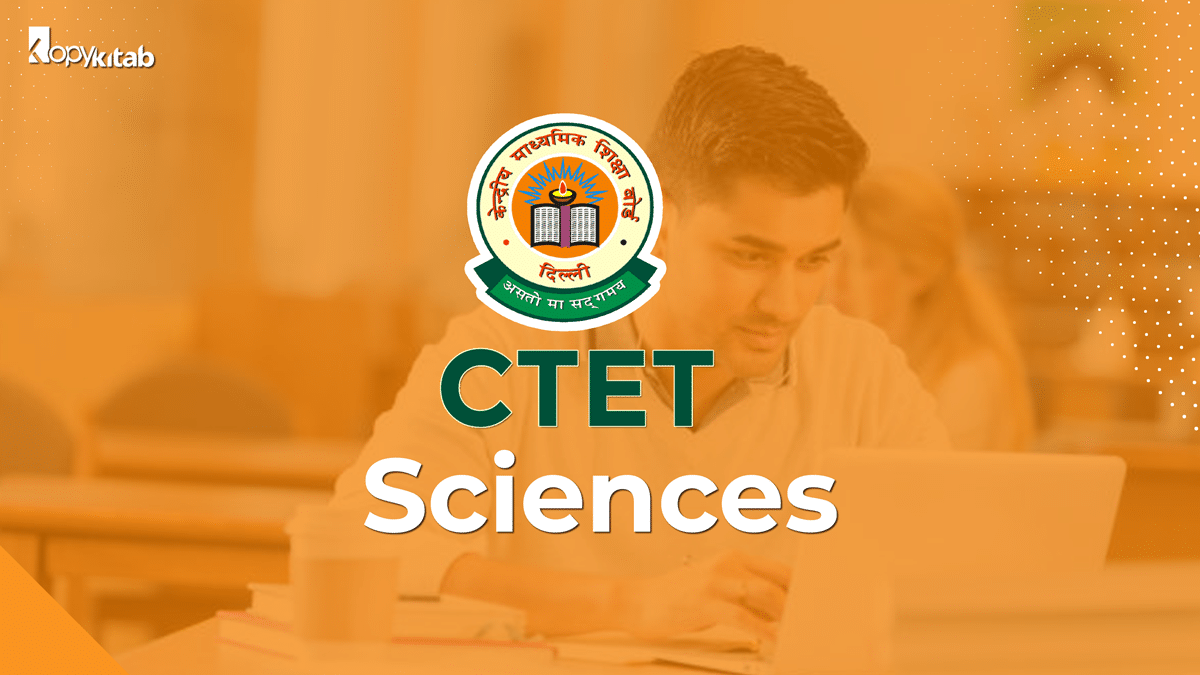 CTET Science 2022: Central Teacher Eligibility Test (CTET) is being conducted by CBSE (Central Board of Secondary Education) to appoint teachers for Class 1 to 8. Aspirants who want to appear for the CTET 2022 have to do registration in CTET Application Form 2022. One of the key modules in the CTET Exam for Elementary Stage is CTET Science. It is conducted twice a year in July and December.
All the aspirants looking forward to becoming a CBSE Teacher for Class, 6 to 8 needs proper preparation for CTET Science. So, if you are planning to give CTET 2022 Exam, then this blog will give all the details of the CTET Science Syllabus, Notes, Previous Year Papers, Books, and Mock Test Series. There is a vast syllabus that all the candidates should focus on, as this is important for a teacher.
CTET Science 2022
For all the candidates who are planning to start their homework for CTET Exam, this article is going to be the right platform where you will find all the essential details concerning the syllabus, marking system, and study materials you need.
Science is an important section for CTET, UPTET, REET, KVS, and other STET and teaching exams as well. Science is one of the most difficult sections of the CTET paper II, and it is quite difficult to get good marks in this subject. The science subject is based on conceptual and theoretical. 30 questions will be asked in the Science section. The science section divides its questions into two parts: Science Content ( Biology, Physics, Chemistry) and Science Pedagogical issues.
Also, you will get a clear idea about what books and study materials you will need to study for CTET Science. CTET has a specific paper pattern, usually comes with two papers – Paper 1 and 2. The candidates who want to become the teachers for Class 6 to 8 should be attending the test of Paper 2, which includes 5 subjects. Out of five subjects in CTET Paper 2, Science is one syllabus that will carry 30 marks for answering 30 questions.
Crack The Exam Easily and Chase Your Dream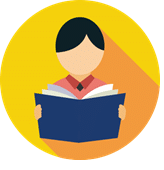 Download Ultimate Study Materials to Boost Your Preparation
CTET Science Syllabus 2022
If you go through this article, you will find the CTET Paper 2 Syllabus for Science along with the best Books, Notes, and Sample Papers that can help in your practicing well during your revision.
First, let us have an idea about the modules included in CTET Science and then move onto your preparation. You can always make a timetable for your revision to make sure that you will not miss out on any topics you have to study.
Topic Wise CTET Science Syllabus 2022
Check out the units of CTET Science below to have a clear understanding of what you will have to study in two sections for the CTET Exam.
a) Content – 20 Questions
Food
Sources of food
Components of food
Cleaning food
Materials
Materials of daily use
The World of the Living
Moving Things People and Ideas
How things work
Electric current and circuits
Magnets
Natural Phenomena
Natural Resources
b) Pedagogical issues – 10 Questions
Nature & Structure of Sciences
Natural Science, its Aims & objectives
Understanding & Appreciating Science
Approaches and Integrated Approach
Observation, Experiment, and Discovery (Method of Science)
Innovation
Text Material and Aids
Cognitive, Psychomotor, and Affective Evaluation
Problems
Remedial Teaching
By knowing the syllabus with each part, you will never miss out to learn the modules. Keep it handy and make sure to learn units by units. 
The CTET is conducted twice a year and candidates can choose which one to attend. The total length of the test is 2.5 hours and the questions will be given as MCQs. What you have to do is read the questions cautiously, check out the choices and mark the correct answer. To mark the correct answers quickly, you will need perfect preparation. Also, You should always check the eligibility requirements before you plan to appear for the test.
Important Topics Of CTET Science Syllabus
The total number of questions that will come from the CTET Science is 30, which will carry 1 mark for each question. Under the Syllabus, you will have separate units – Contents and Pedagogical Issues of this subject.
The questions will be segregated and you will receive 20 questions from the main contents like food and its sources, materials, the world of the living, moving things, natural resources, electric current, and circuits, etc. and the balance of 10 questions will come from pedagogical issues of Science like understanding and appreciating science, problems, evaluation, etc.
CTET Syllabus For Paper 2 2022 consists of five sections, namely, Child Development and Pedagogy, Language I, Language II, Mathematics and Science, Social Studies/Social Science.
Section
Topics
No. of Questions
Science
Science Food, Materials, The world of the living, Moving things, people and ideas, How things work, Natural phenomena and resources
20
Pedagogical issues
10
CTET Science Books, Notes and Previous Year Papers PDF
In this section of the article, we are giving you the best ideas on how to prepare and what books to refer to score well in the CTET Science Syllabus. It is important to start your revisions well before the exam begins so that you will get enough time to understand and practice what is required.
Apart from the normal books you refer to, it is crucial to practice CTET Previous Year Papers to know how the questions are framed based on the syllabus. Another major advantage of solving CTET Science Questions is that you will be able to quickly gauge the questions and mark the correct answers quickly.
So, to practice with sample papers, you can check for CTET Science Question Paper. Likewise, you can also find CTET Science Questions with Answers which will make your revision easier as it has the answers for every question given. Go through the list of Study Materials including Books, Notes, Previous Year Papers for CTET Science:
Try and make use of all the CTET Study Materials that are available for Science. Since we all are living in the era of technology, you will get access to the materials online like one of these articles. You can even download certain books online or you can purchase the books and other materials required by sitting at home. Make sure that you do not skip any unit of Science syllabus.
It is important to cover all the topics and even though you have only 10 questions from CTET Science Pedagogy, never ignore it as pedagogy is very important for a teacher to become one of the best teachers among the students. Also, if you want to access the CTET Mock Test, it will make your learning process simple and hassle-free.
Other Subjects for CTET Exam 2022
Essential Link Related to the CTET Exam
We have covered a detailed guide on CTET Science 2022. Feel free to post any queries related to CTET in the comment section below.
FAQs On CTET Science 2022
What is the weightage of the Science section in CTET?
The science section in the CTET paper has 30 questions for 30 marks.
What is the pattern of science on CTET paper 2?
The CTET Science questions will be segregated and you will receive 20 questions from the main contents, and the balance of 10 questions will come from pedagogical issues of Science.
Go through the above article for more details!
What is the difficulty level of the Science section in CTET?
The CTET Science section was of a moderate to difficult level.
Where can I get a Science book for CTET?
Go through the link mentioned in the above article for CTET Science books.
What is the CTET Science Syllabus 2022?
Go through the above article to get CTET Science Syllabus 2022.
How to study science for the CTET exam?
Study NCERT books from class I to VIII to perform well. Also, for more CTET Science study tips: CLICK HERE
How can I pay for the CTET Science study packages?
You can select any of the below transaction methods to pay for the CTET Science study materials:
Debit Card
Credit Card
Net Banking
Wallets
Paytm
UPI ID
Google Pay