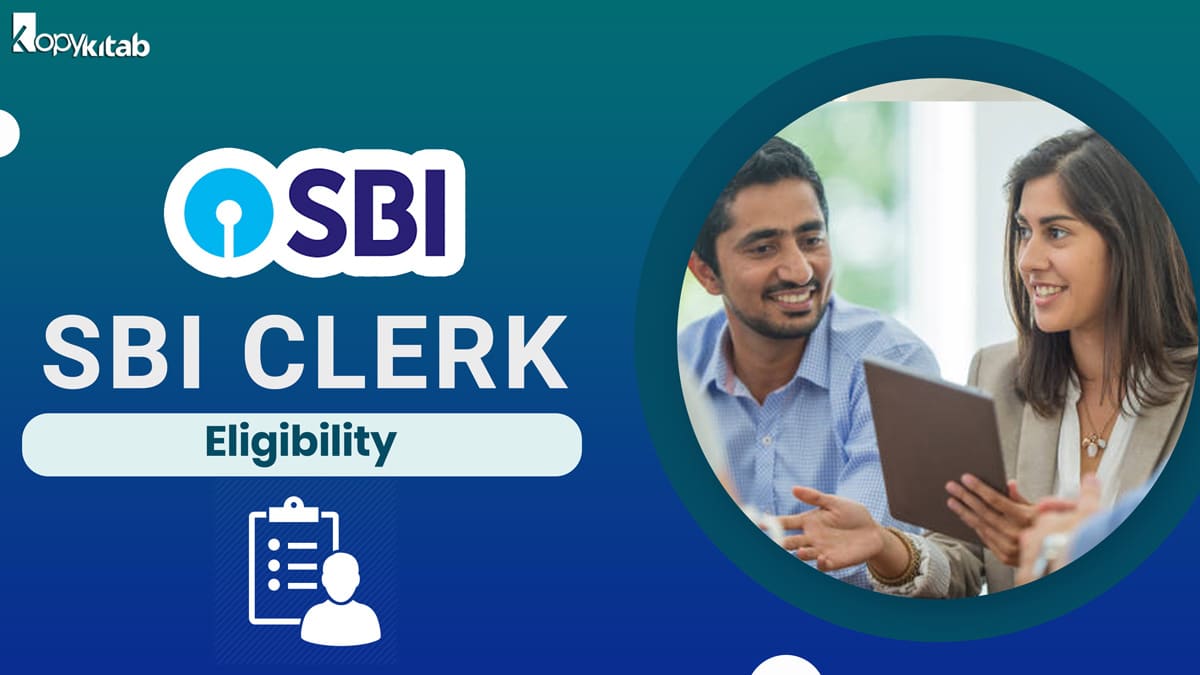 SBI Clerk Eligibility 2021: The State Bank of India (SBI) establishes age, educational qualification, and nationality requirements for SBI Clerks. Candidates must satisfy the qualifications requirements in order to be considered for the recruiting process. Only eligible candidates can apply. 
The Clerk examination is one of the most sought-after recruiting examinations and finance-based tests. Any candidate with a bachelor's degree or graduation degree between the ages of 20 and 28 will apply for the SBI Clerk 2021 test, according to the eligibility requirements.
Read the following article to know more about the SBI Clerk Eligibility criteria!
SBI Clerk Eligibility 2021
The SBI Clerk 2021 (JA) Examination is to recruit Junior Associates. Candidates can review the SBI Clerk eligibility conditions before filling out the application form 2021.
In this post, we've gone through the SBI Clerk eligibility requirements for 2021 in great depth. The examination criteria are as follows-
1. Nationality
As per the Official Notification, a candidate registering in SBI Clerk Application 2021 must fulfill the below-mentioned criteria –
The candidate must be an Indian National or an Indian Citizen or
A Nepalese subject or
A Bhutanese subject or
 A Tibetan Refugee who arrived in India before January 1, 1962, with the intention of settling permanently in India; or
 A person of Indian descent who has migrated from Pakistan, Burma, Sri Lanka, Kenya, Uganda, and the United Republic of Tanzania in East African

countries of Kenya, Uganda, the United Republic of Tanzania (formerly Tanganyika and Zanzibar), Zambia, Malawi, Zaire, Ethiopia, and Vietnam with the intention of permanently settling in India.
Crack The Exam Easily and Chase Your Dream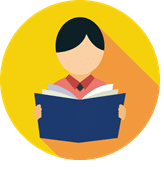 Download SBI Clerk Ultimate Study Materials to Boost Preparation
2. Educational Qualification
Graduation is the most essential qualification. The candidate must be a graduate.
Applicants with an integrated dual degree (IDD) credential are also qualified to take the test.
Candidates/student in their final year/semester of studies is eligible to apply provisionally. They must show evidence that they passed the test on or before the date of joining.
There is no stipulated minimum qualifying percentage to be eligible for this examination.
3. Age Criteria
Candidates age must not be below 20 years and not above 28 years as of 01.01.2021, i.e, candidates must have been born not earlier than 02.01.1992 and not
later than 01.01.2000 (both days inclusive).
Relaxation of Upper age limit
There is some relaxation of the upper age limit for special category candidates. The details on it are given below:
| | |
| --- | --- |
| Category | Age relaxation (In years) |
| SC/ST | 5  |
| OBC | 3  |
| PWD (Gen/EWS) | 10  |
| PWD (SC/ST) | 15  |
| PWD (OBC) | 13  |
| Ex-Servicemen/ Disabled ExServicemen | The actual period of service rendered in defense services + 3 years, (8 years for Disabled Ex-Servicemen belonging to SC/ST) subjected to max-age of 50 years. |
| Widows, Divorced women, and women judicially separated from their husbands & who are not remarried | 7 (subjected to the maximum age limit of 35 years for General/ EWS, 38 years for OBC & 40 years for SC/ST candidates |
4. Miscellaneous Criteria
The candidates who are currently employed at the State Bank of India in Clerical or Officer Cadre will not be considered eligible to apply for this post.
The candidates who have previously worked with the SBI as a clerk or an officer and have resigned due to any given reason cannot apply for this post.
The candidates against whom there are records of a defaulter's report regarding his/her character or other things are not eligible for this recruitment.
Those candidates who previously have had a record of defaulting on loans, credit card dues, or against whose name there is a defaulter report of CIBIL or any other agencies will not be appointed to the clerk post after selection.
SBI Clerk Eligibility 2021: Exam Overview
| | |
| --- | --- |
| Official Notification | State Bank of India Clerk Recruitment 2021 |
| Last Date of Online Application Submission | To be Notified Soon |
| City | Mumbai |
| Number of Vacancies | 7870 |
| State | All over India |
| Country | India |
| Organization | State Bank of India  |
| Education Qualification | Graduate or Bachelor's degree in the relevant field. |
| Website | sbi.co.in |
| Functional | Banking |
Get Other Highly Important Essentials for SBI Clerk Exam
SBI Clerk Selection Process 2021
The SBI Clerk Selection Process is something that every candidate must go through if they wish to be selected by the main financial institutions and banks in the public sector. This 2021 Clerk Selection Process will be carried out through the normal hiring process carried out by SBI. 
Keep reading and get more updates on SBI 2021 Clerk Selection Process.
We have covered a detailed guide on the SBI Clerk Eligibility Criteria 2021. If you have any queries related to SBI Exam, feel free to ask us in the comment section below.
FAQ- SBI Clerk Eligibility 2021
What is the age criteria for SBI Clerk?
The age criteria for general category candidates is anywhere between 20 years to 28 years.
Can previously employ SBI employees be eligible for SBI Clerk?
No, previously employed candidates will not be applicable for this post.
What is age relaxation in SBI Clerk Eligibility criteria for SC/ ST?
The age relaxation for SC/ST is around 5 years
What is the educational qualification required to fulfill SBI Clerk Eligibility criteria for 2021?
The minimum educational qualification required is graduate degree,
What is the age relaxation for PwD in SBI Clerk 2021?
The age relaxation is upto 10 years for PwD in SBI Clerk 2021.
Is there negative marking for SBI Clerk Exam 2021?
There is negative marking. The marking scheme is one mark earned for each correct response and 0.25 mark deducted for each incorrect response.
What is the probation period after becoming an SBI Clerk?
The probationary period of SBI Clerk is 6 months.