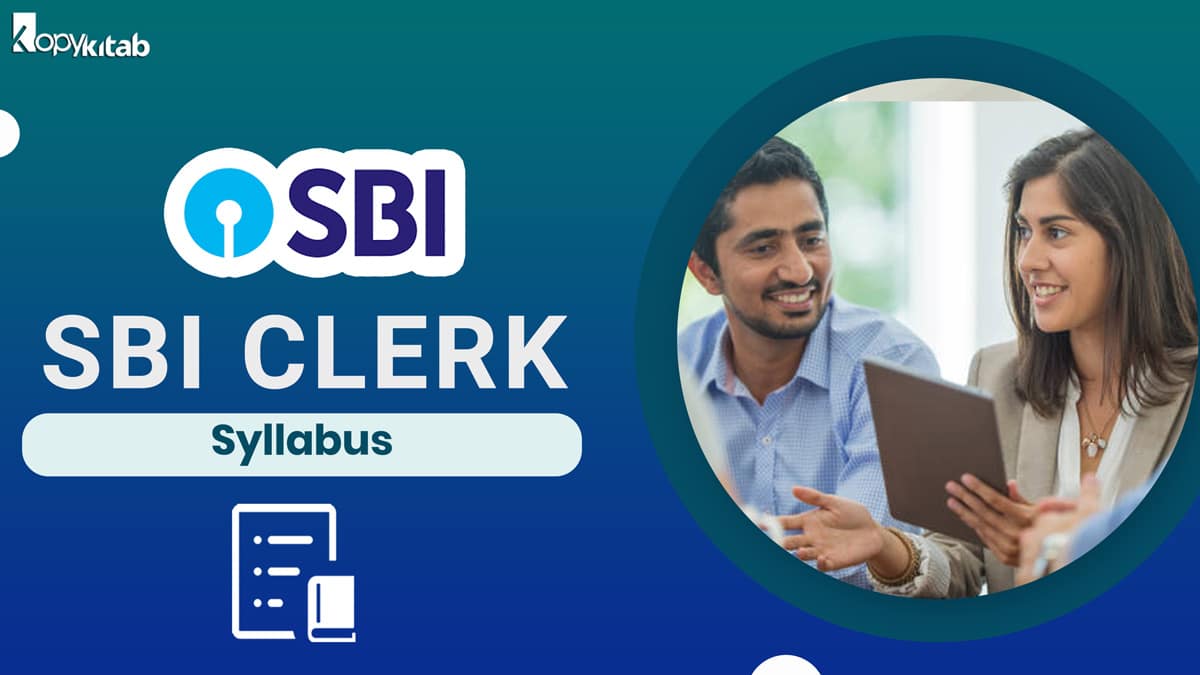 SBI Clerk Syllabus 2021: If you are appearing for SBI Clerk 2021 Exam, must check the SBI Clerk Syllabus and Exam Pattern to know the subjects and important topics that will be covered in the Clerk Prelims and Mains Exam so as to prepare accordingly. It will help in enhancing the students' probability to score high.
Go down for further details on SBI Clerk Syllabus and Exam Pattern 2021.
SBI Clerk Exam Pattern 2021
Before attending Prelims 2021, you must understand the SBI exam pattern! 
The SBI Clerk Cadre Selection is done in three stages. Those stages are-
SBI Prelims
SBI Mains
Shortlisting
The Mains and Prelims are both 100 marks each. The candidate has to qualify for the Prelims first in order to appear for the SBI Mains. SBI Clerk Mains is the most important stage of SBI Clerk Recruitment 2021.
For the SBI Clerk Post, there will be no further interview process; instead, candidates will be selected based on their success in the Mains Examination. The cumulative marks received in the SBI Clerk Mains Exam will be taken into account when planning the final merit list.
A provisional selection will be made based on a candidate's performance in the Mains Test.
For each portion of the Mains Review, there is no minimum mark requirement (Sectional Cutoff). There is an average cutoff for the SBI Clerk Mains Review. Candidates must achieve a minimum aggregate percentage point.
Applicants that are SC/ST/OBC/PWD/XS will have their average composite marks relaxed by 5%.
SBI Clerk Prelims 2021 Exam Pattern
In the SBI Clerk Prelims Test, there is a sectional time limit. Each part of the test, such as
Reasoning Ability
Numerical Ability
English Language
Each segment will have its own 20-minute time limit. In the Prelims Exam, there is no Sectional Cutoff. There are no minimum qualification points, or cutoffs, in the SBI Clerk Prelims 2021.
Given below is the question wise breakdown of the sections and their respective time limits:
| | | | |
| --- | --- | --- | --- |
| Section | No. of Question | Total Marks | Duration |
| English Language | 30 | 30 | 20 minutes |
| Numerical Ability | 35 | 35 | 20 minutes |
| Reasoning | 35 | 35 | 20 minutes |
| Total | 100 | 100 | 60 minutes |
SBI Clerk Mains Exam Pattern
2021
Similarly, a breakdown of the exam pattern of the SBI Mains 2021 is given below-
Nature of Test

Number of Questions

Maximum Marks

That can be Obtained

Sectional time limit (Time allotted for each section )

Medium of Examination

Reasoning Ability & Computer Aptitude

50

60

45 Minutes

English/Hindi

Quantitative Aptitude

50

50

45 Minutes

English/Hindi

General English

40

40

35 Minutes

English

General/ Financial Awareness

50

50

35 Minutes

English/Hindi

Total

190

200

2 Hours 40 Minutes
SBI Clerk Syllabus 2021
The conducting body determines the SBI Clerk syllabus for the prelims and mains examinations. Any candidate preparing for the SBI Clerk exam should have a detailed understanding of the SBI Clerical cadre syllabus and exam pattern.
Given below we have broken down the syllabus for the SBI CLERK EXAM 2021. 
SBI Clerk Syllabus for Prelims Examination
Reasoning Syllabus

Mathematical Ability Syllabus

English Language Skills Syllabus

Logical Reasoning

Simplification

Reading Comprehension

Alphanumeric Series

Profit & Loss

Cloze Test

Ranking/Direction/Alphabet Test

Mixtures &Alligations

Para jumbles

Data Sufficiency

Simple Interest & Compound Interest & Surds & Indices

Miscellaneous

Coded Inequalities

Work & Time

Fill in the blanks

Seating Arrangement

Time & Distance

Multiple Meaning /Error Spotting

Puzzle

Mensuration – Cylinder, Cone, Sphere

Paragraph Completion

Tabulation

Data Interpretation

Syllogism

Ratio & Proportion, Percentage

Blood Relations

Number Systems

Input-Output

Sequence & Series

Coding-Decoding

Permutation, Combination &Probability
Crack The Exam Easily and Chase Your Dream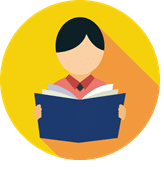 Download SBI Clerk Ultimate Study Materials to Boost Preparation
SBI Clerk Syllabus for Mains Examination
SBI Clerk Mains Syllabus 

English Language

Quantitative Aptitude

Reasoning Ability

General Awareness

Reading Comprehension

Data Interpretation

Puzzle

Current Affairs 

Synonyms and Antonyms

Data Sufficiency

Machine Input Output

Static General Awareness

Sentence Rearrangement

Profit and Loss

Syllogism

Banking and Financial Terms

Sentence Correction

Mensuration

Direction Test

Banking Abbreviations

Fillers

Simple and Compound Interest

Blood Relation

Banking Awareness

Cloze Test

Mixtures and Allegations

Coding and Decoding

Fiscal and Monetary Policy

Idioms and Phrases

Permutation and Combination

Statement and Assumptions

Important Government schemes

Vocabulary

Work, Time and Distance

Order and Ranking

Awards and Honours

Miscellaneous

Number series

Linear Arrangement

Indian Constitution
If you are willing to have the pdf format of syllabus, then click on the below button to download the latest SBI Clerk Syllabus in English and Hindi language.
Download SBI Clerk Syllabus Here
Get Other Highly Important Essentials for SBI Clerk Exam
SBI Clerk Preparation Strategy
Candidates who are interested in applying for SBI Clerk jobs can start preparing for the examination. Check out a few preparation strategies to help students ace in exams:
Know More: SBI Clerk Preparation Strategy
We have covered a detailed guide on the SBI Clerk Syllabus and Exam Pattern 2021. If you have any queries related to SBI Exam, feel free to ask us in the comment section below.
FAQ- SBI Clerk Syllabus
What is the syllabus for SBI Clerk 2021?
The SBI Clerk Syllabus for the prelims 2021 has three segments. English Language, Numerical Ability,& Reasoning
What is the total marks for SBI Clerk Prelims 2021?
The total marks for SBI Clerk Prelims is 100.
What is the total marks for SBI Clerk Mains 2021?
The total marks for SBI Clerk Mains is 200.
Is the SBI Clerk Mains exam available in Hindi and English?
Yes. The SBI Clerk Mains exam is bilingual.
Are there any descriptive sections in the SBI Clerk Exam Pattern 2021?