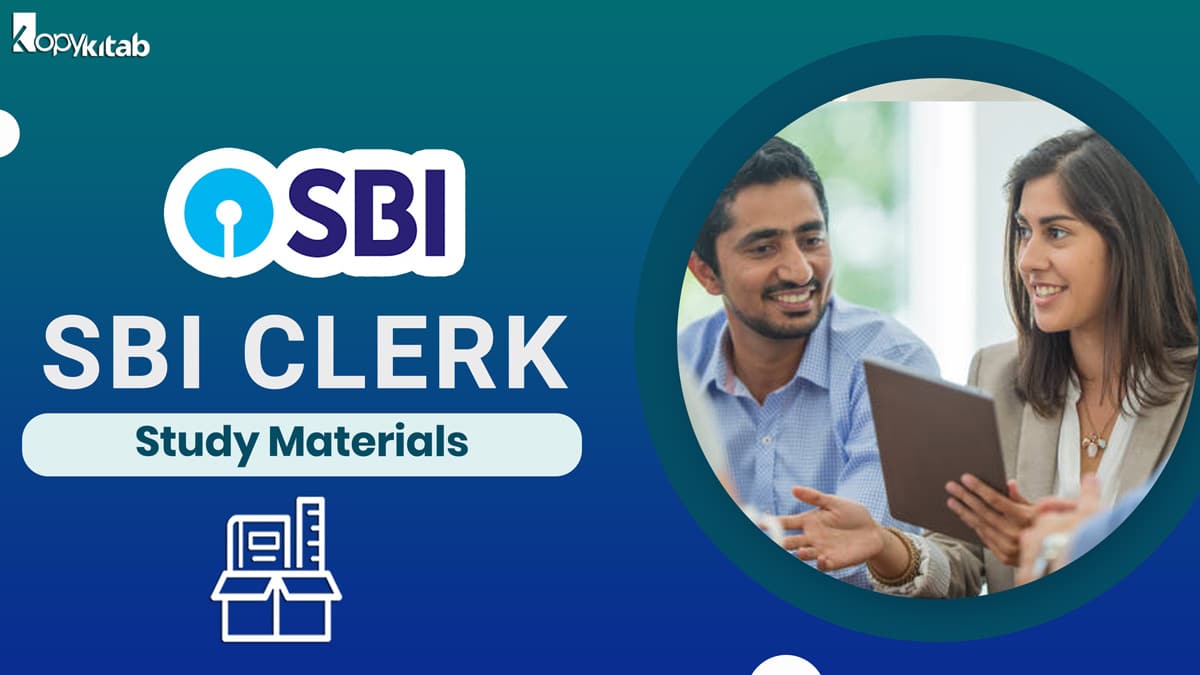 SBI Clerk Study Material 2021: The annually held SBI Clerk Examination is around the corner and candidates and aspirants are now gearing up for it. The SBI Clerk Exam is administered by the State Bank of India (SBI) to recruit candidates from its different branches in the country for the position of junior associates (customer service and sales).
Read the complete article to get a complete guide on SBI Clerk Study Materials for effective preparation.
Download Bank Clerk Online Study Guide
Latest SBI Clerk Study Materials 2021
One of the most common examinations administered by the State Bank of India is the SBI Clerk exam.
You must be experiencing difficulties in finding the appropriate SBI Clerk study materials. Sometimes you do get eyes on some textbooks but later do they realize that the textbook was not adequate. From stores to stores, you must be looking for the best study materials for the SBI Clerk Selection 2021. Though, such activity is mundane and not fruitful.
It is where KopyKitab plays a major role. We better comprehend the demand. Our SBI clerk 2021 study material pdf free download are adequate to smash the exams, and you don't have to dig around in search of more resources.
Keep reading to find more details!
Crack The Exam Easily and Chase Your Dream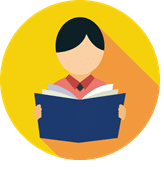 Download SBI Clerk Ultimate Study Materials to Boost Preparation
SBI Clerk Comprehensive Study Material | Download PDF
With the aid of study materials such as SBI Clerk Books, Past Year Papers, Mock Tests, and Study Guides, applicants can strengthen up their preparation and clear basic concepts for subjects of SBI Clerk Prelims Exams 2021 and Mains Exam.
Best SBI Clerk Books for Exam 2021
Before attempting the SBI exam, you should have all the important Clerk Books in order to start your preparation in a well, organized manner. It shall help in saving time at one point of contact for ease in preparation. 
However, for the SBI Clerk preparation, a bunch of books is accessible in the marketplace because of which it becomes a challenge to select the correct books for study. Don't worry! We are here to diminish your uncertainty.
We offer you the ultimate book series and competitive books and it will support applicants to understand all the topics very easily.
Exclusive SBI Clerk Previous Year Papers
It is recommended to start your preparation at least two months prior to the SBI Clerk Examination date by solving the question papers of the prior year for the IBPS Clerk, SBI Clerk Exam 2021, and other Bank Clerk exams Previous year papers. It will assist you to accelerate the speed of resolving all sections within an appropriate time frame. It also helps to achieve top marks in the exam. 
You must keep in mind that the earlier you start the better it is. 
Download SBI Clerk Previous Year Papers PDF
Hurry Up! Download the SBI Clerk Study Materials and Start Practicing Now.
SBI Clerk Study Materials | Important Direct Links
We have mentioned some exam preparation platform links below consisting of the best study guide materials that you can purchase from our website which will help to prepare well for the SBI Clerk Exams and other Clerk exam competition:
Must Read: SBI Clerk Mock Test
Applicants may be tempted to learn more and more from multiple collections of resources with the SBI Clerk Examination around the corner. Although SBI Clerk Mock Test assists them to improve their knowledge base, it may not be in line with the end target, that is, in one go to smash the SBI Exam. The usefulness of undertaking a mock test series for the SBI Clerk should not be ignored in this respect.
Benefits of using daily quizzes or online bank quiz
Here are the few benefits of solving the SBI Exam Mock Test:
Attempting a Mock Test will improve the confidence level of an applicant,
Helps in understanding of concepts in a simple way,
Gives Concept Clarity,
It helps the students to minimize their mistakes.
It will guide you to develop strategies, like how to smash and pass the SBI Clerk exam.
It is like a performance test that enables applicants to assess their preparedness level.
It will allow applicants to recognize and work on their shortcomings.
Click Here To Take SBI Clerk Mock Test Series
Important SBI Clerk Notes
Locating the appropriate study SBI clerk notes pdfcan sometimes be a challenge since many authors have several recorded notes. But not every publisher provides precise study notes, and you may waste your money by selecting the wrong choice. That's why it is very important to choose the right platform for your study notes.
Click on the link below!
Video Lectures for SBI Clerk Preparation
KopyKitab offers you the best online video classes for SBI Exam Preparation. It is a brilliant approach for the preparation of different Bank exams. You will get a sequence of online classes to rapidly and efficiently grasp complex topics using video solutions.
The strengths, such as skilled faculty, quick connectivity to live class renders it the best interactive online classroom for SBI Clerk 2021. The online tutorial gives you an all-inclusive platform for exam preparation that promises thorough coverage of the actual curriculum and multiple mock exams.
Start preparing and ramp up your preparation with India's top professors.
Click Here To Access SBI Clerk Video Lectures
Benefits of using SBI Clerk Study Materials
Check out the benefits of using Clerk study materials:
Best in quality and quantity.
Covers the full syllabus, difficult questions, and question pattern.
Numerous numbers of Mock Test series
Increase Motivation
Get all the concepts in the easiest terminology
The study material is systematically organized into smaller concepts.
Get Other Highly Important Essentials for SBI Clerk Exam
SBI Clerk Admit Card
The Admit Card for the SBI Clerk Exam is expected to be issued 10 to 15 days before the exam date. i.e. in the last week of May 2021. For the preliminary examinations and Mains examinations, SBI Clerk will issue card 2021 separately online. 
To know more details about SBI Clerk Admit Card: CLICK HERE
We have covered a detailed guide on the SBI Clerk Study Materials. If you have any queries related to SBI Exam, feel free to ask us in the comment section below.
FAQ- SBI Clerk Study Materials
Does practicing the Mock Test mandatory before giving the SBI Clerk Exam 2021?
Yes, practicing the Mock Test is not a part of the syllabus, but it is mandatory before giving the SBI Clerk Exam 2021 to ensure that you are able to clear the exam with peace of mind and thorough practice.
Can the online SBI Clerk Mock Test Series be accessed via mobile phones?
Yes, the SBI Clerk Mock Test Series that you will find online can be easily accessed via mobile phones. 
Do you provide any SBI Clerk Study Materials like Mock Tests, Books online?
Yes. We have mentioned some links above, you can directly purchase the SBI Clerk study materials at the comfort of your home.
Do the SBI Clerk Test Series and the other clerk Study Materials provided by you follow the questions based on real exam patterns?
Yes, every Mock Test series you will come across on our website strictly follows the up-to-date and the latest SBI Clerk exam patterns to give the candidates the best experience while their preparations.
How often is the SBI Clerk Exam conducted?
The SBI Clerk Exam is conducted once every year, the date is not fixed.
In what languages, are the Test Series available online and offline?
The SBI Clerk Test Series is available in two languages i.e., "English" and "Hindi" both in the online mode and the offline mode.
How can I pay for the SBI Clerk Study Materials?
You can select any of the below transaction methods to pay for the SBI Clerk Study Materials:
Debit Card
Credit Card
Net Banking
Wallets
Paytm
UPI ID
Google Pay