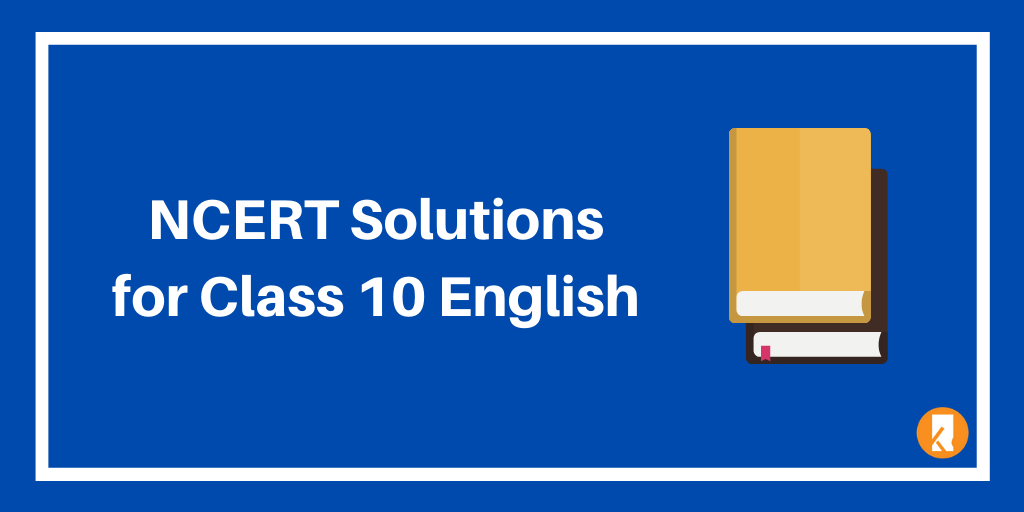 NCERT Solutions for Class 10 English: Are you preparing for the Class 10 English Exams? Have you completed all the chapter-wise questions?
Don't worry! Luckily, we have got you covered. Here, you will get the complete guide on NCERT Solutions for Class 10 English. You can easily download the NCERT Solutions for Class 10 English PDFs.
Basic Introduction
As you all know, NCERT is an autonomous organization that sets the standards and publish study materials for CBSE students. They have also brought up Class 10 English NCERT Solutions for all the CBSE Class 10 students to revise and practice their modules with ease.
These days students have a lot of opportunities to study their subject. You do not need to go find your seniors and ask for their old question papers or you do not even have to check the school library for it.
Everything is available online and the students can easily start solving sample exam papers to gain confidence in themselves. 
CBSE NCERT Solutions for Class 10 English
NCERT Solutions for Class 10 English comes in PDF format. You will be able to find the links to that PDF format here. All the sections that come in the exam paper are available in the PDF.
Students will be able to enhance their potential in creating a meaningful passage or to find answers from the given passage. In this CBSE NCERT Solutions for Class 10 English  PDF, there will be three different sections.
One section for Oral Comprehension Check, another for thinking about the text, and the last section for Thinking about the language. The first section is generally to identify the verbal communication skill of a student.
Whereas the following two is to examine a student's proficiency in understanding the content and vocabulary. 
NCERT Solutions For Class 10 English:
First Flight Solutions
Footprints without Feet Solutions
Crack The Exam Easily and Chase Your Dream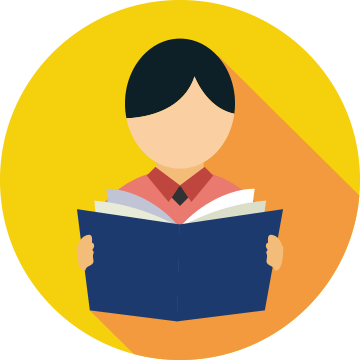 NCERT Solutions for Class 10 English Chapter Wise
Below are the chapters of CBSE Class 10 English and you will be able to see the solutions for each chapter if you looking forward to practicing chapter-wise.
CBSE NCERT Solutions for Class 10 English 
First Flight Poems
NCERT Class 10 English Footprints without Feet Solutions 
NCERT Solutions For Class 10 English First Flight Chapter-wise 
Here you will find the chapter-wise summary from NCERT solutions For Class 10 English First Flight.
Chapter 1 – A Letter to God
This story is about a poor and honest farmer, Lencho, whose crops were destroyed in the hailstorm. He was extremely upset because of the same and he wrote a letter to God asking to give him some money.
Fortunately, the postman saw his letter and he decided to help this poor farmer. He collected some money and kept inside an envelope and it was handed over to Lencho when he came to the post office. This story, written by G.L Fuentes is all about having faith in yourself.
Chapter 2 – Nelson Mandela – Long Walk to Freedom
As the name says, yes, this story is all about the black president of South Africa, Nelson Mandela. This story will take you to the inaugural function and speeches of the newly elected president and later, it will take you to the 20th centuries when the whites became supreme and the lives of the blacks went terrible. You will be able to understand the struggle Nelson Mandela had gone through to fight for his rights.
Chapter 3 – Two Stories About Flying
This interesting story was written by two authors – Liam O Flaherty, who wrote about a seagull who was afraid of flying, and Fredrick Forsyth who wrote about a pilot who got stuck in the clouds.
Both the stories show how courageously both the seagull and the pilot took control, gained confidence, and did their best to fly.
Chapter 4 – From the Diary of Anne Frank
This chapter talks about the diary of Anne. She was feeling lonely at times and she needed a good friend to whom she can open up and share everything.
Her friends and family were all around, but still, she needs a friend and thus she decides to write a diary and call it kitty. She writes about her family, friends, and even about her math professor who asks her to write essays on bizarre topics as punishments
Chapter 5 – The Hundred Dresses – 1
The hundred dresses – 1 talk about a poor girl, Wanda Patronski, who went to an American School wearing the same faded blue dress every day even though she claims to have a hundred dresses.
She is very quiet and she was judged by her classmates in many ways and also teases her at school.
Chapter 6 – The Hundred Dresses – 2
This chapter begins by receiving a letter from Wanda's father to the teacher about them moving to a big city where Wanda will never be teased or judged because of her appearance or name.
The whole class understood their mistake for being rude when they all came to know about the letter. Wanda's classmates Maddie and Peggy felt bad for their behavior and went to Wanda's residence.
But Wanda and her family already moved out. On a Christmas day, the teacher received another letter and it was from Wanda mentioning that she got new dresses and her old dress should be gifted to Maddie and Peggy.
Chapter 7 – Glimpses of India
Glimpses of India come in three sections which are – A baker from Goa, Coffee from Coorg, and Tea from Assam. All three were written by three different authors.
A baker from Goa, written by Lucie Rodrigues is a pen-portrait depicting the life of a baker in Goa. The second one about Coorg was written by Lokesh Abrol talks about the coffee town and its rainforest and spices.
The third story describes the life of a youngster from Assam named Pranjol, written by Arup Kumar Dalla. His father is a manager of a tea estate in Assam and Pranjol invites his friend Rajvir and gave the information about tea gardens.
Chapter 8 – Mijbil the Otter
As the name says, yes this is a story of the author who loved his pet dog a lot. But on the death of his dog, Jonnie was upset and it was difficult for him to keep another dog again.
While his journey to Southern Iraq, he thought of having an otter as a pet. To get an otter, he went to Basra and there was Mijbil. Read this chapter to know how he brought Mijbil to his place and see if Mijbil was comfortable with Jonnie.
Chapter 9 – Madam Rides the Bus
This is a unique and heart-touching story in which an 8 years old girl, Valli, went for a bus ride to the world outside her village.
She tried to understand the mystery of life and death at a very small age. Life outside her village was charming to her and she decided to go to the city all by herself without her family knowing.
Chapter 10 – The Sermon at Benares
This chapter will take you to the story of Gautama Buddha, written by Bretty Renshaw. After reading this story, students will be able to find why Gautama Buddha gave up everything behind and how he attained enlightenment.
Long seven years he wandered and then sat under the peepal tree at Bodhgaya and achieved salvation. The sermon at Benares describes how a person can attain peace of mind.
Chapter 11 – The Proposal
Written by a Russian short-story writer, Anton Chekhov, this chapter is about a marriage proposal between two wealthy families.
Ivan Lomov comes and asks neighbor Stepan Chubukov's daughter Natalya's hands. As they were quarrelsome people, fights occur between the discussions and you will see what happens to the marriage proposal amidst their fight.
NCERT Solutions For Class 10 English Footprints without Feet Solutions 
Here you will find the solutions for Class 10 English Footprints Without Feet.
 Chapter 1 – A Triumph of Surgery
You will find the story about a cute pet named Tricki. It had a lot of weight which made him lazy. Mrs. Pumphery, the owner of Tricki, had taken the god to the hospital.
The doctor was shocked to see such a fat dog. The doctor had kept the dog in a hospital and gave healthy food at fixed intervals. After a few days, the changes were visible because the dog had lost lots of weight. When Mrs. Pumphery thanked the doctor for his deed. It comprises 12 questions in total. 
Chapter 2 – The Thief's Story
The story is written by Ruskin Bond. Here you will find the story of a thief named Hari with the skill to make friends easily. Anil was a writer. He met Hari at the wrestling match. Anil trusted him completely, and both started living together. 
Chapter 3 – The Midnight Visitor
In this lesson, you will know the story of Ausable, a secret agent. He was expecting to get a very important report. When Fowler and Ausable visited a room, Fowler got frightened after seeing a tall and thin man with a pistol in his hand. The man was another agent named Max.
He started threatening Ausable and wanted that secret report. In this, you will know all about the situation handled by Ausable and fooled Max in the name of an imaginary balcony that didn't even exist.
Chapter 4 – A Question of Trust
Here you will know the story of a thief named Horace Danby who made locks with his two helpers. He robbed a safe every year. When he reached the house of Shotover Grange to rob, the young lady caught him.
She gave him a condition that she won't tell the police about him, but he had to bring her jewels from the bank's safe. After two days, Horace was arrested for the jewel robbery. It comprises ten questions.
Chapter 5 – Footprints without Feet
In this chapter, you will find the story of an eccentric scientist, Griffin. He discovered a rare drug to make a naked man invisible.
He planned to take revenge on his landlord. One day, he set his landlord's house on fire and drank his drug, and became invisible. A total of 7 questions are given in this chapter. 
Chapter 6 – The Making of a Scientist
Here you can read the story about the scientist named Richard Ebright who had received the Searle Scholar award and Schering Plough award for his contribution toward the biochemistry and molecular biology field.
He had a fascination with butterflies. So he used to collect butterflies to know about them completely. This chapter involves seven questions.
Chapter 7 – The Necklace
Here you can read the story of Matilda. She was born to a low-class family and married to Monsieur Loisel, a clerk. She had a beautiful dress to wear but no jewelry to attend the invitation from a grand party. So she borrowed a necklace from her friend.
She was happy because of looking gorgeous and classy. She danced and enjoyed the party with great interest. After returning home, she noticed that the necklace was missing. You can read more about the circumstances after missing the neckless and her situation. This chapter covers eight questions.
Chapter 8 – The Hack Driver
Here you will read the story about a young lawyer. He was made to serve summons instead of practicing law in the court. One day, he went to a village to serve to summon Oliver Lutkins.
He was taken by a friendly Hack driver around the village in search of Lutkins. The driver told the lawyer how hard to catch Lutkins.
Chapter 9 – Bholi
Here you will find the story about a girl named Sulekha. But everyone was used to call her Bholi. She had a problem with speech disorder involving frequent problems with the normal fluency and flow of speech.
So everyone made fun of her. She got neglected at home from her childhood because of her nature. The school teacher of Bholi noticed her deeply and took a special interest in her. His deeds had helped Bholi in gaining some confidence.
Chapter 10 – The Book that Saved the Earth
Here in the last chapter of the book, you will read a play on the Saved the Earth is full of imagination. Here you will find several different characteristics, namely Think – Tank, Noodle, Oop, Omega, etc.
Students will get to read the play based on the 25th century. Here you will find how the book of nursery rhymes of English can save the whole planet successfully. The play is beautifully written by Claire Boiko.
 I hope you had a good understanding of the various chapters in CBSE Class 10 English subject. Apart from all these, if you are looking for Class 10 English shady plot NCERT Solution, you can find that here. NCERT Solutions for CBSE Class 10 English will surely create a lot of self-assurance and you will face your exam without any fear.
Why NCERT Solutions and Benefits of NCERT Solutions
All the CBSE Class 10 students must go through the CBSE Class 10 English Literature NCERT Solutions. As it is definitely going to help the students during exams and after completion of their exams too.
Students can also find CBSE Class 10 English Ozymandias NCERT Solutions online. As simply appearing on the class tests and doing revision once or twice will not give you enough content and confidence to be the best in your exam.
But if you have solved many sample papers, then it is sure to boost your assurance level. Some of the major benefits of CBSE Class X English NCERT Solutions are as follows:
Enhance your confidence
Easiness in understanding the questions
Understanding the pattern of questions quickly
Time management
Understand the important portions
Highly Effective Study Materials for CBSE Class 10 English 
The solutions will help you to boost your exam preparation for the CBSE Class 10 English.
Click on the link NOW to get access to other study materials related to the 10th English. 
10th English Sample Papers
10th English Previous year Papers
10th English Worksheets
10th English Question Bank
Class 10 English Oswaal Sample Papers
10th English Notes
10th English Grammar
CBSE Class 10 English NCERT Solution can give you numerous benefits if you are using it in the right way to unleash its full potential. The best thing which you will realize is after going through the solutions from time to time, how confident and calm you will be during the examination.
All you need to do is practice again and again till you understand each and every aspect of a certain subject or chapter. We hope this article on NCERT Solutions for Class 10 English has helped you out.