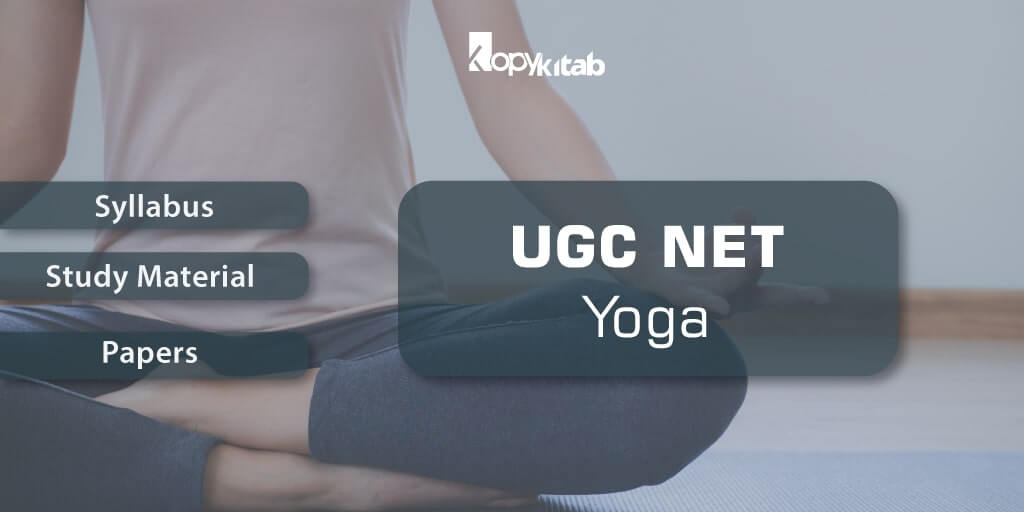 UGC NET Yoga: Yoga has become the most renowned physical activities that have gained a boom all over the world.
Peoples have started gaining interest in yoga and this has increased the scope for better yoga instructors. If you have any plan to become a better yoga instructor then this article will help you with all the information that one will need to achieve the target.
UGC NET Yoga Exam 2020
Clearing the UGC NET yoga examination is the perfect step toward a successful career in the field of yoga research and teaching. UGC NET yoga examination will require proper training and practice if one is willing to score better marks.
UGC NET Yoga Syllabus 2019-2020
It is important to understand the syllabus for any subject before preparing for the examination and it is the same for UGC NET yoga. The selection of UGC NET yoga books will depend on the syllabus and the content you may need to learn.
To ease out your preparations, we brought a list of Important topics that you must cover up to gain a high score in the UGC NET Yoga Exam.
Foundations of Yoga: History, Evolution, and Schools of Yoga's.
Basic Yoga Texts: Principles Upanishads Bhagwat Gita, Yoga Vasishtha
Patanjali Yoga Sutra
Hatha Yoga Sutra
Allied Sciences: Anatomy and Physiology, Diet and Nutrition, General Psychology, and Counseling.
Yoga and Health
Therapeutic Yoga
Applications of Yoga
Practical Yoga: Asana, Pranayama, Dharna Dhyana, Bandha, Mudra & Shatkriya
Methods of Teaching Yoga.
Here you can check the latest UGC NET Yoga Syllabus
UGC NET Exam Pattern for Yoga
To crack the UGC NET Exam in Yoga, many aspirants take the wrong step by directly starting the exam preparations. It is very important to get an adequate amount of knowledge about the exam and then, plan up the further strategies.
We've brought the complete exam pattern so that you can set your target score based on the no. of questions and time duration.
Check out the table given below!
Paper
Marks
Number of Questions
Duration
I
100
50 Questions all are Compulsory

3 Hours

II
200
100 Question all are Compulsory
Paper-1 will cover 50 objective type questions carrying 100 marks.
Paper-2 will cover 100 objective type questions (multiple-choice, matching type, Assertion-reason, Statement Conclusion Questions) carrying 200 Marks.
Paper 1 & Paper 2 are conducted in a single three-hour duration.
You all might be eager to start your preparations for NET Exam now. Go through the information given below to mark up the topics & subtopics for exam preparations.
UGC NET yoga Question Paper
contains are mainly 2 types of papers where paper 1 contains 50 objective type questions carrying 100 marks and paper 2 will have 100 objective type questions that carry 200 marks. All the topics are important and questions from any chapter can be asked in the exam.
Marking Scheme
Paper

Marks

Number of Questions

Duration

I

100

50 Questions all are Compulsory

3 Hours

II

200

100 Question all are Compulsory
UGC NET Yoga Study Material 2019-2020

The selection of the UGC NET Yoga books is based on the subject that you may have selected for paper 2. The study material will provide you the complete details about the timeline required to complete the whole syllabus based on the topics mentioned in the syllabus.
Apart from UGC NET yoga books, there are other sources like the UGC NET YouTube videos that can be considered while preparing for the examination.
UGC NET yoga Previous question paper 2019
Here is a UGC NET Yoga PDF where you will come across previous year question paper.
Solved UGC NET Yoga Question Paper 2019
One won't require UGC NET yoga coaching classes if they have gained the confidence to appear for the examination by preparing sample papers that are available in the market.
Choose the right UGC NET Yoga Books for Your Reference
UGC NET yoga syllabus in Hindi is also available for the aspirants who are basically from other medium and needs to clear the examination. With sheer dedication and proper selection of UGC NET books for yoga, clearing the exam will be a piece of cake for them.
Appear for UGC NET Yoga Mock test
UGC NET yoga Mock Test will definitely provide you the required knowledge to clear the examination but appearing for the mock test will provide you the time estimation to complete the paper on time.
Other Important Subjects for UGC NET Exam
You should have enough study materials to boost your exam preparation for the NTA UGC NET exam.
Click on the link to access other Subjects related to the UGC NET exam.