IES Electrical Engineering: UPSC conducts the Engineering Services Exams to recruit candidates for Electrical Engineering positions for the various department working under the Government of India. ESE Electrical Engineering Syllabus is very vast and to cover this entire syllabus, demands a minimum one-year period.
Instead of plain reading, UPSC always gives importance to conceptual understanding and has good command over your Electrical Engineering basics. Once you have a strong grip on fundamentals then it will be easier for you in solving prelims and writing answers in the Mains IES 2021 Exam.
In this article, we are covering everything related to IES Electrical Engineering 2021 Exam.
IES Electrical Engineering 2021
UPSC conducts the ESE Electrical Exams to recruit candidates for Electrical Engineering positions for the various department working under the Government of India. Along with Electrical, UPSC conducts the exam for the IES Selection of the other three Engineering Branches.
There are a total of 3 rounds and you have to clear all the rounds to secure a place in this exam.
These are,
IES/ESE Prelims
IES/ESE Mains
IES/ESE Personal Interview ( Personality test)
Before starting the complete guide of the IES Exam for Electrical Engineering, you should check the key points about the exam from the table given below:
| | |
| --- | --- |
| Exam | Engineering Services Examination (ESE) Electrical |
| Conducted by | Union Public Service Commission (UPSC) |
| Exam level | National |
| Frequency | Once in a year |
| Educational qualifications | Electrical Engineering |
| EEE Age limit | 21-30 years |
| EEE Selection process | Preliminary, Main Exam & Interview |
| EEE Preliminary exam | Objective-type |
| EEE Mains exam | Conventional |
| Admit card availability | 3 weeks before the exam |
| Withdrawal of application | Yes |
| Application fee | Rs 200 |
| Official website | www.upsc.gov.in |
Latest IES Electrical Engineering Syllabus
You should know that there are four papers for IES Electrical Engineering Exam i.e., two objective and two subjective. You should have an Electrical Engineering Degree to apply for the exam.
Here you will get the detailed UPSC ESE Syllabus for Electrical Engineering along with section-wise marks distribution.
The IES Electrical Engineering syllabus covers the following major topics,
Paper I
Engineering Mathematics
Electrical Materials
Electric Circuits and Fields
Electrical and Electronic Measurements
Computer Fundamentals
Basic Electronics Engineering
Electronics & Telecommunication Engineering Syllabus
Paper-II
Analog and Digital Electronics
Systems and Signal Processing
Control Systems
Electrical Machines
Power Systems
Power Electronics and Drives
Exclusive IES Electrical Engineering Books PDF
To score the better Marks in the Electrical Engineering Exam, you should have the right IES Books. You cannot take any random book while selecting the book. Make sure that it has covered the latest ESE Electrical Engineering Syllabus.
For that, you must have ESE Electrical Engineering Reference books with other study materials.
Crack The Exam Easily and Chase Your Dream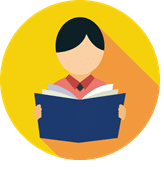 Download UPSC IES Ultimate Study Materials to Boost Preparation
Download IES Electrical Engineering Previous Year Papers PDF
Previous exam papers are also one of the good study materials to prepare for the IES Electrical Engineering exam. You must solve the ESE Previous year papers before the Electrical exam. 
By solving the papers in a certain time as the real exam, you can know your current preparation level and identify the conceptual weaknesses. You can easily cover those before the ESE 2021 exam.
Also Read:
Must-Know UPSC IES Electrical Engineering Revision Notes
You should have Electrical Engineering Revision Notes. It will help you to revise all topics in an easier way. The experts have created the notes by analyzing previous years of question papers and syllabus in mind. 
Departments Allocation via ESE Electrical Exam
Here you can check the list of organizations recruited via the ESE Electrical Exam Result.
Assistant Naval Store Officer Grade-I in Indian Navy
Assistant Executive Engineer in Corps of EME, Ministry of Defence
Central Mechanical & Electrical Engineering Service (Electrical Post)
Central Power Engineering Service (Electrical Post)
Indian Railway Service of Electrical Engineers
Indian Railway Stores Service
Indian Defence Service of Engineers(Electrical Posts)
Indian Ordnance Factories Services
Indian Supply Service Group A (Electrical Posts)
Indian Naval Armament Service
Get Other Highly Important Essentials for UPSC IES Exam
Must-Read IES 2021 Exam Pattern for All the Branches
IES Exam Pattern for the year 2021 is designed to be tough for all the branches, as thousands of aspirants compete for the few available positions and the board wishes to pick out the best of the best.
Therefore, before registering, you must check the IES Exam Pattern to know the important topics that will be covered in the Prelims and Mains Exam so as to prepare accordingly.
We have covered the detailed guide on IES Electrical Engineering Branch. If you have any queries related to UPSC, feel free to ask us in the comment section below.
FAQs on IES Electrical Engineering
Can I download the IES Syllabus for EEE from here?
Yes, you can find the download link from the above link.
Is the IES Study Material for Electrical Engineering as per the current exam pattern?
Yes, the IES Study Material for Electrical Engineering is as per the current exam pattern
Will, it cost anything to download the IES Exam Electrical Engineering-Paper-I Engineering Mathematics?
You can download it for free.