IES Preparation Tips 2021: IES exam is a highly competitive exam to crack for engineering candidates. There is no direct way to pass the IES 2021; as it takes time and huge effort. The IES/ESE Selection process is lengthy and requires a variety of steps.  
Due to the high level of competition and the complexity of the questions, passing the ESE exam is becoming more difficult with each passing year. Thus, before starting your ESE 2021 preparation, read the complete article to get the ultimate IES Preparation Tips to crack the exam.
IES Preparation Tips 2021 | How To Prepare For ESE 2021 Exam?
This exam is conducted by UPSC or Union Public Service Commission and the main purpose of conducting this exam is to recruit engineers in various government departments. You already know that preparing for the Indian Engineering Services (IES) 2021 exam is not an easy task but not a tougher one too. With a proper study plan and essential materials, any student can crack the IES/ESE Exam.
You should start your preparation as soon as possible to complete the vast IES 2021 syllabus. You can speed up your preparation for the IES 2021 Exam with the right IES Books PDF.
We are providing the complete guide below to enhance your ESE 2021 Exam preparation. 
1- Start Preparation Early
The very first IES Preparation tips are to start your preparation as early as possible to build a depth base and revise the complete IES 2021 syllabus properly before the exam.
Many students tend to neglect their studies in the early stages, and they will lose the chance to build the depth concept in the subjects and score good marks.
Students think they have a lot of time and start studying when the exams are nearby. Well, this is now the right way to prepare.
2- Know the Latest Syllabus and Exam Pattern
The very next IES Preparation Tips is that you should know the latest IES 2021 Syllabus and Exam Pattern to prepare properly for the CBSE board exam.
You can easily analyze topic chapters with better latest marking Schemes. We would like to suggest that you accomplish high-scoring chapters first.
You should make a list of topics that you are aware of, feel easy, and tough topics separately. In your study plan, make sure you give more time to tough topics and less time to topics you feel easier.
3- Keep Handy IES 2021 Study Materials
After knowing the latest syllabus and paper pattern, the next IES Preparation tips is that you should have enough study materials to prepare for the IES Exam correctly. 
To prepare for any exam correctly, you must have the right study materials with the latest syllabus and exam patterns. You should know that Good quality study materials play a great role to accomplish your IES preparation. So you can score a better mark on the exam.
You can easily find the IES books and other study materials by clicking the link given below.
4- Make A Study Timetable
After purchasing and collecting the complete study materials, you should create a solid timetable. Here you should priorities the topics with more weightage and easier first, and others are in the latter.
You should set a specific time based on the subject and try to complete it. Make your study plan such a way that you must not feel it is hectic. You should provide proper after continuous study of 1 or 2 hours based on your own capacity. So you can avoid fatigue while studying.
5- Be Specific
The most important IES Preparation tips are that in your study plan, make sure you are specific. For example, if you are going to do preparation for Fluid Mechanics, you should focus on a particular topic in Fluid Mechanics only at that time.
Do not make your study plan for the IES 2021 Exam. Make it easier and make sure you can complete it as per the set target.
Also Read:
6- Break into Achievable Target
You already know the IES syllabus is vast, you cannot complete it at one go. The next important IES Preparation tips are that allow equal time and complete the portions.
Set a target for yourself either daily or weekly and achieve it. Apart from your school portions, you can study a little extra if you have more time.
7- Practice Topic-Wise More Problems
You should try to solve problems in the first attempt after completion of a topic. Try to solve more exercise questions. If you are facing any kind of difficulties while solving the question, then you should refer to the study materials.
Crack The Exam Easily and Chase Your Dream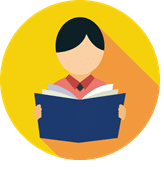 Download UPSC IES Ultimate Study Materials to Boost Preparation
8- Give time for Breaks
You should take proper breaks between study periods. Without the proper break, your mind will feel fatigued, and your efficiency of the study will go down.
After taking 10-15 minutes to break every hour or 2 hours after completion of studying will help you make yourself refresh and relax.
9- Make More Flexible
You should remember that the study plan may not be fixed as the same for the whole year for IES preparation. You can change the plan after your improvement in speed and managing time.
So, it is advised to use a pencil while preparing IES Preparation tips for the Prelims & Mains 2021 Exam. Change it when you think this is not enough.
As you need to classes in school, you hardly get 5-6 hours after school. So plan it wisely. Do not make it messy. Make a clean and achievable target study plan for ESE Exam 2021.
10- Stay Calm And Relaxed
You should stay calm and relax every day. For that, you should do basic exercises and meditation daily. Overthinking, stress, worry, are the culprit to prevent you from preparing better for IES 2021 Exam.
11- Stay Focussed and Say No to distractions
While you are studying for the IES 2021 Exam, you should cut yourself from the source of distractions like smartphones, Social Media, and all.
If it is adding value to your study like any curriculum-related video from YouTube, then you should watch it. But make sure that you have set a particular time for that.
If you stay away from distractions, it will easy for you to concentrate properly on the study. You should stay focus as much as possible. So you can easily get rid of the source of distractions.
12- Eat Hygenic and Stay Healthy
You should eat Hygenic food and avoid outsider food. Because a healthy body and a healthy mind is the key to success in any field, whether it is as exam preparation or any competition perpetration. You should take proper food and enough sleep. Otherwise, you may get sick before the main exam or the duration of the main exam.
13- Boost Your Speed & Learn Time Management
By studying correct IES study materials and solving many questions from sample papers and previous year papers, you will learn time management. It will be very helpful IES Preparation tips while solving the questions in the real exam.
By solving a variety of questions, you will become more familiar with any type of question. So you can boost your problem-solving speed easily.
Get Other Highly Important Essentials for UPSC IES Exam
We have covered the detailed guide on IES Preparation tips 2021. If you have any queries related to UPSC, feel free to ask us in the comment section below.
FAQ- IES Preparation Tips
1. When is the ideal time to start IES Preparation?
Ideally, a candidate must plan and start their IES Preparation anywhere between 10 to 12 months prior to the UPSC IES Examination.
2. Can I clear the IES 2021 Prelims Exam in preparation for two months?
As per IES Preparation tips, it will be difficult to clear the IES 2021 Prelims Exam in preparation for two months. You need to start your Prelims preparation at least 6 months before the exam.
3. Is it possible to pass ESE Prelims 2021 without practicing mock tests?
No. With the help of the Mock Test, you will get an idea of the actual ESE Prelims 2021 Exam, and as per IES Preparation tips, it will also help you to identify your weakest area and strong area.
4. How many Mock tests are recommended to practice on a daily basis for clearing the UPSC IES exam?
You need to solve a minimum of three Mock tests daily for UPSC IES 2021 Exam to increase his clarity on those subjects.
5. What are the very first and important IES Preparation tips?
The very first and important IES Preparation tips are to go through the latest IES Syllabus and Exam Pattern.
6. Is practicing the previous year's paper the required tips for ESE 2021 Exam?
Yes. Practicing previous year paper is the compulsory and important IES Preparation tips.
7. What are the complete tips to crack IES 2021 Exam in one go?
Go through the above article for the complete tips to crack IES 2021 Exam in one go.