CBSE Class 11 Chemistry NCERT Solutions: A new journey has already started and this time it is Class 11 CBSE. How will you face this new challenge? Opting for Science Stream is a tough choice to make if we consider the subjects which fall under it. Chemistry is one of those subjects which requires a tremendous amount of effort as well as patience.
It deals with composition, structure, properties, and transformation of matter. If you are planning to build a career on it then you need to focus on the key areas. One of the important things you must focus on is CBSE Class 11 Chemistry NCERT Solutions. If you manage to build a solid base you will be able to prepare for your Class 12 Board exam in better way. When you score good marks in your board exam you will be able to study in a college of your choice.
CBSE Class 11 Chemistry NCERT Solutions
Referring to CBSE Class 11 Chemistry NCERT Solutions PDF is believed to be the starting point in terms of preparation. The experts prepare the solutions after hours of hard work and these solutions are structured on the basis of the new CBSE pattern. You will get the answers of all kinds of questions in the NCERT Chemistry Solutions.
The solutions have been presented in a way which will be easy to digest. There will be clarity in terms of presentation and this is something which you cannot afford to miss. In this blog we will be talking about the important aspects of Solutions NCERT Chemistry which includes the benefits along with the contents of the solutions. Read all the sections carefully.
Download Chapter-wise CBSE 11th Chemistry NCERT Solutions PDFs
There are a total of 14 chapters which come under the Chemistry syllabus. The solutions consist of the various concepts along with the techniques in relation to Class 11 Chemistry. Some of the difficult topics have been shaped to serve your interest. You will come across all possible answers over there and your task of completing the syllabus will seem like a cup of tea. Every single topic has been taken care of and if you go through with an attentive mind you will understand the need to purchase the solutions.
Download Chapter-wise CBSE 11th Chemistry NCERT Solutions PDFs from below –
Chapter 1: Some Basic Concepts of Chemistry
Chapter 2: Structure of Atom
Chapter 3: Classification of Elements and Periodicity in Properties
Chapter 4: Chemical Bonding and Molecular Structure
Chapter 5: States of Matter
Chapter 6: Thermodynamics
Chapter 7: Equilibrium
Chapter 8: Redox Reactions
Chapter 9: Hydrogen
Chapter 10: The s-Block Elements
Chapter 11: The p-Block Elements
Chapter 12: Organic Chemistry – Some Basic Principles & Techniques
Chapter 13: Hydrocarbons
Chapter 14: Environmental Chemistry
Download CBSE 11th Chemistry NCERT Solutions
Secure Higher Grades and Chase Your Dream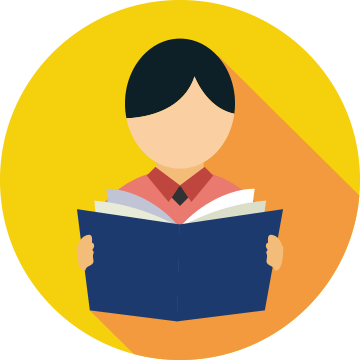 Important Links Related To CBSE Class 11 Chemistry
Here you can check the important links related to 11th Chemistry.
Advantages of following NCERT Solutions for Class 11 Chemistry
There are different kinds of benefits for referring to the NCERT solutions and now we will try to throw a light on those benefits. After completing the syllabus you can sit with the solutions.
All your doubts or confusions related to Chemistry Class 11 will be cleared when you concentrate on the topics along with the illustrations.
You will be able to structure your study materials effectively when you follow the contents of the NCERT solutions on a regular basis.
You can finish your homework and other work easily by going through the answers of the solutions.
You will be able to overcome all the barriers with full confidence if you make a note of the solutions which have been presented by the experts.
You will be able to come up with new methods to modify your preparation and that is the reason why you need NCERT solutions for Chemistry.
Understanding the basics becomes easier after you cover the important topics from the Chemistry 11 Solutions.
We have covered all the details about CBSE Class11 Chemistry NCERT Solutions here. Feel free to ask any questions in the comment section below..