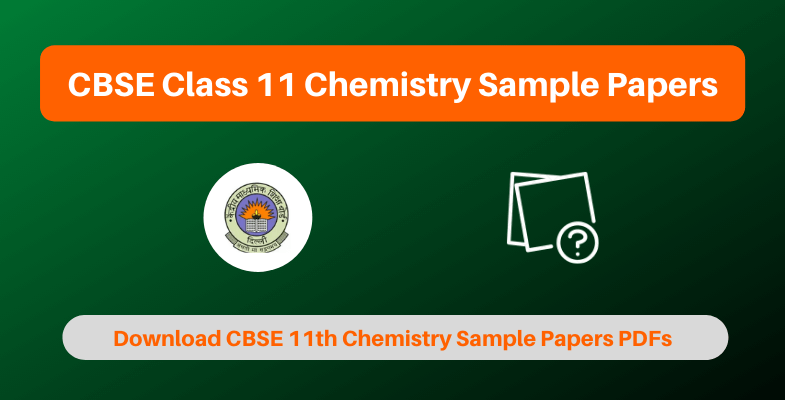 It is the beginning of another academic year and a lot depends on the way you shape your methods of preparation. You will often come across various kinds of suggestions which have been provided by the experts in relation to methods of preparation but solving CBSE Class 11 Chemistry Sample Papers still remains the best method. 
That is our topic of discussion and in this blog, we will try to focus on the essential aspects of solving sample papers and while doing this we will talk about its benefits. We have also provided the exam pattern for your convenience and all you need to do is read with a focused mind. Read all the parts carefully.
CBSE Class 11 Chemistry Sample Papers
Chemistry is a subject that concentrates on the composition, structure, properties, and transformation of matter. You can score good marks in Chemistry Class 11 if you follow some of our guidelines like solving papers. When you start answering questions from sample papers you will automatically reach a new height and you will be way ahead in terms of preparation. You will be able to understand the lectures which will be delivered in Class 12 in a better way.
If you can manage to collect CBSE Class 11 Chemistry Sample Papers With Solutions then it will be easier for you to make comparisons while solving papers. You can know about the Question types for latest CBSE 11th Chemistry Syllabus. Your professors can also help you with the solutions and you must contact them if you are not getting a response from them. They are always there to guide you.
Here you can download CBSE 11th Chemistry Sample Question Papers
Download CBSE 11th Chemistry Sample Question Papers
Secure Higher Grades and Chase Your Dream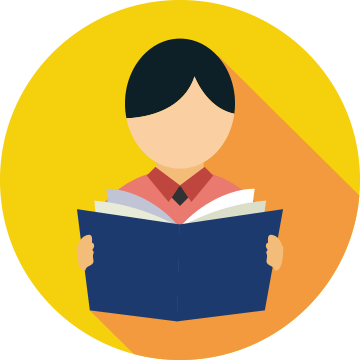 What are the advantages of solving 11th  Chemistry sample papers? 
When you solve questions from sample papers you get a clear picture of the topics which are important for your final exam. You will be in a position to collect useful information regarding the duration and distribution of marks after you attempt different kinds of questions. 
Often there are some modifications in the exam pattern and the best way to monitor the little changes is by referring to sample papers. Keep an eye on the solutions apart from sample papers. The more you verify your answers the better it will be for your performance and for this reason you must do it religiously. When you prepare from all angles your level of confidence gets a boost. 
We have already talked about the importance of solving sample papers and now we will throw a light on the benefits of solving papers. 
Read the points –
You will have an idea of the weightage and marking schemes when you analyze sample test papers for Class 11 Chemistry.
You will be able to manage time with ease after practicing sample papers on a consistent basis.
Assessing your performances becomes easier after answering back to back questions from sample papers.
It is absolutely necessary to understand the importance of various topics before appearing for the final exam. You will be in a commendable position when you make a note of all the probable questions.
Structuring study materials becomes interesting when you give attention to all kinds of questions from the sample papers.
You will be ready to answer all kinds of questions when you appear for your final exam.
You get enough time to identify and rectify the mistakes that you are making while solving sample papers.
You will be able to channelize the methods of preparation when you make an effort to answer questions from sample test papers.
Other Important Links Related to CBSE 11th Chemistry
Here you can check links to various study materials related to the 11th Chemistry
Check the Class 11 Chemistry Exam Pattern Before Solving Sample Papers
Apart from referring to sample test papers, you need to go through to CBSE exam pattern for Class 11 Chemistry. Every year there are some changes in the pattern and making a note of these little changes helps you to shape your career. You need to check the exam pattern for this reason. We have presented the exam pattern along with the distribution of marks. Have a look-
The table highlights the marks distribution and number of periods allocated for each unit. Some of the features of this exam are as follows-
No overall choice in the paper
Internal choice in one Q of 2 marks each
Internal choice in one Q of 3 marks each
Internal choice in all three Q of 5 marks each
CBSE Class 11 Chemistry Theory Exam Pattern
Time: 3 Hours 70 marks
Unit No.

Title

No. of Periods

Marks

Unit I

Some Basic Concepts of Chemistry

10

11

Unit II

Structure of Atom

12

Unit III

Classification of Elements and Periodicity in Properties

06

04

Unit IV

Chemical Bonding and Molecular Structure

14

21

Unit V

States of Matter: Gases and Liquids

09

Unit VI

Chemical Thermodynamics

14

Unit VII

Equilibrium

12

Unit VIII

Redox Reactions

04

16

Unit IX

Hydrogen

04

Unit X

s -Block Elements

05

Unit XI

p -Block Elements

09

Unit XII

Organic Chemistry: Some Basic Principles and Techniques

10

18

Unit XIII

Hydrocarbons

10

Unit XIV

Environmental Chemistry (Deleted for 2020-21 Syllabus)

Total

119

70
CBSE Class 11 Chemistry Practical Exam Pattern
| | |
| --- | --- |
| Evaluation Scheme for Examination | Marks |
| Volumetric Analysis | 08 |
| Salt Analysis | 08 |
| Content Based Experiment | 06 |
| Project Work | 04 |
| Class record and viva | 04 |
| Total | 30 |
We have covered the detailed guide on CBSE Class 11 Chemistry Sample Papers. Feel free to ask any questions related to Class 11 Chemistry in the comment section below.