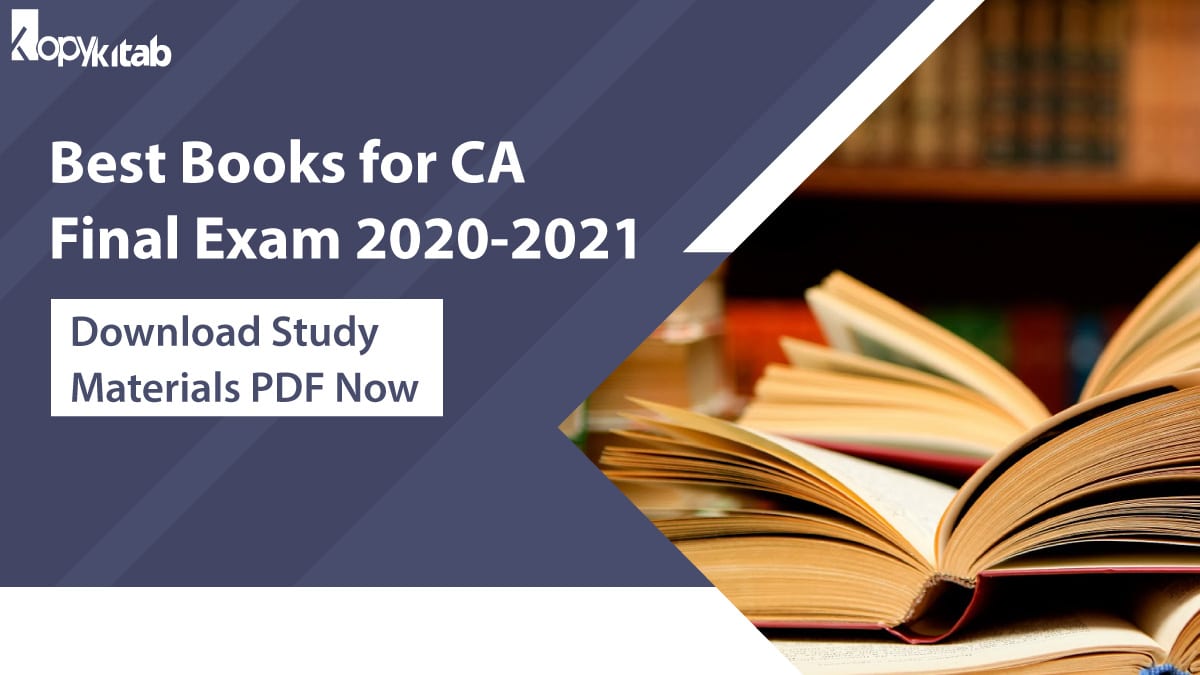 Best Books for CA Final Exam: CA is one of the toughest exams to crack and one will have to use the right resources and put all the efforts in the right direction to ace the exam. Thus, before starting your CA Final Exam preparation, you need to have knowledge of the best books and study material for the CA Final.
The Institute of Chartered Accountants of India (ICAI) has provided the knowledge portal for students which includes CA Final Exam Study Materials. Best CA Final Books are very much important for the preparation of the CA Exam. The students should follow the best books for CA Final Exam in order to have better preparation for CA Final Exam 2020-2021.
Here you will get a complete guide on Best Books for CA Final Exam 2020-2021.
Best Books for CA Final Exam 2020-2021
CA Final Exam is conducted by the Institute of Chartered Accountants of India twice a year. Before starting your CA Final Exam Preparation, you should know about the best books for CA Final Exam and CA Study Materials. CA Final Exam books PDF includes each topic and has answers to all the possible queries of students. Any sort of amendments introduced in the syllabus or exam pattern of CA Final 2021 is also dealt with in CA Final books for 2020-2021.
The official study material should always be the primary source for students for the preparation of the CA Exam. However, the students who want to attain good scores always look at the best books for CA Final Exam 2020-2021.
The students who are appearing for the CA Final Exam must make use of our CA Final books PDF & study materials to prepare well for scoring a good rank in the CA Exam. Here, the students can easily download the CA Final Exam books in Hindi & English mediums.
The students can also download the CA Final Books PDF online and they should practice question papers to prepare more efficiently for the CA Final exam. It will boost the confidence of the students and helps them to face the examination without any fear.
Get Other Highly Important Essentials for CA Exam
Before jump into the list of best books for the CA Final exam, you should know about the exam and its various sections.
CA Final Exam Highlights
| | |
| --- | --- |
| Name Of The Exam |  CA Final Exam |
| Conducting Body |  Institute Of Chartered Accountant Of India (ICAI) |
| Level of Exam |  National Level |
|  Frequency of Exam |  Twice a Year ( May and December) |
|  Mode Of Exam |  Offline |
|  Mode Of Registration |  Online |
|  Number Of Papers |  8 |
| Type Of Question | Objective and subjective |
| Medium of Examination | Hindi & English Both |
|  Eligibility | Candidate should have qualified the CA Intermediate Examination or Professional Education Examination – II./PCE/IPCE/Intermediate(IPC)Examination along with CA foundation |
CA Final Exam has 8 papers, and you will get 3 hours time duration for each paper. The different papers of the CA Final exam are as under below.
Paper- 1 Financial Reporting
Paper-2 Strategic Financial Management
Paper -3 Advanced Auditing and Professional Ethics
Paper -4 Corporate and Economic Laws
Paper -5 Strategic Cost Management and Performance Evaluation
Paper -6

Paper -6A Risk Management
Paper -6B Financial Services and Capital Markets
Paper -6C International Taxation
Paper -6D Economic Laws

Paper -7 Direct Tax Laws and International Taxation
Paper -8 Indirect Tax Laws
Crack The Exam Easily and Chase Your Dream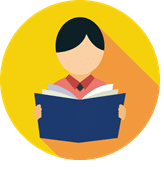 Download CA Final Ultimate Study Materials to Boost Preparation
Best Books for CA Final Exam For New Syllabus To Start Your Preparation
The final stage that is CA Final or Professional Exam will determine your fate. You are eligible to attend CA Final Exam only after qualifying CA Foundation and CA Intermediate Exam. You cannot afford to make any kind of mistake here. Before you take any kind step you need to refer to the guidelines which have been provided by the experts.
Give attention to the tiny details and try to write all the important points in your notebook. You need a solid foundation to complete your final objective. The best way to deal with this kind of problem is by referring to the books which follow the updated syllabus. Often there are some changes in the syllabus.
If you can manage to buy the best Chartered Accountant Final Books for your final exam then your journey will have a new meaning. If you focus on the essential points which are mentioned in the books then your study material will have an appeal. You will be clear about your requirements and your job will become easier for you to understand.
Here are some of the best books for CA Finals which you must follow for shaping your preparation:
CA Final Exam Previous Year Papers | Download PDF
Apart from Best Books For CA Final Exam, it is very necessary to have CA Final  Exam Previous Year Papers with you. When you start solving previous year's CA Final Exam question papers, you will be in a position to accept all kinds of challenges. The experts tell you to solve test papers for this reason.
While attempting different kinds of questions you will get the entire picture. Often few candidates leave out some topics and this will be reduced when you examine the questions appearing in the test papers carefully.
Another advantage of solving question papers is that you get a chance to identify and rectify all the errors that you have made. Check out few solved CA Final Previous Year Papers from the table below:
CA Final Study Notes | Download PDF
The materials in CA Final Study Guide are gathered from significant topics to create your preparation easy. These CA Study Notes are also the main approach of many professionals and toppers. It will aid in the achievement of high score points. Check out few links in the table that would be beneficial for a quick revision of CA Final Exam 2020-2021:
Steps To Download Free CA Final Study Materials
You can easily access the free CA Final Study Material PDF for all 8 papers of the CA Final Exam. Follow our guide below to know how to download the Best CA Final Books and CA Final Study Material.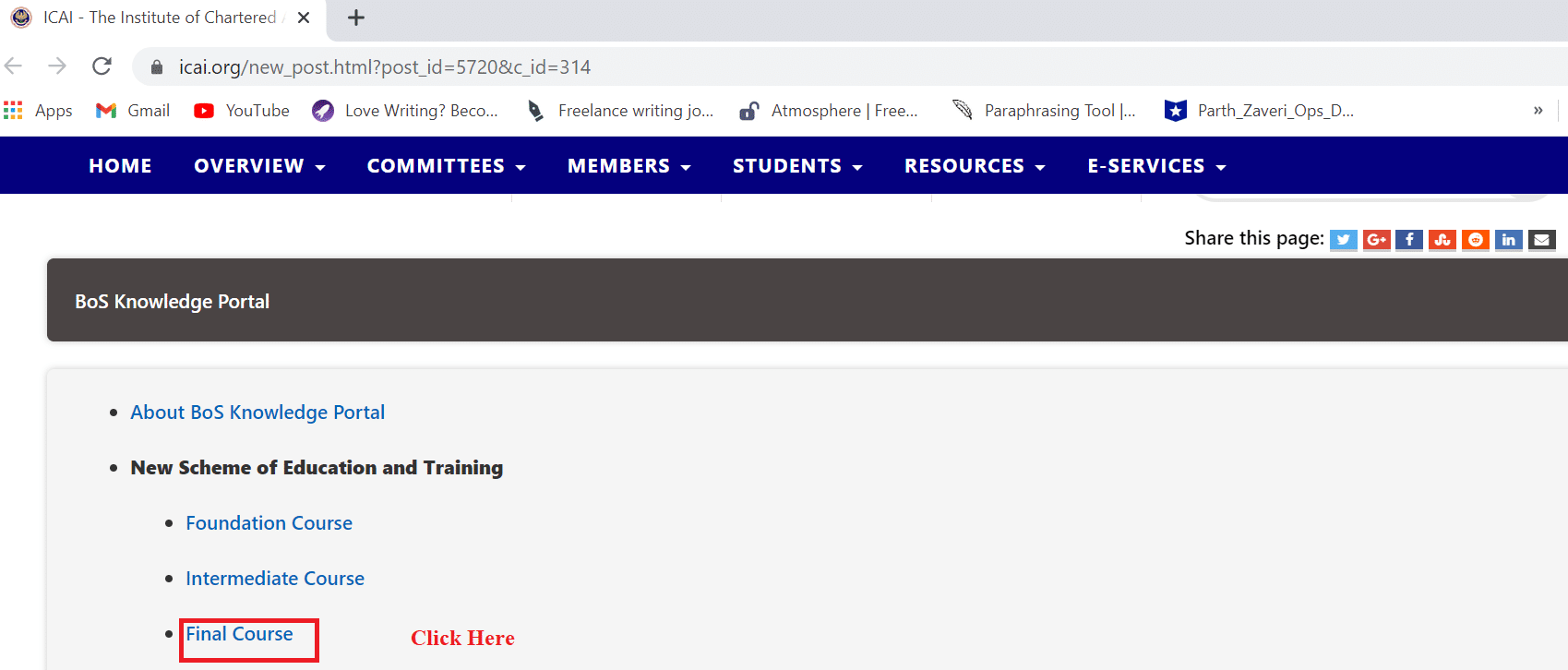 Step 1: You should visit the BOS section from the official Website of ICAI: Click Here
Step 2: Here click on the CA Final course.
Step 3: Now click on any one of the 8 papers from the official site.
Step 4: Here you have to click on click on "Study Material" to get CA Final Study Material Free PDF. You see other exam-related materials below.
Corrigendum to Study material
Questions for Practice
Revision Test Papers
Mock Test Papers
Question Papers
Suggested Answers
Step 5: Chapters-wise topics will be listed. Click on any topic to get the CA Final Study Materials, question papers.
How To Download Best CA Final Books From ICAI?
You have to follow the steps as given below to get CA Final Books:
Step 1: You have to visit the official Website of ICAI: icai-cds.org.
Step 2: From here, registered users can click on "Sign In" from the top right corner and log in with their SRN or Mobile Number and Date of Birth. On the other hand, guest users need to register themselves by clicking on the "Sign Up" button to purchase the books. Then click on the 'Start Shopping' button.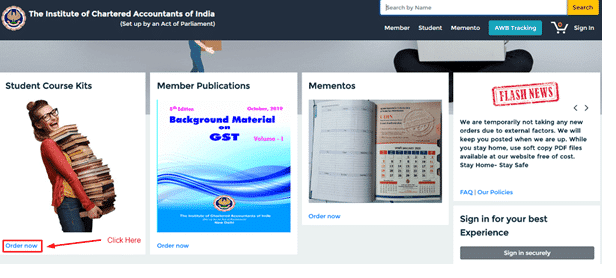 Step 3: A new page appears where you see 'Students Course Kit' Click on 'Order Now' in this section.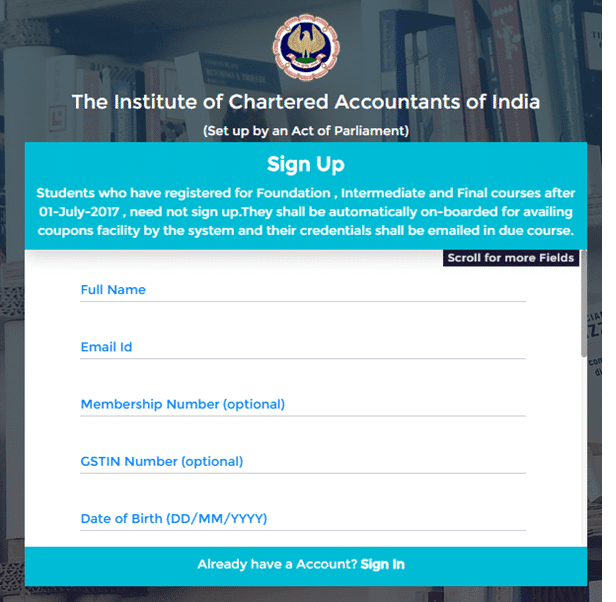 Step 4: A new page will open. You will see a 'Category Filter' box on the top left-hand corner of the page. Select 'Study Material Against Registration (New Course)' if you have already registered with BOS and paid the registration fee. Else buy the books by clicking on 'Study Material for Sale (All Course)'.
Step 5: Select "Final" in the category filter box and then select the language – 'English' or 'Hindi'.
Step 6: A list of books appears which are present in the Final course study kit. Choose the appropriate ones by clicking on them.
Step 7: A new page with the list of books in the kit appears. Select the books and add them to your cart. Proceed to check out the items in the cart.
Step 8: Non-registered users need to make the payment and place the order. Registered users can directly place the order. The delivery usually takes 12 working days and can be tracked by AWB tracking using the AWB number. The AWB number is to be noted down which appears when you place the order.
Study Plan for CA Final Exam
The students must check the CA Final Course preparation tips to know how to prepare accordingly for the CA Exam. It will help in enhancing the students' probability to achieve top rank. Also, Study Plan for CA Final Exam will assist to prepare yourself efficiently and appear with the confidence to get good scores.
FAQ's Related To Best Books For CA Final Exam
1- Can the CA Final study books be valuable?
If you practice really harder together with the support of our experienced instructors, you can definitely excel with high grades in CA Final Exam.
2- Can I clear the CA Final Exam in preparation for two months?
Yes, you can clear the CA Final Exam with a proper study strategy and refer to the perfect books.
3- Can I download the CA Final Study material PDF?
Yes! You can download the CA Final textbook, notes, and previous year papers in PDF format and study whenever you wish to.
4- Are the study notes available for CA Final in PDF?
Yes. Go through the blog to find the link to download study notes in PDF Format for the ICAI Final exam.
5- Is the CA Final exam objective or subjective?
The type of questions asked in the CA Final is both Subjective and Objective.
6- What is the mode of the CA 2021 Final Exam?
The mode of the CA 2021 Final Exam is Offline.
7- What is the starting date for the ICAI Final Group II Exam?
The starting date for ICAI Final Group II Exam is May 30th, 2021.
8- How can I pay for the CA Final Study Packages?
You can select any of the below transaction methods to pay for the CA Final study materials:
Debit Card
Credit Card
Net Banking
Wallets
Paytm
UPI ID
Google Pay
We have covered the complete guide on Best Books For CA Final Exam 2020-2021. Feel free to ask us any queries related to ICAI in the comment section below.