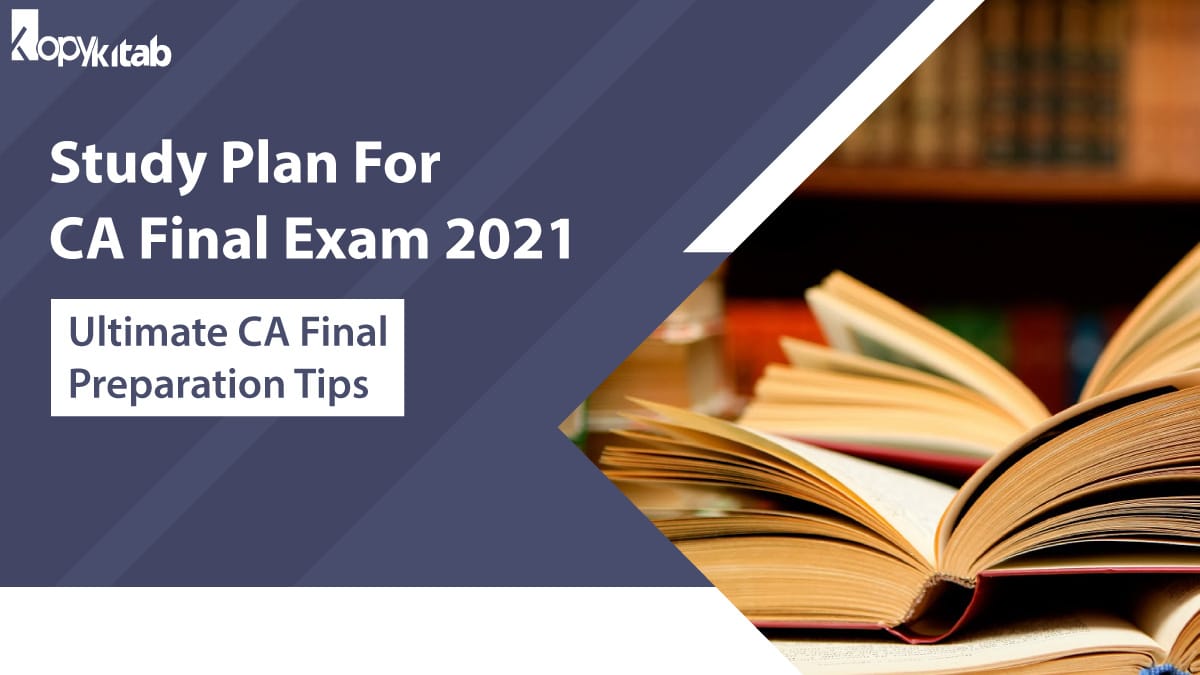 Study Plan For CA Final Exam 2021: Are you thinking about your performance in the upcoming CA Final Exam? Relax. Most of the students are interested to build their careers in Chartered Accountancy because of the various opportunities. They work really hard to overcome all the hurdles for this reason. You are among the lucky ones because you have already crossed most of the hurdles after working tirelessly for days.
You have reached the final stage and you cannot afford to make any more mistakes here. It is not easy to reach here and we know what it means to succeed and what it takes to succeed.
We have prepared Study Plan for CA Final Exam blog for your benefit and the topics which we are going to cover are related to CA Preparation for the Final course.
Study Plan For CA Final Exam 2021
In order to clear CA Final Exams, you must make a study plan, you must revise your course at least three times before the CA Final Exam, and practice a lot of questions to gain clarity over the concept clearly. But if you are sharp enough to recall everything in one revision that doesn't waste your time. It's time for hard work with complete dedication.
The exams which were scheduled to be held in the month of June will be held from July to August. Group 1 Exam dates are as follows 21st, 23rd, 25th, and 28th May 2021, and Group 2 Exam dates are May 30th, 2021, 01st, 03rd, and 05th June 2021. You can opt-out if you want to appear for November's exam.
Here, we will be focusing on CA Final Study Tips, CA Final Study Material, syllabus, and exam pattern, CA Final Preparation Books, along with mock tests. If you go through all the points carefully then you will be know how to shape your study plan effectively.
Crack The Exam Easily and Chase Your Dream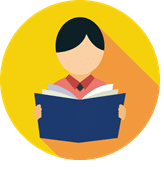 Study Plan for CA Final Exam | Ultimate Strategies
How to channelize your CA Final Exam study plan? Here are some of the known ways-
Keep a copy of the updated syllabus
You have often heard about the need to follow a syllabus but have you ever wondered why? We will tell you why referring to a syllabus is considered important. A CA Final Syllabus paints the complete picture and you will automatically be in a commendable position when you know about the whole structure. It is the very first factor of the study plan for CA Final Exam.
You will know about the topics where you have to put some extra effort. You will be able to able new tricks when it gets registered on your brain. Every year the officials from ICAI modify some of the topics of the CA Final Syllabus and this is another reason why you need to have a syllabus.
Get Other Highly Important Essentials for CA Exam
Get the syllabus from your friends who are also preparing for the final exam without wasting time.
You need to be familiar with the Exam Pattern
How will you react when you see things which you have never seen before? Scary, isn't it? This happens when a candidate appears for an exam without knowing the pattern and he or she fails to identify the reason after the results are out. Understanding the new pattern is another factor of the study plan for CA Final Exam. It is also an essential thing for a CA aspirant like you.
If you observe the change in the pattern you will be in a position to tackle all kinds of questions. Your level of preparation for the Chartered Accountant Exam will get a boost when you work in this area. There are different kinds of options that are available for you and the first one which you can try is CA Final Preparation Online.
On the internet, you will come across online coaching and all you have to do is enroll for a course or courses. You will get a chance to explore the new patterns and the other option which you can go for is sample test papers. When you start solving sample papers for your upcoming 2020 Final CA exam you will be equipped from a different angle.
Here is the division of marks-
Group

Paper

Marks Per Paper

Total Marks

I

1- Financial Reporting
2- Strategic Financial Management
3- Advanced Auditing & Professional Ethics
4- Corporate & Allied Laws

100
100
100
100

400

II

5- Advanced Management Accounting
6- Elective Paper
7- Direct Tax Laws
8- Indirect Tax Laws

100
100
100
100

400
Revised Exam Pattern of CA Final
Important points-
Mode: Offline
Duration: 3 hours (Except Paper 6) and 4 hours for Paper 6
Type of questions: MCQ and Descriptive Questions
Marking Scheme: There is no negative marking
Always be ready with the best books for CA Final Preparation
Another barrier which a candidate aiming for the CA 2021 Final must overcome while improving the methods of preparation is regarding the choice of books. Most of the CA aspirants face challenges while making the right choice in the case of books.
Another important factor of the study plan for CA Final Exam is having the best books or study materials for your exam. You need to consider few things when you visit a bookstore.
Is the book covering all the important topics for your forthcoming exam?
Is the book following the new pattern?
Are the topics which have been highlighted enough?
Apart from these points, you must also think about the suggestions which the experts provide before the exam. Buy one book which will have some of the suggestions and one book must have the updated syllabus.
If you think from all angles then your CA Final Study Strategy will be totally different. You will be able to arrange your Best Books for CA Final Exam with full confidence if you follow the above points carefully.
Check out a few lists of books for the CA Final or professional exam:
| | |
| --- | --- |
| Subject | Download PDF |
| Financial Reporting | |
| Strategic Financial Management | |
| Advanced Auditing and Professional Ethics | |
| Corporate and Allied Laws | |
| Advanced Management Accounting | |
| Information Systems Control and Audit | |
| Direct Tax Laws | |
| Indirect Tax Laws | |
CA Final Study Material 2021 Handy
Another factor of the study plan for CA Final Exam is having the guidebook. Preparing for study materials is never an easy task for a candidate who wants to pursue a career in Chartered Accountancy.
A candidate has to take care of different things while making study plans. A candidate feels lost because of different kinds of suggestions which he observes.
It is okay to ask for help and that is probably the best way to learn. Everything becomes crystal clear when you will think about a solid CA Final Study Plan. You can refer to different CA Final Live Videos that provide the right kind of study materials and you can get all the benefits by paying a certain amount of money.
You must refer to the syllabus when you get exclusive study materials from the experts.
Check the topics which require immediate attention and make changes in your CA Final Preparation Strategy accordingly. You can also ask for CA Final Study Material Solutions from your friends if you really want to structure your study plan according to your requirements.
You can get all the related study materials here-
Practice CA Previous Year Papers
We are focusing on the different ways to channelize your study plan and one such method of the study plan for CA Final Exam is solving previous year papers. It needs to be done on a regular basis after you complete your syllabus.
While studying the focus remains on the things which you are learning and when you attempt different kinds of questions you get to know about your strengths as well as weaknesses. It is absolutely necessary to identify your mistakes before the Final exam 2021. When solving question papers becomes a habit your preparation automatically reaches a new height.
The chance of repeating the same mistake reduces in the examination hall and that is why a candidate must practice previous year's papers. Look for the papers as soon as possible.
Structure the Final Revision Notes CA with a focused mind
Revising a chapter or chapters is as important as learning a chapter. What is the use of learning if you don't apply it in the proper platform? This is one of the most underrated parts incase of CA exam final preparation. Another factor of the study plan for CA Final Exam is having last-minute revision notes.
Most of the students think that their job is done after completing the syllabus and this is wrong. You must understand that your job starts after you finish all the important topics of the syllabus. Try to remember all the topics which you have done and there will be a time when you will have trouble remembering.
Make a note of the things that you are forgetting and also keep an eye on the mistakes you are making while solving question papers. Design your revision notes keeping those things in your mind. The topics which are not easy to deal with must be at the top.
If you want to appear for May Exam then you have to come up with structure revision notes.
Make proper use of Mock tests
Utilize the time that you are getting at home to the fullest by appearing for back-to-back mock tests. You need to know where you are going in terms of study preparation and this is the best way to understand. The concept of mock tests is becoming popular these days because of the various benefits.
Appearing for a mock test is almost like appearing for the final exam. Just like the final exam, you will have to complete the paper within a fixed time. The more you sit for mock tests the better it will be for your CA preparation Final.
Make a timetable for a better study plan
To secure a good position in the upcoming exam you need to think about the options which will give you the maximum benefit. An ICAI CA Final Preparation Time Table is something that will help you to stay on track. Make a list of the topics which are difficult to understand and give time to the topics for which extra time has been allocated.
Try to convert your weakness into your strength by spending hours on a difficult topic. You can divide it according to your choice. The good thing about making a timetable is that it helps you to study strategically.
FAQ's Related To Study Plan For CA Final Exam
1- Is practicing previous year paper's of CA Final make sense?
Yes. Solving and analyzing previous year's papers of Final CA Exam will assist you in determining the importance of each topic in the papers.
2- How much time should I devote to studying for the CA Final exam?
Try to spend a minimum of 6 hours per day to pass the Final Exam.
3- Is it possible for an average student to succeed in CA Final 2021 Exam?
Yes. Every candidate needs to work hard to clear the CA Final exam.
4- Is it possible to pass CA 2021 Final without practicing mock tests?
Yes. You can clear the CA Final with the help of the best textbooks. But, with the help of the Mock Test, you will get an idea of the actual CA Exam, and also it will help you to identify your weakest area and strong area.
5- Is it possible to pass the CA Final Exam in less than two months?
Yes. With the help of proper study material, you can easily clear CA 2021 Final Exam.
6- Is CA Final 2021 difficult?
Yes. But with the help of proper guidance and study materials, you can easily pass the 2021 Final Exam.
7- Is CA Final exam objective or subjective?
The type of questions asked in CA Final is both Subjective and Objective.
8- How many attempts are there for the CA final?
There are a total of 10 attempts allowed for CA Final Exam.
We have covered a detailed guide on Study Plan For CA Final Exam 2020-2021. Feel free to ask us any questions in the comment section below.