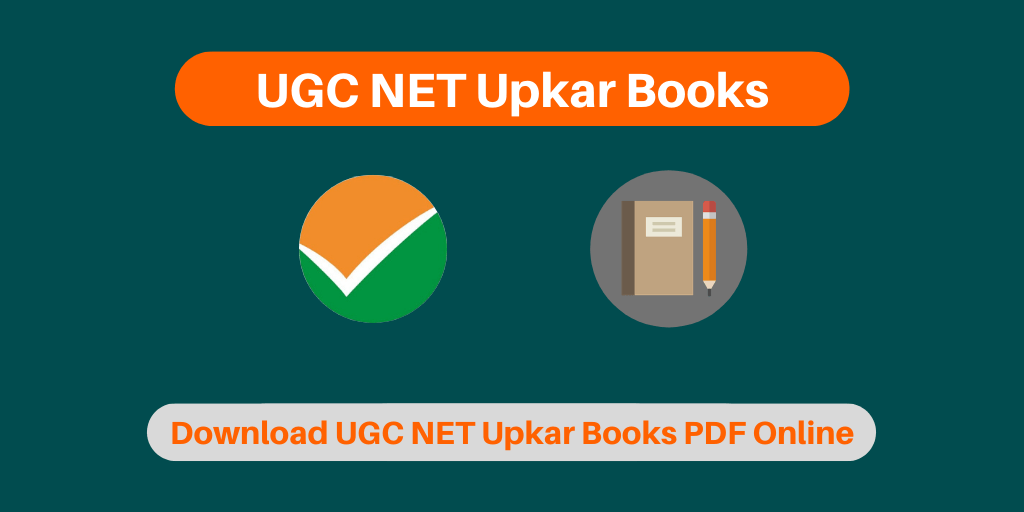 Here is another top publisher to help students preparing for UGC NET. Upkar is one of the publishers who has come up with UGC NET Books, solved question papers, sample papers, etc.
Upkar's Career Books are the largest selling competition books in India. It covers a vast range of competitive examinations related to UGC NET, Civil Services, PMT, PET, Bank (PO & Clerk), Railway, SSC and LIC, Defense and Air Force, etc. In short, these books cover all the competitive examinations held in various fields.
Basic Introduction 
This is one of the best publishers in India from whom the students can purchase the necessary books and other study materials for UGC NET. They have all the books on various subjects too that are required for UGC NET. 
About UGC NET Upkar Publication
UGC NET Upkar Publication has many numbers of solved papers of various subjects. Books are available for the students to purchase online, too on various websites.
Upkar Books popularly known among the aspirants, they are providing the complete information and the most comprehensive collection of study material related to all competitive examinations held in India.
They have vision to see every reader's satisfaction and their retention by providing relevant books and magazines as per aspirants requirements until they achieve desired success and settle in a life well.
You can directly visit the Upkar Prakashan website too to purchase the books that are required for you to prepare for the UGC NET exam according to your stream.
All the syllabus about a particular topic will be covered in UGC NET Upkar Book. Some of the books published by UGC NET Upkar Prakashan includes the following:
These are some of the major books available in Upkar Prakashan. Students can get access to all these possible UGC NET Upkar books. If you are looking for ebooks and paper 1 solved papers, then that is also available – UGC NET Upkar ebook and UGC NET Paper 1 Upkar Publication.
Benefits of UGC NET Upkar
Students who use Upkar Publication books for UGC NET preparation will benefit a lot by understanding the question patterns, number of questions, type of questions, etc.
Apart from all these, students get a chance to practice several question papers related to all the subjects. Also, Upkar Publication has Solved Papers of different subjects, making it easier for everyone planning to appear for UGC NET to learn the answers correctly.
By using the UGC NET Upkar Books, students will be able to know all the major topics, and they can learn it quickly by the given solved papers. Make use of all the available books to attain a good percentage for your UGC NET.
Other Important Study Materials for UGC NET Exam
You should have the following study materials to boost your exam preparation for the NTA UGC NET exam.
Click on the link to access other study materials related to UGC NET exam.
We have covered a complete guide on UGC NET Upkar Books 2020. Feel free to ask any questions in the comment section below.