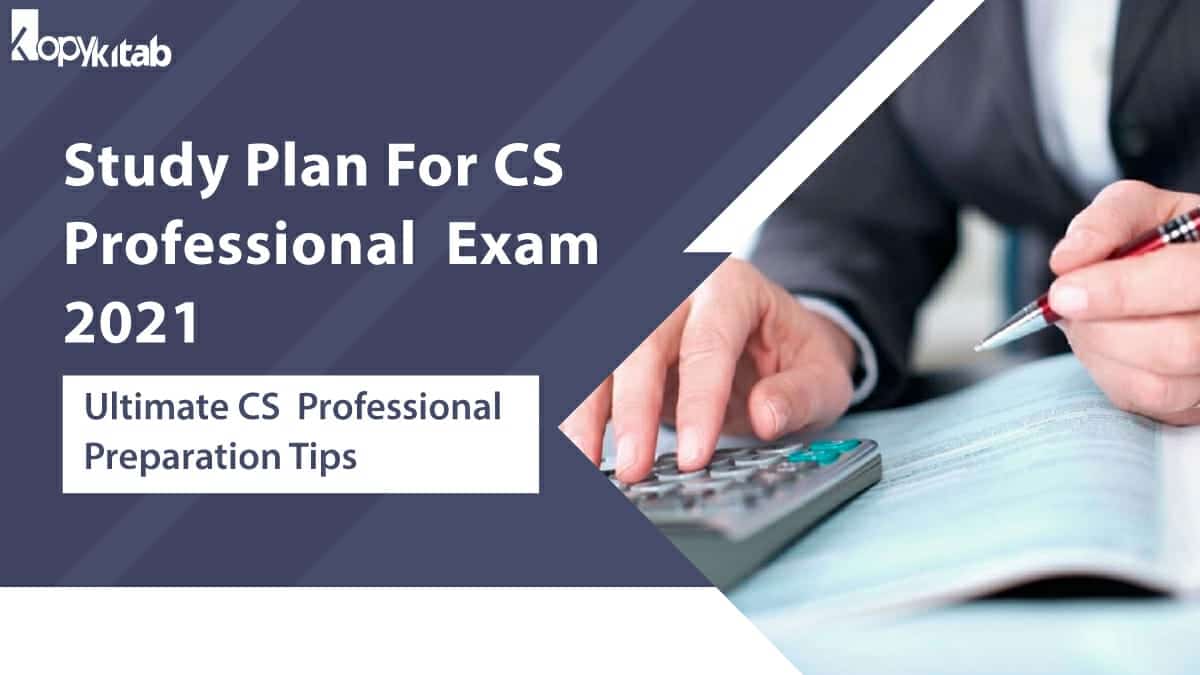 Study Plan For CS Professional Exam: CS Professional exams usually held two times a year, in the months of June and December. Like every year, the exam is scheduled to be held this year in June 2021 and December 2021. A new syllabus has been formulated for the CS Professional Exam by the Institute of Company Secretaries of India (ICSI) and is applicable from June 2020. 
There are three modules in the CS Professional exam where each module comprises three papers. There will be open book based examinations for papers 8 and 9 out of all the nine papers. 
Scroll down to know further details on Study Plan For CS Professional Exam 2021.
Study Plan For CS Professional Exam 2021
The most challenging aspect for Company Secretaries in their professional life lies in the fact that they have to find out a solution in a given circumstance, and at the right time. 
Therefore, the most crucial aspect for every aspirant of the ICSI CS Exam for Professional Program would be to not waste time. Students must not procrastinate their preparation. If you think that you have ample time in your hands and you can study later, it is a grave mistake. Time will quickly pass by and then you will be a great loss. 
Get Other Highly Important Essentials for CS Exam
Study Plan For CS Professional Exam | Preparation Tips
There are two aspects to every competitive exam- studying for knowledge and studying for examinations. While it is difficult to choose between the two, it is always best to study for knowledge for the exam.
If a student has all the knowledge, the exam will be just like a cakewalk! 
Ultimate Tips for Study Plan For CS Professional Exam 2021:
1. The Institute of Company Secretaries of India (ICSI) provides study material for the candidates preparing for CS Professional exam.
Go through those study materials along with some reference books as recommended by experts. 
Crack The Exam Easily and Chase Your Dream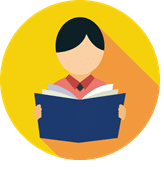 Download CS Professional Ultimate Study Materials to Boost Preparation
2. While studying the chapters make short and handy notes of the topics. This will not only help in noting down the important points but also help in remembering the topics for the future. Keep a small notebook handy while studying a new chapter. 
3. Prepare a timetable or study routine so that all the CS Syllabus is covered within a given time period. It is necessary to dedicate most of the time to CS Professional exam preparation.
Time tables can be made on a weekly or monthly basis with breakups in between. 
4. Set targets for a day that is achievable. Do not set such targets which are impossible to achieve. It will only lead to exam burden and not help in any way. 
5. Analyze every week's target and check if there are any backlogs. Monitor the effort put in and revise the schedule accordingly. 
Study Plan For CS Professional Exam 2021 | All Modules 
For CS Professional Module, candidates need to go through the study material provided by the Institute of Company Secretaries of India (ICSI) and make sure that each and every topic is thoroughly covered. Remember to not skip any topic. 
There will be certain instances that will determine a student's weakness and field of interest. Some chapters will be easy to understand while some will be difficult. But do not skip anything.
Convert the weakness to strength by trying to understand the basic concepts. 
The aim should be to complete one chapter at a time. After doing that, refer to the practice manual, scanner, and gauge if the coverage is maximum.
Focus on writing for theoretical subjects. It will not only improve the writing speed but also help remember the topics easily. 
Aspirants must try to finish the entire syllabus at least three months before the main exam. One and a half months should be dedicated for revision, and
During the revision phase-only go through the previous chapters which are completed, and focus on improving the weaknesses. 
Study Plan For CS Professional Exam 2021 | New syllabus Study Tips
CS Professional exam is usually conducted in the months of July and August by NTA tentatively. Since you will have a few months left to revise the Company Secretary topics, we will help you with some tips for the final exam so that you can easily score good marks. Read the points below to make a better study plan and score more: 
Stay calm and optimistic before entering the exam hall. Take every opportunity in the most challenging spirit. 
Stay focused and concentrate only on the subject you are preparing for. Do not worry about the results when you are appearing for the exam. 
It is very important to maintain a positive and optimistic attitude in the exam. 
Manage your time during the examination. There is no use in worrying as it will only waste your time in the exam hall. 
Save the last 20 minutes for revision. Try to finish the paper at least 20 minutes before the exam is over. It will help you re-evaluate mistakes if any. 
Kopykitab offers study material pdf and reference books pdfs which are of utmost importance for CS Professional exam. You can easily download the PDF for free.
CS Professional Syllabus and Exam Pattern
The students must check the CS Professional Syllabus and Exam Pattern to know the subjects and important topics that will be covered in the CS Professional Exam so as to prepare accordingly. It will help in enhancing the students' probability to score high.
Also, before appearing in the CS Professional Exam, you must know the complete details of the CS Exam Pattern of Intermediate so as to prepare yourself efficiently and appear with the confidence to get good scores.
FAQ's Related To Study Plan For CS Professional Exam
Is it possible to pass the CS Professional Exam in less than two months?
Yes. With the help of proper study material, you can easily clear CS Professional Exam.
Is practicing previous year paper's make sense?
Solving and analyzing previous year's papers will assist you in determining the importance of each topic in the papers.
How much time do I devote to studying for the CS Professional exam?
Each day try to spent minimum 6 hours to pass the CS Exam.
Is CS Professional difficult?
No, if you prepare with proper study plan for CS Professional Exam.
Is there MCQ type questions be ask in Professional Exam?
No. The 2021 Professional Exam comprises only of descriptive papers.
I forgot my password, is it now possible to login and download my admit card?
Yes. Just enter your email id or 17-digit registration number and click on 'Forgot Password' icon. You will able to set new password from the linking provided by ICSI in your email.
What is the last date of registration for CS Professional 2021?
The last date to register is 25th March, 2021.
Is it possible for an average student to succeed in CS Professional 2021 Exam?
Yes. Every candidates needs to work hard to clear the exam.
Is it possible to pass CS without any mock test?
No. With the help of Mock Test, you will get an idea of actual exam and also it will help you to identify your weakest area and strong area.
We have covered a detailed guide on ICSI Study Plan For for CS Professional Exam 2021. If you have any questions related to the CS Exam, feel free to ask us in the comment section below.