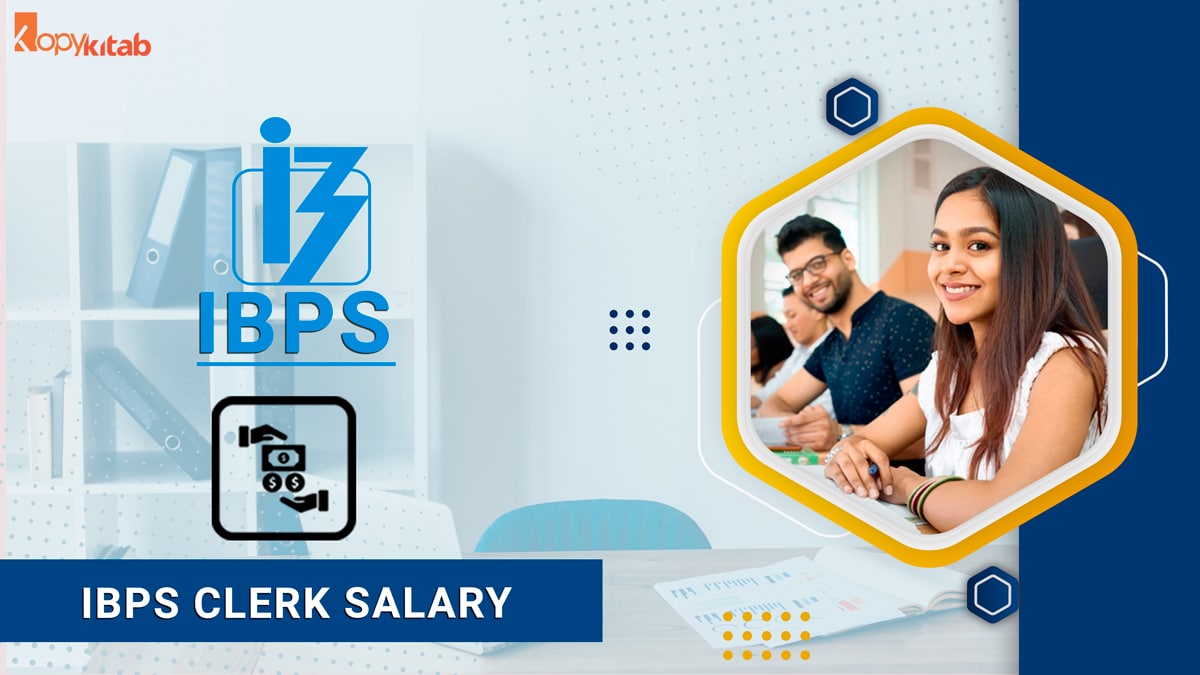 IBPS Clerk Salary: In this article, we are going to discuss salary, benefits, assignments, promotions, job profile, etc. IBPS employee per month, we have also provided details of the IBPS Clerk Salary slip for your reference.
This article will definitely help you understand what you can really expect from the IBPS employee job after being selected. If you are preparing for this, you should read this article to find out more about IBPS Clerk Salary.
IBPS Clerk Salary 2021
The Institute of Banking Personnel Selection (IBPS) is responsible for hiring clerks in multiple national public sector banks. The recruiting test, which is held every year, is used to ease the IBPS Clerk Selection Process.
Get Other Highly Important Essentials for IBPS Clerk Exam
Scroll down to know more about IBPS Clerk Salary for the year 2021.
IBPS Clerk Salary Structure 2021
Facilities

Population

>45 Lakhs

<45Lakhs

Basic Pay

Rs. 11765

Rs. 11765

Dearness Allowance

Rs. 5311.58

Rs. 5311.58

Special Allowance

Rs. 911.73

Rs. 911.79

Transport Allowance

Rs. 425

Rs. 425

CCA

Rs. 0

Rs. 0

House Rent Allowance (HRA)

Rs. 1176.5

Rs. 1058.5

Total without HRA

Rs. 18413.37

Rs. 18413.37

Gross with HRA

Rs. 19589.87

Rs. 19472.22
Exclusive IBPS Clerk Pay Scale
Initial Basic Pay – Rs 11765 with a yearly increment of Rs 655 for three years.
Basic Pay after 3 years – Rs 13730 with a yearly increment of Rs 815 for the next three years.
Basic Pay after the next 3 years – Rs 16175 with a yearly increment of Rs 980 for the next four years.
Basic Pay after the next 4 years – Rs 20095 with a yearly increment of Rs 1145 for the next 7 years.
Basic Pay after the next 7 years – Rs 28110 with a yearly increment of Rs 2120 for the next year.
Basic Pay after next 1 year – Rs 30230 with a yearly increment of Rs 1310 for next one year.
Basic Pay after next year – Rs 31540 (maximum Basic Pay).
The minimum basic pay of an IBPS clerk is Rs. 11765/- and the maximum goes to Rs. 31540.
Crack The Exam Easily and Chase Your Dream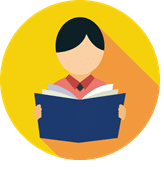 Download IBPS Clerk Ultimate Study Materials to Boost Preparation
The allowances, other than the IBPS Clerk Salary are explained below:
Dearness Allowance: This component is 4 percent of the Basic Pay. DA depends on the CPI and is revised after every three months.
House Rent Allowance: The HRA is dependent on the location of the posting. It is 8.5 percent of the Basic Pay for Metro Cities, 7.5 percent of the Basic Pay for cities having a population of more than 5 lakhs, and 6.5 percent of the Basic Pay for other cities.
Travel Allowance: The official tours and travels will be reimbursed by the bank.
Medical Allowance: For IBPS Clerks, the amount is fixed at Rs 2000. It is paid once a year.
Must-Read IBPS Clerk Job Profile
There are different types of job profiles for bank clerks like account clerks, data entry clerks, office clerks, loan clerks, etc. Employees are the first point of contact for consultation and guidance. The clerk is an important position in all banks. An important role of a bank clerk is to handle many valuable jobs related to customer accounts and resolve their complaints and problems.
Bank clerk job description is not limited to just one type of fee as in accounting. As a bank employee, your main roles and responsibilities will be as follows.
Banking Document Verification
Manning Single Window Counter task time to time
Issue Cash Receipts and ESI Stamps at Counters
Attending to Government Treasury Work
Pass Books Updation of Account Holders
A bank clerk also performs back-office works like a collection of receipts, maintenance of ledger, balance tally, etc.
The bank clerk is responsible for sanction withdrawals, verifying cheques, issuing demand drafts (as per request), and other services to the customers.
A IBPS clerk Hold the bank cash, bank keys, and other valuables in safe custody and others.
The bank clerk is also responsible for market financial products of the bank such as deposits, loans, and schemes to visitors.
Detailed IBPS Clerk Career Growth
After becoming a bank clerk, you will have many opportunities to be promoted to a higher level. Most interested banks want to become civil servants. All the candidates who want to get promotion from Secretary to Officer will have to apply for promotion examination and also have to stand for the examination as well as a period of at least 2 years to be eligible for promotion to the officer. Will have to undergo his service.
Promotion takes place every 2 years and dependents have the opportunity to participate and be eligible for promotion to the officer. There are two procedures for promotion from clerk to officer:
Normal process
Merit basis process
These two procedures apply to individual candidates based on their performance and experience in banking services.
(1) Normal Process: Under normal procedure, the employee (bank employee) has to qualify by written examination and on the basis of his experience and seniority in the services of the bank, he can be selected as an officer. In this process, JAIIB and CAIIB diplomas are not mandatory. After passing this exam, you will become an officer trainee (TO). Trainee officers can later become officers on probation (PO).
(2) Merit-Based Process: Two years (minimum) service as an employee with JAIIB and CAIIB diploma held by the Indian Institute of Banking and Finance (IIBF) with a bachelor's / postgraduate degree.
After becoming Probationary Officers (PO) there are seven scales in officer cadre:
Scale 1 – Officer / Assistant Manager
Scale 2 – Manager
Scale 3 – Senior Manager
Scale 4 – Chief Manager
Scale 5 – Asst. General Manager
Scale 6 – Deputy General Manager
Scale 7 – General Manager.
IBPS Clerk Exam Analysis
Exam Analysis helps candidates understand the exam level, exam pattern, and what topics are important in relation to the exam. Before appearing for the IBPS 2021 Clerk Exam, you should go throgh the complete details of the IBPS Clerk Exam Analysis. It will help you to prepare well on the most important topics that are mostly asked for all the years of the IBPS Exam.
Read More: IBPS Clerk Application form
You can read more about the IBPS Clerk application mode, online application form link. Here, is the link for the complete Application Process. 
We have covered a detailed guide on the IBPS Clerk Salary 2021. If you have any queries related to IBPS Exam, feel free to ask us in the comment section below.
FAQ's Related to IBPS Clerk Salary
What is the IBPS Clerk in-hand salary?
IBPS Clerk in-hand salaries range from Rs.19,000 to Rs.22,000 per month. An employee's pay rises as he or she receives more experience in the organization and works for longer periods.
At the time of joining as a clerk, what will be my pay scale?
The IBPS Clerk Salary at the time of entry is 11765-655/3-13730-815/3-16175-980/4-20095-1145/7-28110-2120/1-30230/1310-1-31540.
What are the advantages that come with the IBPS Clerk Salary?
The below is a list of perks that an employee receives in addition to the IBPS Clerk Salary:
1. House Rent Allowance
2. Dearness Allowance
3. Medical Allowance
4. Travel Allowance
5. Special Allowance
6. Transport Allowance
How can an IBPS Clerk get promoted?
For promotions, banks hold internal interviews and tests. Employees can register for internal examinations to further their careers.
How can I move to the next level from the clerk position?
IBPS Clerks are promoted in one of two ways: through the normal/seniority phase or the merit-based/fast track process.
Is it possible for a clerk to accelerate to the position of PO?
Yes, clerk candidates can get promoted to PO. While different banks have different promotion requirements, the majority of banks offer excellent opportunities.
What is the disparity between the salaries of IBPS PO and IBPS Clerk?
IBPS Clerk's basic pay is Rs. 11765, while IBPS PO's basic pay is Rs. 23,700.
How much will be the travel allowance for IBPS Clerk employees?
During the job, applicants would be paid Rs. 415 as a travel allowance. However, the company will refund all costs on extra journeys.