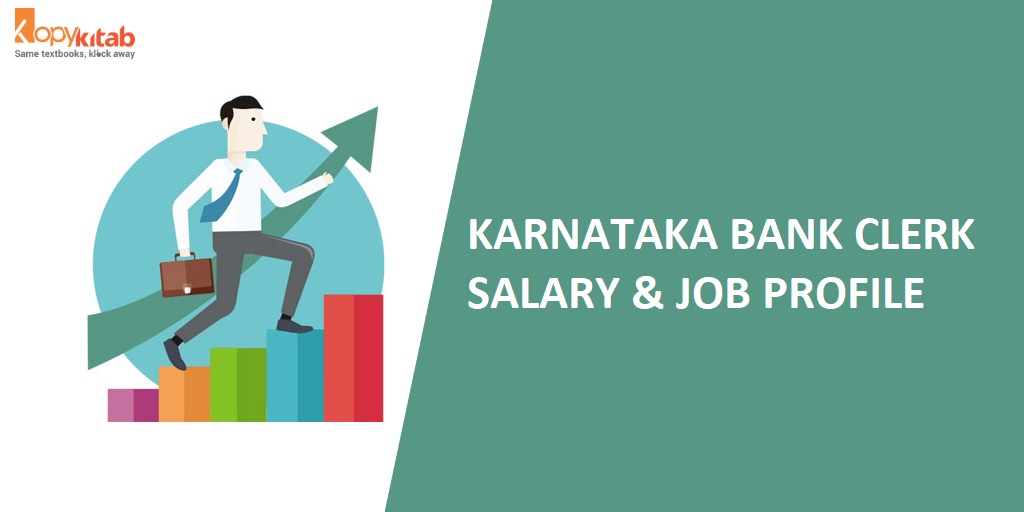 Karnataka bank released the notification for the recruitment of Bank clerical post for the year 2019 on July 10th.Check out the Details of Karnataka Bank Clerk Salary ,Job Profile and career Growth
About Karnataka Bank
Karnataka Bank Limited is a leading 'A' Class Scheduled Commercial Bank in India. It was incorporated on February 18th, 1924 at Mangaluru in Karnataka State. Over the years the Bank grew with the merger of Sringeri Sharada Bank Ltd., Chitradurga Bank Ltd. and Bank of Karnataka.
They have experienced 9 decades of providing professional banking services and quality customer service with a network of 839 branches spread across 22 states and 2 Union Territories. They have 8,220 employees, 1,46,000 shareholders and over 9.65 million customers.
Check Out the Karnataka Bank Clerk Recruitment details
Click here to Apply : https://ibpsonline.ibps.in/kblcclkjul19/
Karnataka Bank Clerk Salary Details
Karnataka bank provides better salary structure to its employees. After clearing the Bank exam and interview, the candidate will be eligible to earn. First, 6 months will be probation for six months.
Salary will be as per All India Level Settlements (Current CTC will be approximately 37,000/- per month.)
Allowances:
Allowances are apart from the Basic Pay. A Bank Clerk is eligible for extra privileges such as Transport Allowance, House Rent Allowance, etc. The salary of a Bank Clerk might vary according to location. For example, if a bank Clerk placed in a Bank located in an urban or metropolitan city will earn relatively more than from small town.
Career Growth & Promotion:
One can get promoted into the PO after passing a departmental exam. But he/she will be only eligible to attend this exam after working minimum 2 years as a clerk.
Bank Clerk Previous Year Papers
Karnataka Bank Clerk Job Profile Details
As a clerk in Karnataka Bank, one has to perform various tasks and also has to take responsibilities.
The list of responsibilities that are vested upon a Clerk on joining the Bank:
A Karnataka Bank Clerk manages and takes care of all customer responsibilities and customer services.
A Clerk serves to customers like the passing of cheques, withdrawal slips, etc. in a Bank.
He/She assures compliance with KYC guidelines by RBI.
He/She manages and updates the account of the customer and follows them up by calling them in advance.
A Clerk is also responsible for managing a customer to all the Banking facilities and helps them with activities such as opening an account, applying for the loan, Passbook updates, etc.
They also hold the responsibility of spreading awareness to customers on various ongoing and upcoming Banking Schemes for the current financial year.