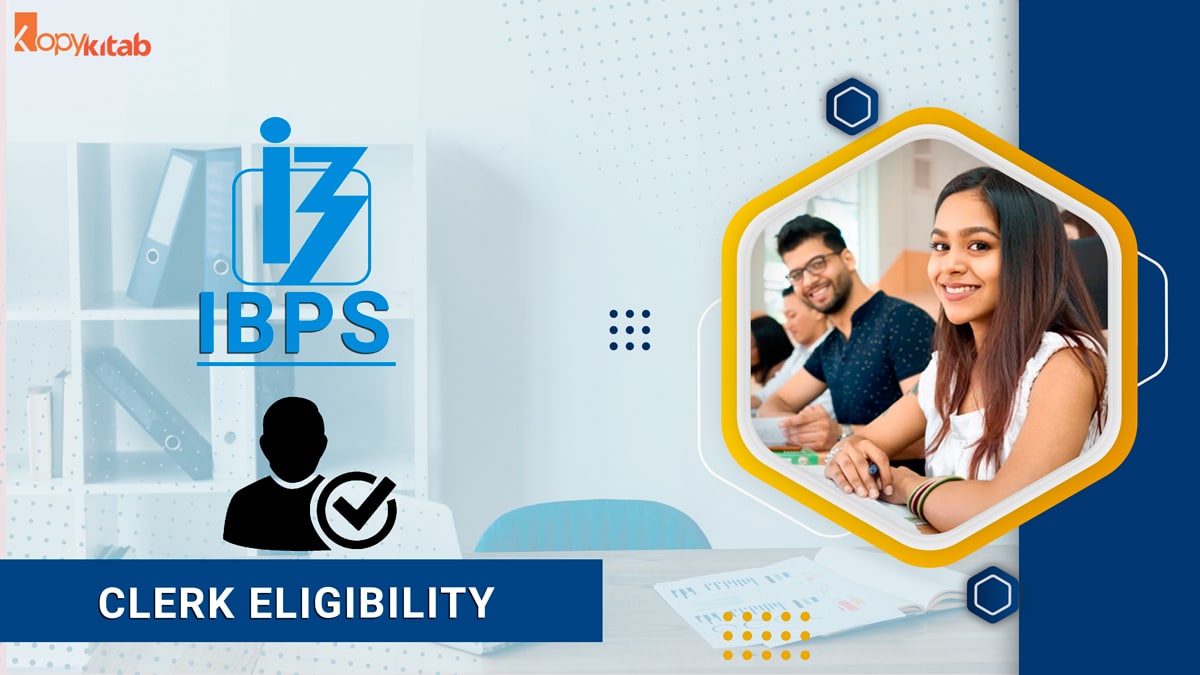 IBPS Clerk Eligibility: The Institute of Banking Personnel Selection (IBPS) proposes a detailed eligibility requirement for the IBPS Clerk Exam for applicants. With regard to Nationality, Academic credentials, IBPS age limit 2021, and Reservations for applicants, IBPS establishes the eligibility requirements.
It is essential that you carefully go through the entire IBPS Clerk Eligibility conditions and avoid being rejected for the test at a future stage. Get complete eligibility details and other basic details for the IBPS Clerk exam 2021.
IBPS 2021 Exam | Overview
The Institute of Banking Personnel Selection (IBPS) recruits qualified and dynamic candidates for the post of Secretary. The IBPS Clerk Exam is a 2-tier process consisting of the preliminary and online main examination.
No interview is conducted for the selection of this post. Recruitment for IBPS clerks is based on the state and union territories, where candidates have to apply for a vacancy in one of the states or union territories while filling the online application form.
Get another Highly Important direct link for IBPS Clerk Exam
Read the following article to know more about the IBPS Clerk Eligibility criteria that are expected from the candidates before applying for the IBPS Clerk Recruitment 2021.
IBPS Clerk Eligibility Criteria 2021
Every Bank Selection Process has its own Eligibility Criteria to select the candidates. Here in this Blog, you will get to know the IBPS Clerk Eligibility Criteria 2021 including Age Limit, Educational Qualification, Nationality, and More.
IBPS Clerk Eligibility 2021 | Age Criteria (As of 01.07.2021)
The candidate must be 20 Years to 28 Years. A candidate must have been born not earlier than 02.09.1992 and no later than 01.09.2000 (both dates inclusive).
Relaxation of Upper age limit
There is some relaxation of the upper age limit for special category candidates. The details on it are given below:
| | |
| --- | --- |
| Scheduled Caste/Scheduled Tribe | 5 years |
| Other Backward Caste (Non-Creamy Layer) | 3 Years |
| Persons with Disabilities | 10 Years |
| Ex-Serviceman / Disabled Ex-Serviceman | The actual period of service rendered in the defense forces + 3 years (8 years for Disabled Ex-Servicemen belonging to SC/ST) subject to a maximum age limit of 50 years |
| Widows, divorced women, and women legally separated from their husbands who have not remarried | 9 Years |
| Persons affected by 1984 riots | 5 Years |
| Regular employees of the Union Carbide Factory, Bhopal retrenched from service (Applicable to Madhya Pradesh state only) | 5 Years |
Key Points for IBPS Clerk Age Relaxation
IBPS Clerk age cap flexibility is granted to OBC candidates from the non-creamy layer for a period of three years.
Women who have been widowed, divorced, or formally split from their spouses are excluded from the upper age limit for a period of 9 years. They must not have gotten married before registering for the test in order to benefit from this exemption.
Persons With Disabilities belonging to a certain group/category may be eligible for IBPS Clerk age limit 2021 relaxation.
The categories are as mentioned below:
Partial or Full Blindness
Partial or Total Loss of Hearing
Locomotor Disabilities
Intellectual or Learning Disabilities, Autism and Mental Illness
Multiple Disabilities Displaying Comorbidity With Other Conditions
Crack The Exam Easily and Chase Your Dream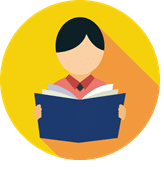 Download IBPS Clerk Ultimate Study Materials to Boost Preparation
Ex-Servicemen
Applicants who have worked in the armed forces are eligible for a 3 year IBPS

exam age limit

to benefit plus the duration of their service.
In the case of an ex-serviceman from the SC/ST group who has become impaired, it is further enhanced to the duration of service plus 8 years.
Those who have previously used this exemption to gain a government position in a grade higher than Group C or D are ineligible for age relaxation in IBPS Clerk. Ex-servicemen are now required to be 50 years old.
A limit of two combined exemptions is available to SC/ST and OBC applicants.
For instance, if an ST applicant with 7 years of service already applies to the ex-serviceman category, the upper age limit will be extended by a maximum of 15 years.
Regardless, if the ex-serviceman is still disabled, he could be eligible for the disabled ex-servicemen exception in addition to the SC/ST exemption. In this situation, he will be unable to assert the Persons With Disabilities exemption.
Applicants must show certificates supporting their exemption category while applying for a job with their chosen bank.
IBPS Clerk Eligibility 2021 | Educational Qualifications
A candidate should have minimum graduation qualification in any discipline from a recognized university or any equivalent qualification recognized by the Central Government. The candidate must have a certificate as proof of passing the qualifying examination.
Candidates must have a valid grade sheet/degree certificate to prove that they have graduated on the day they enroll and refer to the percentage of grades received in graduation when registering online.
There is no percentage of marks required in educational qualifications criteria to register for the post of clerk.
Computer Knowledge
Operational and operational knowledge is required in a computer system, i.e. candidates must have a certificate/diploma/bachelor's degree in computer operations/language / they have done computing/information technology as a subject in high school/college/institute.
Proficiency in the language of the official state/union territory (candidates should be able to read/write and speak the language of the official state/union territory) for which the candidates wish to apply are better.
Download Bank Clerk Study Packs
Ex-servicemen who do not have the above civilian examination scores should be enrolled ex-servicemen who have completed Army Special Education Certificate or related certificate in the Navy or Air Force after completing less than 15 years of service in the Armed Forces.
The IBPS Clerk Eligibility percentage is not defined by the Institute. Specific banks use the IBPS cumulative percentage measure for their activities.
IBPS Clerk Eligibility Criteria 2021 | Nationality/Citizenship
A candidate registering in IBPS Clerk Application Form 2021 must fulfill the below-mentioned criteria –
(i) a Citizen of India or
(ii) a subject of Nepal or
(iii) a subject of Bhutan or
(iv) a Tibetan Refugee who came over to India before 1st January 1962 with the intention of permanently settling in India or
(v) a person of Indian origin who has migrated from Pakistan, Burma, Sri Lanka, East African countries of Kenya, Uganda, the United Republic of Tanzania (formerly Tanganyika and Zanzibar), Zambia, Malawi, Zaire, Ethiopia, and Vietnam with the intention of permanently settling in India.
All applicants who are not Indian residents must submit a certificate of eligibility authorized by the Government of India while entering duty at their respective banks, according to the IBPS Clerk Eligibility.
IBPS Clerk Eligibility 2021 | Reservation for PwD 
The IBPS Clerk position has been described as a good fit for people with benchmark disabilities. As a result, under section 34 of the Rights of Persons with Disabilities Act, 2016′, PwS applicants are entitled to such accommodations.
Applicants from the following groups are eligible for IBPS Clerk reservation:
Orthopedic Challenged Category (OC) 
The OC group includes someone who is unable to perform specific tasks due to a nervous system, musculoskeletal, or both affliction.
Orthopedic Challenged categories comprise of the candidate suffered from the following:
Cerebral Palsy
Dwarfism
Acid Attack Victims
Leprosy Cured Person
Applicants in the OC category are eligible for reservation for locomotor impairment if they meet the following criteria:
OL -One leg affected (Right or Left) 
OA – One arm affected (Right or Left)
BL – Both legs affected but not arms 
OAL – One arm and One leg affected 
Note: An individual with OA and OAL should be able to use their hands normally.
Visually Impaired Person Category [IV]
Visually Impaired category [IV] people who suffer from the below-mentioned issues fulfill the IBPS Clerk Eligibility.
Blindness
Visual acuity less than 3/60 or less than 10/200 (Snellen) in the better eye with best possible correction; OR 
A total absence of sight; OR
Limitation of the field of vision subtending an angle of fewer than 10 degrees.
Low Vision
Limitation of the field of vision subtending an angle of fewer than 40 degrees up to 10 degrees.
Hearing Impaired Person
Any person having 70 decibels hearing loss in speech frequencies in both ears. 
Any person having 60- 70 decibels hearing loss in speech frequencies in both ears.
Intellectual Disability [ID] category
Individuals with the issues listed below fall into this group and are qualified to register for the IBPS clerk exam.
Mental Illness
Specific Learning Disability
Autism Spectrum Disorder
Candidates who desire to be qualified for reservation under the PwD group must provide a disability certificate granted by a competent authority in accordance with the Government of India guidelines. Such certificates can be subject to authentication or re-verification at the authority's discretion. PwD applicants seeking reservation would be assigned to reserved vacancies as specified by the RPWD Act, 2016, based on vacancies submitted to the IBPS by participating organizations.
IBPS Clerk Selection Process 2021
The IBPS Clerk Selection Process is something that every banking exam candidate must go through if they wish to be selected by the main financial institutions and banks in the public sector. This 2021 Clerk Selection Process will be carried out through the normal hiring process carried out by the Institute for the Selection of Banking Personnel (IBPS). 
Keep reading and get more updates on IBPS 2021 Clerk Selection Process.
We have covered a detailed guide on the IBPS Clerk Eligibility Criteria 2021. If you have any queries related to IBPS Exam, feel free to ask us in the comment section below.
FAQ's Related to IBPS Clerk Eligibility
What are the age criteria to fill the application form for IBPS Clerk Prelims Exam 2021?
The minimum age limit is 20 years and the Maximum age limit is 28 years.
What is the age relaxation for SC/ ST candidates?
Age relaxation for SC/ ST candidates is 5 years.
Is it necessary to know how to use a computer for the IBPS Clerk Prelims Exam?
Yes, since the IBPS Clerk Prelims Exam is entirely online, basic computer skills are required.
Is it possible for a student in their final year of graduation who is awaiting their degree to register for the IBPS Clerk 2021 Exam?
No. Applicants who are awaiting the final results of the required educational certification are not allowed to register for the IBPS Clerk Exam.
When is the closing date of the online Application?
Online Applications end in the third week of July 2021.
Is the exam Bilingual?
Yes, except for the English language section, all other sections are asked in both English and Hindi languages.
Is it necessary for PwD candidates to show the certificate?
Yes. You must provide a disability certificate granted by a competent authority in accordance with the Government of India guidelines.
How many marks are deducted for an incorrect answer? 
0.25 marks are deducted for the wrong answer.