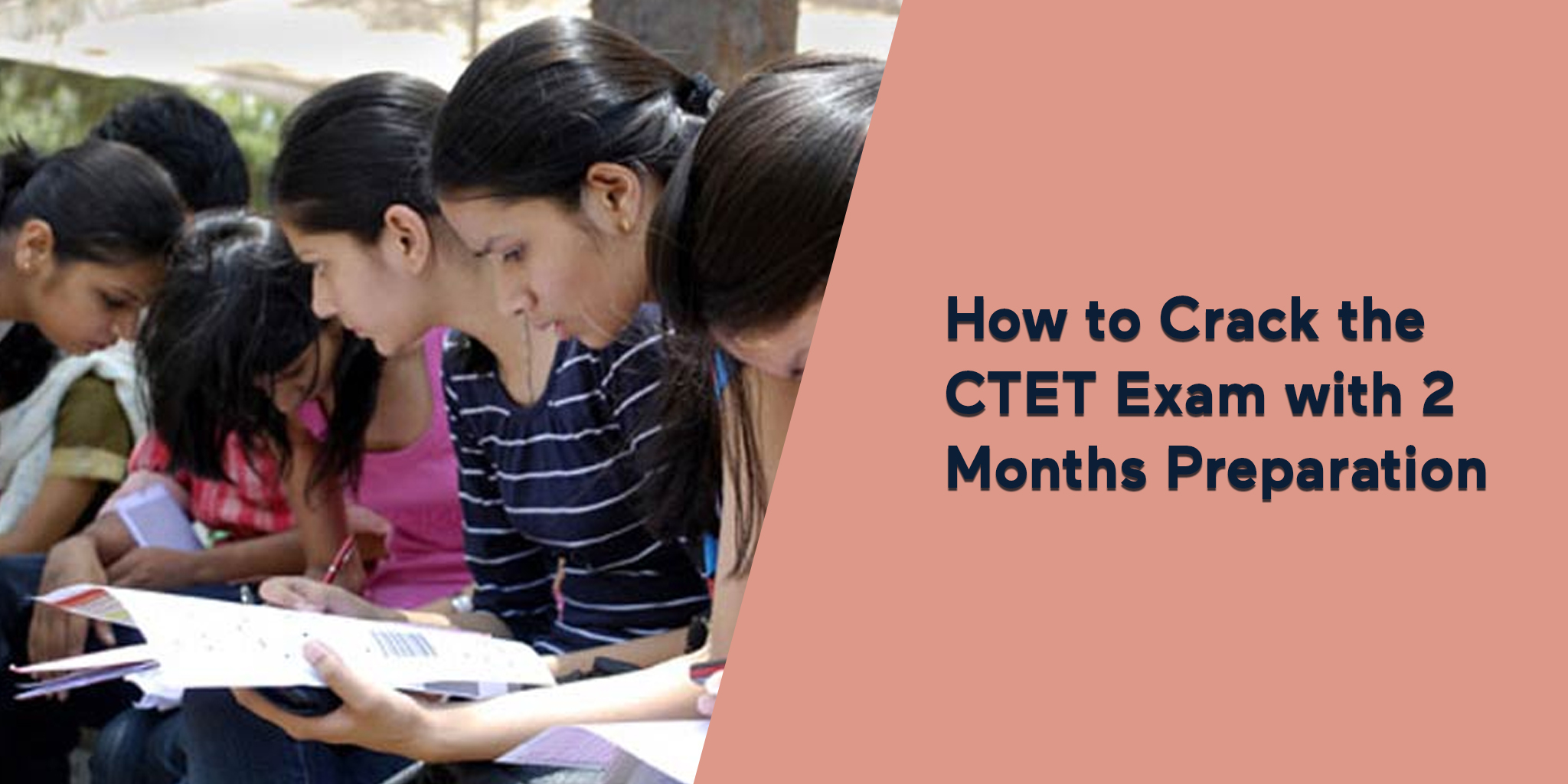 The CTET (Central Teacher Eligibility Test) is considered a litmus test of sorts for school teachers in India. This mandatory test for landing teaching jobs in government-run schools tests your aptitude as a teacher on various levels – from your knowledge of the subject matter to your ability to impart this knowledge in a manner that resonates with children of Classes 1 to 8. Conducted by the Central Board of Secondary Education, the CTET exam is usually held in the month of September and CTET Exam date 2019 is July 7, 2019. With a little over 60 days at hand, now is the time to press the pedal on your CTET 2019 exam preparation. Here's how you can crack the CTET exam with just two months of earnest preparation:
Know the Exam Pattern
With limited time at hand, the foremost focus of your CTET 2019 exam preparation should be to understand what this exam entails. Here is an overview of what you can expect from the CTET entrance:
The CTET in an offline exam, meaning you'll have to attempt it with a pen and paper and not digitally.
The duration of the exam is 150 minutes and the test comprises a total of 150 questions, each carrying one mark, divided in five sections. It is an objective-type test solely comprising multiple choice questions.
There is no concept of negative marking in CTET.
The CTET syllabus is divided in two parts – Paper I and II. While Paper I includes Language 1, Language 2, Child Development and Pedagogy, Environmental Studies and Mathematics, Paper II includes Language 1, Language 2, Child Development and Pedagogy, Social Studies, Mathematics and Science.
Paper I is meant for aspirant who intend to each Classes 1 to 5 and Paper II is for teachers for Classes 6 to 8. To be eligible for both the levels, a candidate must appear for both Papers I and II.
For languages, candidates have the option to choose from Hindi, English and Sanskrit for the Language 1 and 2 sections of the exam.
Source Study Materials Based on the Exam Pattern
Now that you know what the CTET entails, the next step is to acquire relevant study materials as per the examination pattern. Covering the syllabus for Class 3 to 8 for each of these subjects is a basic requisite for your CTET 2019 exam preparation. You can start with the NCERT books, since these are an integral part of the CBSE curriculum, and supplement your learning with textbooks from leading publishers such as Arihant, Upkar Publication or Disha Publication. In addition to these, there are a host of CTET preparation books for different subjects that help you approach the syllabus from the perspective of this particular entrance exam.
 [related_books catid="249″ product_type="ebook" algo="Latest"]
Focus on Child Development and Pedagogy
There is a dedicated section for Child Development and Pedagogy in the CTET entrance, and since each section of the exam carries equal weightage, this alone makes up for of 30 marks. Besides, at least 50 percent questions in the remaining sections are either from pedagogy or the subject-related questions are asked from a pedagogy perspective. Therefore, your success in CTET rests largely on your understanding of the concepts of Child Development and Pedagogy. The course syllabus for Class 3 to 8, be it for languages, environmental science, social sciences, mathematics or science is relatively easier anyhow, so you should devote a major chunk of your CTET 2019 exam preparation time to Child Development and Pedagogy.
Divide Your Time Well
Since the aim is to squeeze in your CTET 2019 exam preparation into a two-month capsule, you must dedicate the first month for completing the stipulated syllabus and the second for revisions and practices. This is absolutely imperative, as it is not the difficulty level of the questions but the paucity to time that makes CTET a tough nut to crack. With 150 questions to be solved in 150 minutes, you have just 60 seconds to solve a question. Having invested time in revisions and mock tests, you'd be better poised to tackle this challenge well. Attempt at least 2-3 CTET previous year papers and mock tests every week during your revision phase to be absolutely at ease with the exam pattern.
Don't Try to Study Everything
You have a little over a month to finish studying the course material for the CTET 2019 exam. Even though the syllabus for Classes 3 to 8 that you aim to cover during this time isn't too vast or difficult, it is still not possible to study all of it thoroughly in just a month's time. Go over past year's questions papers to understand which topics are relevant for your CTET 2019 exam preparation and build a schedule accordingly, allocating more time to your weak areas and gliding over your strong points.
Prepare Short, Precise Notes
To make the process of revisions simpler, make it a point to prepare notes for every subject and topic as you prepare them. Since the exam follows the MCQ pattern, you don't need to delve in fine details of every topic. Instead, being thorough with the important points and key highlights of every topic is essential. You need to be mindful of this requirement when preparing your notes. As a thumb rule, try to limit the notes for every subject in just two or three pages, as this will help you eliminate the fluff and focus only on what's important. Even in these concise notes, highlighting all the key points such as definitions, facts and figures will come in handy during the revision phase of your CTET 2019 exam preparation.
Make an Exam Strategy
Once you are done with your CTET 2019 exam preparation and revision, evolve a strategy to approach the exam based on you performance in mock tests. Divide your time evenly between different sections, aiming for the simpler questions first. Do not spend too much time on a single question, as it can hamper your ability to solve the rest. If the answer to a question remains elusive, move on to the next. Remember the key here is not solving all the questions but getting as many right as you can in the limited 150-minute time frame.