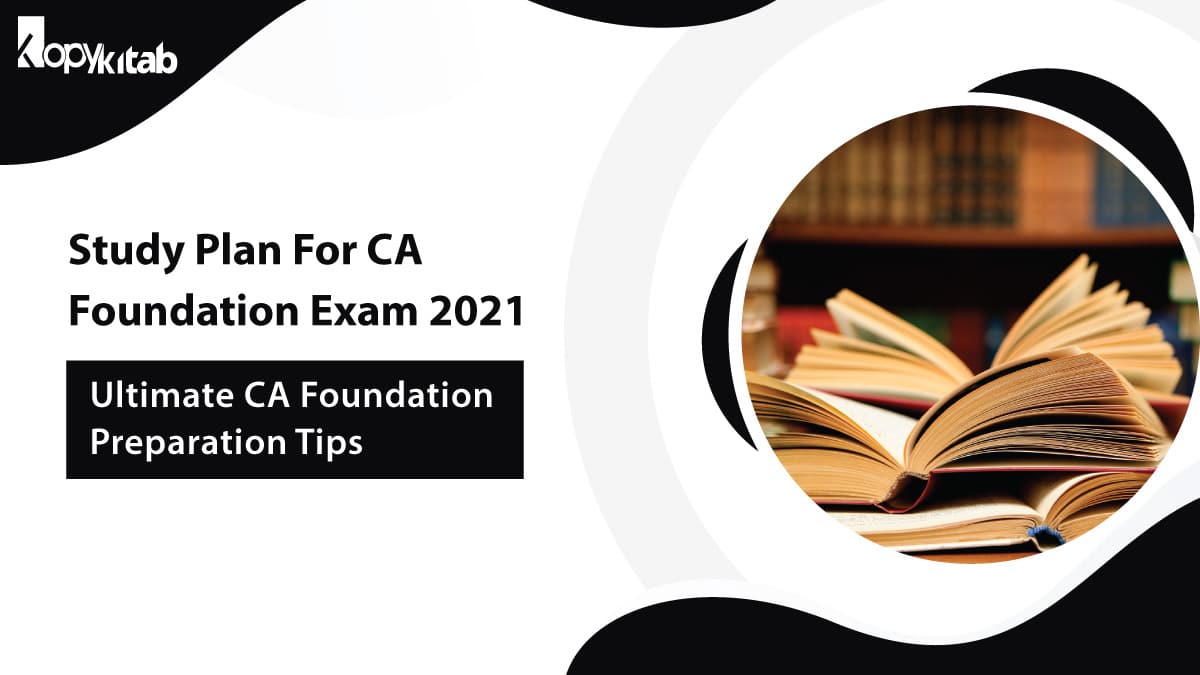 Study Plan For CA Foundation Exam 2021: CA Foundation Exam is an entry-level exam for students to pursue a career in Chartered Accountancy. The CA Exam is conducted by the Institute of Chartered Accountants of India twice a year.
CA is one of the toughest exams to crack. You should have the right resources and study plan to crack the exam. If you are preparing for the CA Foundation Exam then you must plan properly.
Here we have provided a detailed guide on the Study Plan For CA Foundation Exam 2021.
Study Plan For CA Foundation Exam 2021 | How to Study for CA Foundation?
The Chartered Accountant Exam is one of the toughest exams in India. The demand for ICAI Chartered Accountants is booming day by day because of growing entrepreneurship in the country.
To get a better result in any exam, you should have solid preparation planning and a focused mindset. You have to create a proper Study Plan For CA Foundation Exam and stick to it.
Company Secretary Official Site: icsi.edu
CA Foundation Exam has been conducted on 21st, 23rd, 25th, and 28th, January 2021. So, you have to prepare a study plan for CA Foundation Exam within the upcoming months to achieve a greater goal. You should be dedicated to your CA Study Plan For CA Foundation Exam and free from distraction.
Get Other Highly Important Essentials for CA Exam
How to prepare for CA Foundation? | Ultimate Study Plan For CA Foundation Exam
You can prepare better with a solid study plan for the CA Foundation Exam within the next few months. You should know your area of weakness and strength in various subjects.
Through daily practice and thorough study, you can develop depth concepts. Hard work is always important, but smart work is similarly essential.
Crack The Exam Easily and Chase Your Dream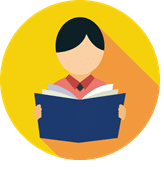 Check step-by-step Study Plan for CA Foundation Exam to crack the exam smoothly.
CA Foundation Study Plan Step 1: Understand The CA Foundation Syllabus And Exam Pattern 2020
Before starting your CA Foundation preparation, you should be aware of the CA Foundation Syllabus and Exam Pattern. Preparation without knowledge of the syllabus is just like finding a person without knowing the address.
The CA Foundation has subjects –
Principles and Practices of Accounting.
Business Laws and Business Correspondence and Reporting.
Business Mathematics and Logical Reasoning and Statistics.
Business Economics and Business and Commercial Knowledge.
Now check the CA Foundation syllabus and identify the tough subject for you. Start with the tougher one so that you can easily build a solid concept within the preparation period.
How does CA Foundation Syllabus help students learn effectively?
The syllabus for CA Foundation describes the topics and concepts to be covered.
CA Foundation syllabus also mentions the weightage allotted to different units and chapters. It will help you to form a strategy on how to prepare for chapters with high or low weightage.
It lets students know about the type of questions asked and various sections employed in the exam papers.
Having a clear understanding of your CA Foundation syllabus and the weightage to various sections will definitely help you to decide how much time you should dedicate to each section.
Step 2: Prepare a Study Time Table for CA Foundation
Without a proper study timetable, it will be tough to cover all subjects before the exam. You have to give top priority to those subjects where you have less knowledge. Once created a study plan for the CA Foundation Exam, should follow it strictly. Consistency is the key to success in any field.
How to make a Study timetable?
A timetable prioritizes your activities and all the subjects for the study included in your course. It tells you when to do a thing and how much time to do it.
Let me tell you a stepwise method of making a timetable.
Write down the names of common activities that you do daily
Write down the names of your subjects or books that are included in your course
Calculate The Time That You Have Apart from the Time of college or school and sleep
Allocate Time To Each Subject and Other Common Activities
Write Your Timetable on A Paper
Paste Your Timetable on a wall in Your Study Place
CA Foundation Study Plan Step 3: Prepare With Best CA Foundation Books 2021 And Study Materials
You should pick up the best CA Foundation Books. You should allocate time to every subject and every chapter according to the days left in your exam. It will correctly organize your studies and also help you to analyze your performance.
CA Foundation Study Plan Step 4: Join CA Foundation Proper Coaching Classes
Another study plan for CA Foundation Exam is you can join a coaching center to clear your concept and get a depth knowledge. Many of the students crack this exam without CA Coaching with just passing marks. But it is always better to have a depth concept on subjects rather than just clear the exam. It will also help to score better.
CA Foundation Study Plan Step 5: Provide Your More Attention on Statistics and Logical Reasoning
You have to focus on Statistics and Logical Reasoning if you are a Non-Maths commerce student. It appears as tough subjects for Non-Maths students. Logical reasoning covers 20 marks, and the remaining part is divided equally among Maths and Statistics. Therefore Non-Maths should focus mainly on Statistics and Logical Reasoning.
ICAI has introduced this paper Business Mathematics and Logical Reasoning & Statistics at the CA Foundation Level which is one paper of 100 marks divided into three parts:
Business Mathematics – Ratio and Proportion, Indices, Logarithms, Equations and Matrices, Linear Inequalities, Time Value of Money, Permutations and Combinations, Arithmetic and Geometric Progressions, Sets, Functions and Relations, Calculus.
Logical Reasoning – Number Series, Coding and Decoding and Odd Man Out, Direction Tests, Seating Arrangements, Blood Relations, Syllogism
Statistics – Statistical Description of Data, Measures of Central Tendency and Dispersion, Probability, Theoretical Distributions, Correlation, And Regression, Index Number and Time Series
CA Foundation Study Plan Step 6: Make sure You Have CA Foundation Revision Notes
To make better and quicker revisions before the CA Foundation exam, you should make a note on every single topic. You should always prepare your own short notes during your classes to get immense benefits at your exam time.
To make notes, you have to read books and attend classes of your teachers and make a summary of them that could be understood by you.
You can make CA Foundation Study notes in two ways. First, the ideas may be collected and then a proper shape is given to these ideas to make final notes. Ideas from the lecture, while it is delivered by the teacher as well as ideas from written material, are collected to make study notes.
CA Foundation Study Plan Step 7: Command Over Calculator
ICAI allows CA exams. You should have knowledge of various commands on the calculator to save more time while calculating. Learn the short keys like M+, M-, G, etc.
Four Time Saving Calculator Tricks
Have a look at the below mention tricks –
For Repeated calculation –
First of all, you have to decide a number that will be required in repeated calculations. Thereafter whatever calculation you want to be done with that number, you have to press that symbol twice resultant "K" will appear on your calculator screen.
Use of GT in Calculator –
GT referred to Gross Total. While searching for the results like NPV, this button is deemed to be very useful as it saves a lot of your crucial time. It stores the result of the current operation and adds it to the previous operation.
Use of Memory Operations –
The use of Memory Operations includes M+, M-, and MRC buttons. The use of these memory buttons saves a lot of time starting from CPT to CA Final. Whenever you press M+, the number displayed on your screen will get added to M+, and similar with M-, then press MRC for the result. M+ is used to add the numbers while M- is used to subtract the numbers.
Multiply a number without writing it again
Let's take an example – you have to calculate 25*25 the result of which would be 625.
Enter 25 in your calculator, then press * and then =, you will get your answer i.e. 625.
CA Foundation Study Plan Step 8: Take Short Breaks
For a long time study, you should take a short break to defeat procrastination. Take short breaks of 10-15 minutes every 2-3 hours to refresh your mind. Morning is the best time to study theory subjects. You should revise what you have done every day.
Benefits of Taking Short Breaks
You will get multiple benefits of taking breaks while studying. Here we have covered a few notable benefits.
Several studies suggest that the brain has a limited capacity to receive information. Just like the body, even the brain has limits. After reaching the limits, your mind assumes that the information studied is unimportant.
Although you think you are studying your mind is actually just reading the material instead of learning it. At such times, best to take a break and then resume your studies.
Studying for long hours at a stretch creates information overload, therefore taking a break is a must. While taking a break your mind relaxes. During the process of relaxation, your mind refreshes and is ready to store more information and functions at its optimum level.
After continuously utilizing your mind with information over a long duration of time, it is important for you to take a break. Besides, your concentration deteriorates over continuous study. Hence to improve concentration it is important to take a break.
With a refreshed mind you become more focused and are most likely to study well and remember the matter discussed.
With a refreshed mind, your attention span is increased thus enabling you to learn the matter fast. Retaining information becomes easy and fast with a refreshed and rested mind. Once the mind is relaxed it is able to function at its optimum level and memorizing information is relatively easier.
The pace at which a refreshed mind functions in comparison to an exhausted one are poles apart. Because just as the body needs rest so also the mind requires rest in order to function at its optimum level. When the mind is functioning at its optimum level the amount of time spent in understanding the matter and memorizing the information is improved. It will also boost the chances of recalling.
CA Foundation Study Plan Step 9: Solve Mock Test Papers & Previous Exam Papers
CA Foundation mock test papers are beneficial to clear the exam. You will learn time management and understand the exam better. But make sure that you have completed the whole syllabus before solving the online mock test series.
Solving the mock test and previous exam papers on a daily basis assists in time management. You can begin by solving one paper per day and calculate the time taken for completing it. This will thereby help further in gaining a good insight into your speed and accuracy. Also, you will get a platform for knowing your strengths and weaknesses whereby you can further work in building your caliber.
CA Foundation Study Plan Step 10: Focus On Study Plan & Revision In The Last Month
You should focus more on the preparation. Never take it lightly as there are no more school exams. Stay away from distractions like social media. Stay calm and relax to maintain your self-confidence.
You should revise appropriately after completion of the study. Last month is a crucial time. You should revise every topic before the final exam. For that make an order of subjects for revision.
CA Foundation Study Plan 3 Months
Test Series helps to plan your studies properly
Familiar with the exam pattern
Increase Speed
Improve presentation
Quality Notes for Exams
How Many Hours to Study for CA Foundation?
Try to spend a minimum of 4-5 hours per day, if you want to crack CA Foundation in 3 months.
Why Choose Kopykitab for CA Foundation Preparation?
We are providing a better flexible learning system that can help every student to gain their knowledge. You can easily access our CA Foundation Study material anytime from any location.
We are proving the best CA foundation e-books PDF of various subjects from top publishers across the country. You can make a study plan for CA Foundation Exam easily by using our CA Foundation Study Material PDF.
FAQ's Related To Study Plan For CA Foundation Exam
Is practicing previous year paper's of CA Foundation make sense?
Yes. Solving and analyzing previous year's papers of Foundation CA Exam will assist you in determining the importance of each topic in the papers.
How much time should I devote to studying for the CA Foundation exam?
Try to spend a minimum of 6 hours per day to pass the Foundation Exam.
Is CA Foundation easy for an average student to succeed in the 2021 Exam?
Yes. Every candidate needs to work hard to clear the CA Foundation exam.
Is it possible to pass CA 2021 Foundation without practicing mock tests?
Yes. You can clear the CA Foundation with the help of the best textbooks. But, with the help of the Mock Test, you will get an idea of the actual CA Exam, and also it will help you to identify your weakest area and strong area.
Is it possible to pass the CA Foundation Exam in less than two months?
Yes. With the help of proper study material, you can easily clear CA 2021 Foundation Exam.
What is the mode of CA Foundation 2021 Exam?
The mode of the CA Foundation Exam is Pen – paper-based except for Paper 3.
What is the time duration for Paper 1 and 2 CA Foundation?
The time duration for Paper 1 and 2 CA Foundation is 3 hours.
What will be the medium of questions for the CA Foundation Test?
Questions will be given in both English and Hindi in ICAI Foundation Exam.
Now you have a brief idea of the Study Plan For CA Foundation Exam 2021. Feel free to ask us your doubts related to ICAI in the comment section below.