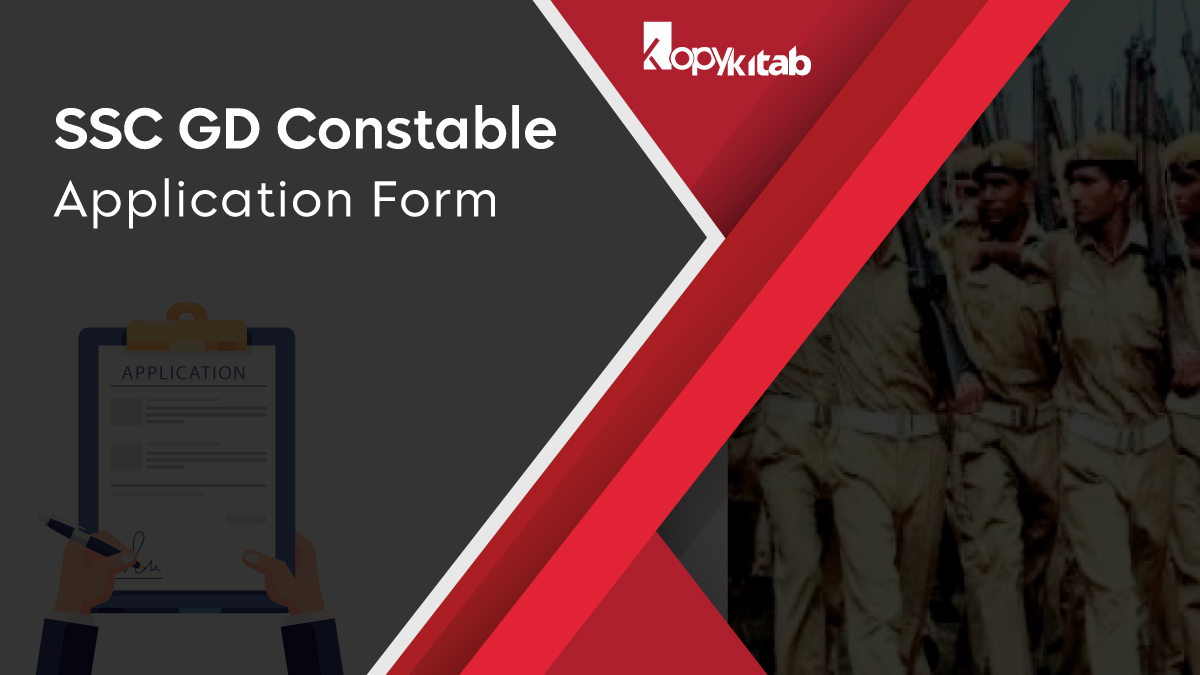 SSC GD Constable Application Form: SSC will release the Application Form for General Duty Constable (GD) Exam by 25th March 2021. All the applicants must ensure their eligibility to appear in the SSC GD Constable 2021 exam first, then go ahead with submitting an online application form. You must have a valid and functional e-mail ID and mobile number for registration.
Are you preparing to register for the SSC GD Exam 2021? Do you know how to fill SSC GD online application form in the correct way?
Don't worry! Here in this article, we are providing a detailed guide on SSC GD Constable Application Form 2021.
SSC GD Constable 2021 Online Form
SSC GD Exam Constable is the recruitment drive by the Staff Selection Commission (SSC) to recruit for the post of Constable, General duty nationwide. SSC conducts a national-level recruitment exam to fill the SSC 2021 Vacancies for constables under general duty.
There are some Eligibility Criteria, some mandatory documents required before you register and apply for the job online on the SSC's official website. In this section, we will look into the details of how to register and fill the application to appear for the SSC GD Constable exams.
SSC GD Constable Application Form – Dates
Check out the important dates for the Selection Process of the SSC GD Constable post from the table below:
SSC GD Online Form

Events

Dates

SSC GD Notification 2021

25-Mar-2021 17-Jul-2021 (Tentative)

Start Date of SSC GD Online Application

25-Mar-2021 17-Jul-2021 (Tentative)

Last Date of SSC GD Constable Application

31-Aug-2021 (Tentative)

Last date to submit online Application fee

2-Sep-2021

Last date to submit offline Application fee

7-Sep-2021
Documents Required for the SSC GD Constable Application Form
You need to keep the following documents handy as you need to furnish these documents along with the SSC GD Constable Application Form.
Correct Email ID
Active mobile number

You need to furnish your Aadhar Card or the Aadhar Enrolment Number

In case you do not have the Aadhar Card. Instead of an Aadhar Card, you may also submit a Voter ID Card or a PAN. You can use your Passport details, or Driving License number as well. Even a School/College ID or an Employer ID will work.

Scanned image of the photograph
Scanned image of the Signature

Provide your bank account details for making payment

You need to provide the mark sheet of class 10 along with the admit card

You need to provide the impression of your left-thumb (LTI) in JPEG format.

If paying online – Debit/Credit Card details/Net banking
Requirements for Uploading Photograph, Signature, and LTI (Left Thumb Impression)
The photograph must not be older than three months from the date of publication of the notification for SSC GD 2021.
The date specified in the image should be easily recognizable.
The image should be without a hat and spectacles.
Both of the ears in the photo should be seen clearly.
Applications with illegible signatures would be rejected by the commission.
Check out the table for further Requirements for Uploading Photo, Signature, and LTI:
Image

Dimension Size File Type

Kb in Size

Format

Colour Photograph

(passport size photograph)

100 x 120 pixels

3.5 cm (width) x 4.5 cm (height).

20kb–50 kb

.jpg / .jpeg/ .png

Signature

140 x 60 pixels

4.0cm (width) x 3.0 cm (height)

10kb – 20kb

.jpg / .jpeg/ .png

Left thumb Impression

140 x 60 pixels

4.0cm (width) x 3.0 cm (height)

10kb – 30kb

.jpg / .jpeg/ .png
Note: The certificate of disability (if any), caste certificate should be in JPEG/PDF format between 20kb to 50kb.
SSC GD Constable Application Fee
Candidates who want to attend the SSC GD exam must pay an application fee. Once the applicant has paid the application fee, the application process is finalized.
Check out the following table for the SSC GD Constable application fee:
SSC GD Constable Application Fee
Category
Constable Application Fee
General/OBC
Rs.100
Female/SC/ST/PwD/ESM
Exempted
The following are the online and offline payment options for candidates paying the SSC GD application fee:
Online Payment: The SSC GD Constable online application fee must be paid using BHIM, UPI, Credit/Debit Card, or Net Banking.
Offline Payment: Payment can be made offline at SBI Branches by generating SBI Challan.
Complete Steps to Fill SSC GD Constable Application Form
You need to fill the SSC GD Constable Application form in two parts –
Registration &

Application Form
Check out the step-by-step registration process for SSC GD Constable as mentioned below:
SSC Constable (GD) Registration
You need to follow the below-given steps:
Candidates who are applying for the first time for SSC GD must go through the registration process. On the home page, candidates must click on the 'Register Now' button.
Fill in the basic information, such as your name, date of birth, and contact information.
Applicants must enter their name, father's and mother's names, and date of birth exactly the same as it appear on their Matriculation certificate.
Fill in your Aadhaar number, enrollment number, or identity card number.
Aspirants must fill out the details of their Matriculation, including the education board, roll number, and year of passing while filling out the SSC GD Constable Application form.
Fill in your gender, highest educational qualification, phone number, and email address, among other details.
Candidates must validate their mobile number and email address after filling out the basic information.
The registered mobile number and email address that you provided will receive a Registration ID and password.
Click the 'Next' button to continue filling out the additional information.
Fill in the following information: citizenship, category, identification mark, permanent and temporary addresses.
Upload your image and signature, as well as your Aadhaar enrolment number, and left thumb impression.
Different OTPs are sent to the registered mobile number and email ID once you click the 'Final Submit' button.
For the registration process to be completed, candidates must enter the OTPs.If the registration process is not completed within seven days of submission, the data will be removed from the system. Furthermore, after completing the SSC GD online registration, the basic information can only be altered once.
Crack The Exam Easily and Chase Your Dream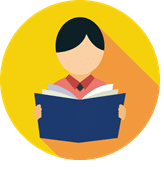 Download SSC GD Constable Ultimate Study Materials to Boost Preparation
SSC Constable GD Application
Applicants must now login to their account using their registered ID and password to finish the SSC GD application form filling. When asked to do so, they should change the password.
Click on 'Apply' in the SSC GD Constable section of the 'Latest Notifications' tab.
Information filled during SSC GD Constable registration will be auto-filled and are non-editable.
In order of preference, choose three exam centers.
Select Domicile State/ UT and District of Domicile
Give preference of CAPFs/ Organizations.
Pay the SSC GD Application Fee either online or through SBI Challan
SSC GD Constable Application Status and Modification 2021
You must understand that after the final submission of the SSC GD Constable Application 2021, there is no alternative to edit or correct any information. Therefore, you have to make sure that the form is filled off with no blunders.
Applicants after submitting their application form may verify their application status for SSC GD 2021 in order to know whether their applications have been approved by the exam administering authority.
You can check the status of your application form by following the simple steps mentioned below:
Visit the regional official website of SSC
On the Home Page, Click on the Application Status direct link
Select Application Status in the Select Status Type Drop Menu
In the next section select the exam name
Click on Yes if you know your Registration ID or else click on No if you are not aware of the Roll number.
Enter the registered ID, Mother's Name, Date of Birth and click on Search Status
SSC GD 2021 Application Status will be displayed on the screen
Get Other Highly Important Essentials for SSC GD Constable Exam
SSC GD Constable Eligibility 2021
SSC proposes a detailed eligibility requirement for the GD Constable 2021 Exam for applicants. With regard to Nationality, Academic credentials, Age Limits, and Reservations for applicants, you should go through the SSC GD Eligibility 2021 requirements.
We have covered a detailed guide on the SSC GD Constable Application 2021. If you have any queries related to SSC Exam, feel free to ask us in the comment section below.
FAQ's Related To SSC GD Constable Application Form 2021
How much fee should I pay for SSC GD Exam 2021?
If you belong to the General category then you need to pay Rs 100/- as the GD Constable application fee else there is no fee for other categories.
Is there any option to edit the GD application form after submitting it?
It depends on the Staff Selection Commission whether they allow for SSC GD Constable Form Correction. But, on the safer side make sure to fill the form carefully without making any mistakes.
Is it necessary to pay the SSC GD application fee for the exam in 2021?
Yes, as stated in the notification, all candidates must pay the SSC GD application fee.
What if my SSC GD payment status is not successful?
Candidates, who have paid the SSC GD Constable application fee but payment data has not been received from the bank, can retrieve the payment details by entering the registration id and password. 
Can I fill the SSC Form 2021 in offline mode?
No, the SSC Exam Application Form will be done only in online mode.
Should I choose a desktop or mobile phone for filling the SSC GD 2021 form?
It's better to fill the SSC GD Constable Application Form on the desktop to avoid any minor mistakes.
Can 10th Pass Students allow to fill the SSC GD Constable Application Form?
Yes, 10th pass applicants can also fill the GD Constable online form.
When is the closing date of the 2021 SSC GD Constable Application Form?
Online Applications for SSC GD end on 31st August 2021.