Physics is a vast, varied, and unique subject. It covers a host of concepts, allowing students to understand the science that deals with the physical world. Physics is also the base for several other scientific subjects. Not only does it help a student prepare for the board exams, but also forms the foundation for competitive exams as well as higher education.
With NCERT Solutions, students get to understand the crux of the subject in detail. The solutions books have a chapter-wise arrangement of the concepts, making for easy navigation. They cover all the core concepts in-depth and are one of the best study materials for those who wish to get high scores.
Besides the chapter-wise explanation of the concepts, NCERT Solutions for Class 11 Physics also consist of both solved and unsolved sample question papers. And by answering them, you can know the actual pattern of the question papers.
NCERT Solutions for CBSE Class 11 Physics are available for download in the PDF format, allowing students to get free copies and start preparing instantly.
CBSE Class 11 Physics
The Physics subject for CBSE Class 11 consists of hundreds of formulae and other fundamental concepts that equip students to face the Class 12 board examinations. For example, basic concepts such as units and measurements, motion, work, energy, power, gravitation, and thermodynamics come in handy for students who wish to pursue courses like Pure Sciences or Engineering.
NCERT Solutions for CBSE Class 11 Physics
NCERT Solutions for CBSE Class 11 Physics are for those students who want to gain extensive knowledge in the subject and crack the examinations. NCERT deems its solutions books as essential for all those in Class 11 who are waiting to take up their class 12 board exams, which is a crucial deciding factor for their future. These books also serve as reference material when you sit down to solve those practice questions given in the textbooks.
The solutions from NCERT not only helps students to focus on those topics that are relevant for the exams but also lets them get their basics right. Thus, by establishing a solid foundation, the books allow them to tackle and overcome other challenging problems in the subject.
The solutions books are available in PDF format, and you can download them for free. Crafted by experts with extensive knowledge and experience in the subject, these books are dependable guides for students. Also, since the designers are well-versed in the topics, they know the questions that may occur in the examinations. So, it would help those who study these books to focus on them.
Download Chapter-wise CBSE Class 11 Physics NCERT Solutions PDFs from below –
| | |
| --- | --- |
| Sl No. | Chapter Name |
| 1. | Physical World |
| 2. | Units and Measurement |
| 3. | Motion in a Straight Line |
| 4. | Motion in a Plane |
| 5. | Law of Motion |
| 6. | Work, Energy, and Power |
| 7. | System of Particles and Rotational Motion |
| 8. | Gravitation |
| 9. | Mechanical Properties of Solids |
| 10. | Mechanical Properties of Fluids |
| 11. | Thermal Properties of Matter |
| 12. | Thermodynamics |
| 13. | Kinetic Theory |
| 14. | Oscillations |
| 15. | Waves |
Secure Higher Grades and Chase Your Dream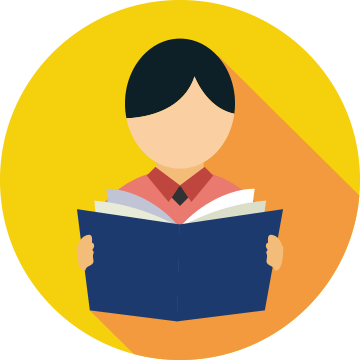 Chapter-Wise NCERT Solutions for CBSE Class 11 Physics
The main textbook for Physics for those in CBSE Class 11 explains in detail various concepts that are of prominence in the subject, including motion, units of measurement, work, energy, power, light waves, and more. The books consist of 15 chapters, with each chapter focuses on one area at a time. The first chapter introduces Physics as a subject to the students and enables them to learn further by imbibing in them a strong background knowledge.
And from there on, different chapters turn the attention of students to various concepts and gives them a chance to relate what they have learned to real-world situations. Also, since these solutions books are designed, keeping in mind the class 12 board examinations, some concepts are given more importance than others.
The books provide logical solutions to textbook exercises which is why going over them before the exams help relieve students of stress. The table below shows the list of chapters from the NCERT solutions books for CBSE class 11 Physics. Each chapter explains one topic. Some topics that are more important than others may also consist of more than one chapter.
Benefits of NCERT Solutions for CBSE Class 11 Physics
NCERT Solutions for Physics for CBSE class 11 acts as reference guides, allowing you to understand the topics quickly. Not only does it help prepare for the board exams, but also for other competitive examinations that require strong background knowledge of the core concepts. NCERT Solutions help students of Class 11 to better relate to the different topics in Physics in many ways, some of which are given below.
1. Detailed Explanation of the Concepts
NCERT Solutions for CBSE class 11 Physics are designed by experts who have extensive knowledge of the core concepts. So, they explain them in detail, taking one topic at a time and making sure that they cover all the aspects of that topic. So, by providing an in-depth explanation of each topic, students can better understand them and apply the same to crack various competitive examinations.
2. Practice Guide
If you have any doubts when you sit down to practice the exercise questions, you can always refer to the NCERT solutions for getting them cleared. And, in the process, you also get a chance to revise the topic.
NCERT Solutions for the Physics subject for Class 11 are not only helpful for the board examinations but also other competitive exams, including the IIT-JEE.
3. Better Understanding of the Subject
With NCERT Solutions for Physics for the students of class 11 CBSE syllabus, you get a better understanding and hold on the subject, and thus, become more confident to face the examinations.
NCERT Solutions for Physics for CBSE class 11 are not just reference materials, but comprehensive guides that explain the concepts in detail. So, by revising them, you can better understand what they have already taught you in class, and better equip yourself to face the examinations.
4. Create Revision Notes
Physics is one of those subjects that requires constant attention. So, revision becomes vital, especially when studying by yourself. It is also one of the primary aspects that make up for a good score in the examinations. Hence, there should be no compromise when it comes to revising. Revision not only helps you to grasp the concepts quickly but also allows you to organize your process of studying for the exams.
It helps you stay connected with essential concepts in the subject and allows you to go over them a couple of times so that you can keep them in mind. Chapter-wise revision notes for all the 15 chapters are available for download in the PDF format, and you can get them for free. They will surely help you sort out the entire process of studying by allowing you to understand various parts of the subject in a faster and better way.
We have covered the detailed guide on CBSE NCERT Solutions for Class 11 Physics. Feel free to ask any questions in the comment section below.