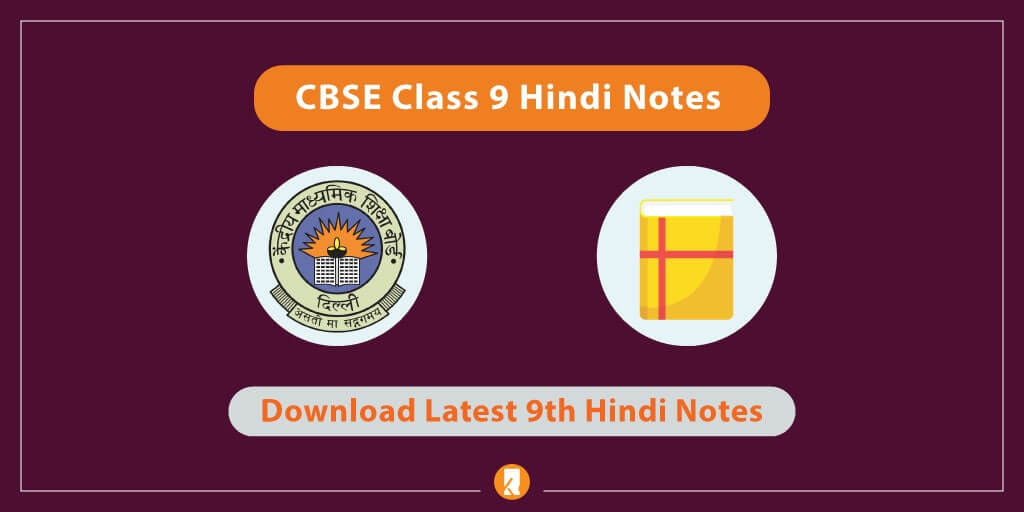 CBSE Class 9 Hindi Notes: Are you preparing for CBSE 9th exam? ready to show them what you are made of? We know you are ready and we also know that you are working really hard to secure a good place in the final exam. Are you still thinking about some of the best ways to prepare for this exam? You don't need to worry about that because we are here to guide you.
In this blog, we will be covering some of the important aspects of CBSE Class 9 Hindi Notes like the basics along with the advantages. You will also come across some of the useful books to channelize your Hindi study notes in a better way. Read all the parts carefully.
CBSE Class 9 Hindi Notes 2020-21

CBSE Class 9 Hindi Notes are usually shaped in a way that meets the needs of the students. All the important topics are arranged on the basis of relevance. Special attention must be given to the questions which are getting repeated. You need to make a note of topics that you need to add or exclude. The topics which have appeared in the question papers many times must be presented carefully.
Basically, the Hindi course is divided into 2 parts- Couse A and Course B. Keep an eye on the syllabus while you focus on the Hindi notes. Notes for Class 9 Hindi must be placed by referring to the chapter-wise solutions.
Here is the chapter-wise notes list-
Download 9th Hindi Chapter Notes
CBSE Class 9 Hindi A Notes
It covers following chapters,
Kritika
इस जल प्रलय में
मेरे संग की औरतें
रीढ़ की हड्डी
माटीवाली
किस तरह आखिरकार मैं हिन्दी में आया
Kshitij
प्रेमचंद
राहुल सांकृत्यायन
श्यामाचरण दुबे
जाबिर हुसैन
चपला देवी
हरिशंकर परसाई
महादेवी वर्मा
हज़ारीप्रसाद द्रिवेदी
कबीर
ललद्धद
रसखान
माखनलाल चतुर्वेदी
सुमित्रानंदन पन्त
केदारनाथ अग्रवाल
सर्वेश्वर दयाल सक्सेना
चंद्रकांत देवताल
राजेश जोशी
CBSE Class 9 Hindi B Notes
It covers the following chapters
Sanchayan
गिल्लू
स्मृति
कल्लू कुम्हार की उनाकोटी
मेरा छोटा -सा निजी पुस्तकालय
हामिद खाँ
दिये जल उठे
Sparsh
रामविलास शर्मा
यशपाल
बचेंद्री पाल
शरद जोशी
धीरंजन मालवे
काका कालेलकर
गणेशशंकर विद्यार्थी
स्वामी आनंद
रैदास [कविता]
रहीम [कविता]
नज़ीर अकबराबादी [कविता]
सियारामशरण गुप्त [कविता]
रामधारी सिंह दिनकर [कविता]
हरिवंशराय बच्चन [कविता]
अरुण कमल – नए इलाके में [कविता]
अरुण कमल – खुशबू रचते हैं हाथ [कविता]
Secure Higher Grades and Chase Your Dream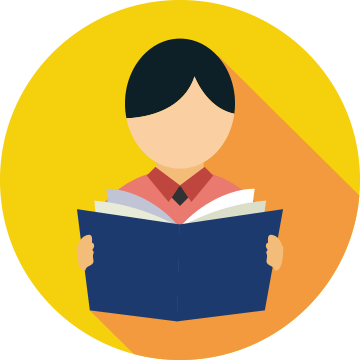 Other Important Links for CBSE 9th Hindi
You should refer to the below links to know CBSE 9th Hindi Exam. Click on the link to access other important information related to the CBSE 9th Hindi.
Benefits of following CBSE Class 9 Hindi Revision Notes
Shaping Class 9 Hindi notes is not an easy task because a student has to place the topics according to the relevance. You need to make a lot of effort to get certain things right. When you concentrate on the tiny details while preparing notes your performance reaches a new height. Here are some of the advantages –
You get enough time to modify your methods of preparation by following the contents of the notes.
Study notes prepare you for those things which are important for your final exam.
Referring to the notes helps you to secure a good position in the final exam.
Recollecting the relevant topics becomes easier when you focus on the notes.
You will be able to work on the weak areas by focusing on the topics which are added to your study notes.
You will be in a position to track your performance after you go through the important topics which are included in the notes.
You will get to know answers to all chapters
Relevant books for structuring your Class 9 Hindi Notes
To prepare Class 9 Hindi study notes for your final examination you just need the right kind of books. When you are ready with the useful Hindi books you will be way ahead in terms of preparing Hindi notes. Refer to some of those books which have received good reviews from the purchasers as well as from the critics. You can rely on those books which have got good ratings. Try to buy those books which will assist you to design Hindi notes with confidence.
Here are some useful books-
We have covered the detailed guide on CBSE Class 9 Hindi Notes PDF. Feel Free to ask any Questions Related to CBSE Class 9 Hindi in the comment section below.
FAQs on CBSE Class 9 Hindi Notes
From where can I do the 9th Standard Hindi Notes 2020 PDF Download?
You can find the download link in the above blog.
Is it beneficial to read 9th Hindi Notes?
Yes, there is n number of benefits which you can see in this blog.
Hou much will it cost to download the 9th Standard Hindi Notes PDF?
You can download the PDF for free.