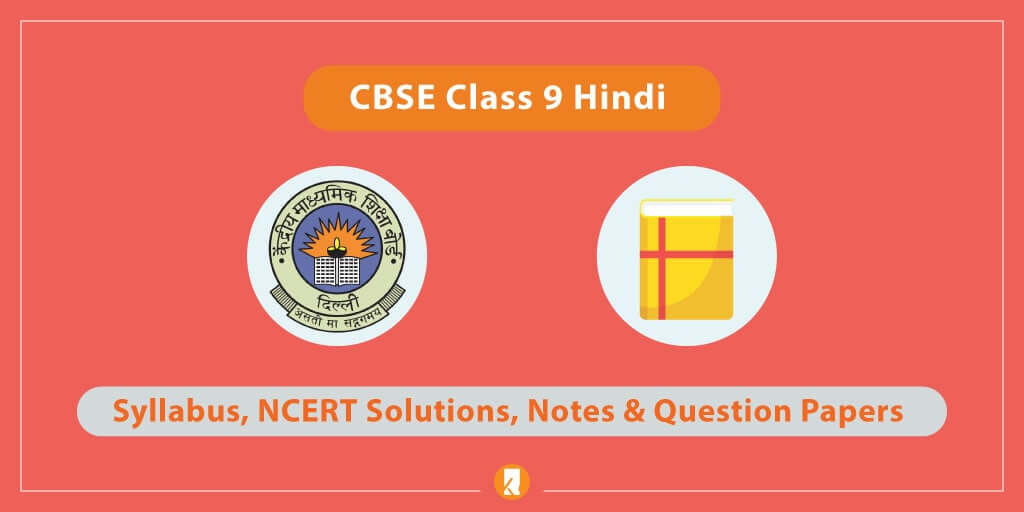 CBSE Class 9 Hindi 2020-21: Hindi is a scoring subject and by preparing well, the students can score better. CBSE designs the class 9 syllabus for Hindi and all the CBSE affiliated schools follow the same syllabus. CBSE Class 9 Hindi syllabus is divided into Hindi – A and Hindi-B. 
In the syllabus, there are many meaningful lessons that let you know the outstanding works enclosed by famous writers. 
In this article, you will find the complete guide on CBSE Class 9 Hindi.
CBSE Class 9 Hindi 2020-21
CBSE offers up to 30 languages for the students to choose from as their second language. It has part A and B. Part A is about literature which focuses on Poetry and Prose, Part B is all about grammar and questions from the textbook.
CBSE class 9 Hindi course is from Kshtitij, Kritika, Sparsh, Sanchayan as designed by the expert teachers. 9th Hindi is divided into 2 parts i.e. Hindi A and Hindi B.
Both the parts consist of 4 sections:
Reading
Grammar
Questions form Textbook
Writing
CBSE 9th Class Hindi Syllabus 2020-21
CBSE Class 9 Hindi has Part A which is of Kshitij and Kritika. Part B has Reading, grammar, questions from the textbook, composition. Part B Hindi has an unseen passage, grammar, and creative writing. The writing skills section is the lengthiest.
It is important for students to practice writing. In the essay writing, always remember to start with a good introduction. The body of the essay should contain the right essence and choice of words must be to the point.
CBSE Class 9 Hindi Books 2020-21
NCERT textbook for Class 9 Hindi explains each and every chapter in a simple language for students to understand. These textbooks provide exercise questions for students to practice and are considered as the best study resources.
Secure Higher Grades and Chase Your Dream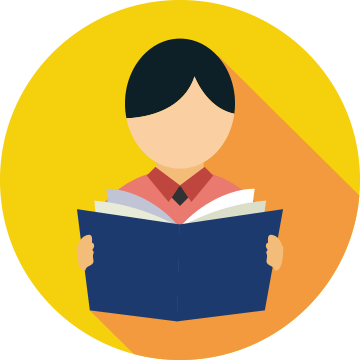 CBSE Class 9 Hindi NCERT Solutions 2020-21
The 9th Hindi solutions are found in the relevant textbook guides as per the latest syllabus. The answers for each question are written by the experts of Hindi. The 9th NCERT Hindi Solutions book contains the answers to all the questions that are written by the subject matter experts. These solutions are in detail and accurate, you don't really have to struggle to understand. They are easy to understand and learn. Hence, it is like a great resource during the time of examination to bank upon.
CBSE Class 9 Hindi Sample Question Papers 2020-21
CBSE 9th Hindi sample paper question paper gives clarity about the marking scheme too, hence, don't forget to go solve these sample question papers. The preparation of the students will become much better by referring to these sample question papers.
It is very important for the students to have a clear understanding of the question papers. CBSE releases sample papers every year, it will be of great help for the students to download these papers and practice them.
CBSE Class 9 Hindi Previous year Papers
Solving 9th Hindi Previous Year Papers can be a great practice. Practicing previous papers helps in improving your speed of answering and you could really assess yourself where you stand. It helps in identifying where you lag and you can focus on such areas only.
CBSE 9th Class Hindi Worksheets
9th Hindi Worksheets are prepared by experienced teachers and experts in the subject. Therefore, practicing these worksheets help to a great extent. The worksheets are prepared chapter-wise. Enough practice makes the students very comfortable with the subject.
This helps subject knowledge, the students don't need to attend any tuitions either for any kind of help.
CBSE 9th Class Hindi Revision Notes 2020-21
The revision notes are prepared in line with the current academic year so that, if any changes are there in the syllabus, that will be incorporated too. The revision is indeed very helpful to the students as most of them feel stressed at the time of examinations.
We have covered a detailed guide on  CBSE Class 9 Hindi exam 2020-21. Feel Free to ask any questions in the comment section below.