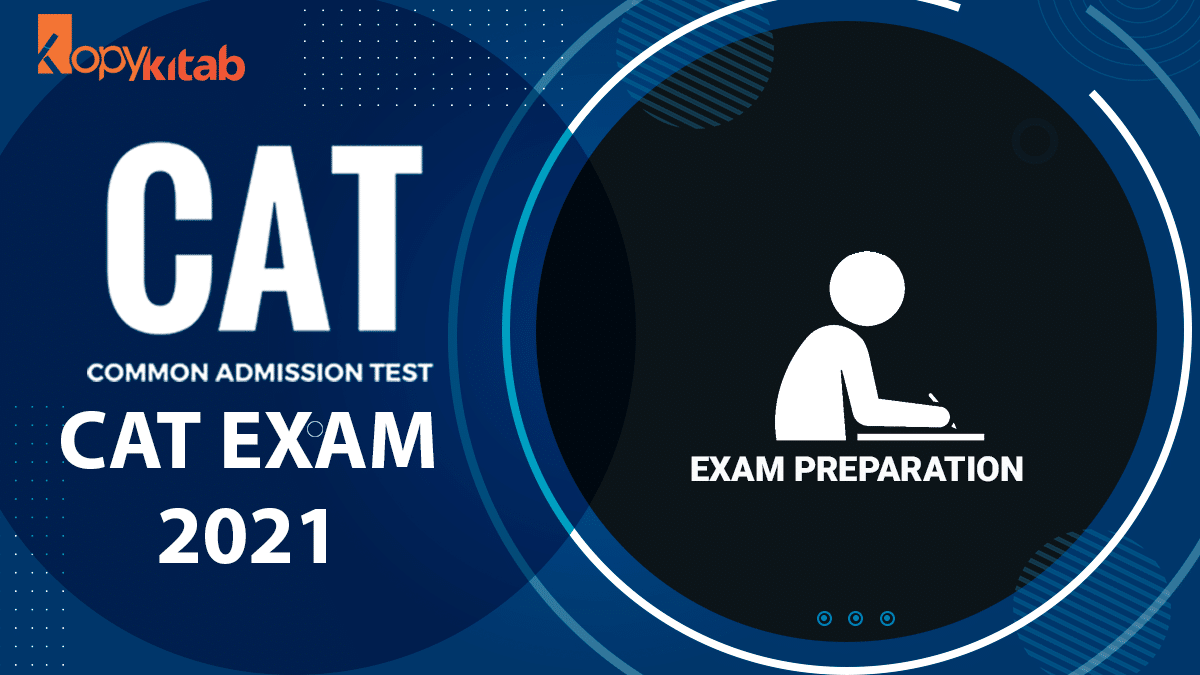 CAT Preparation Tips 2021: Are you an MBA aspirant? Applying for the CAT 2021 Exam? CAT is one of the topmost entrance examinations for admission into an MBA degree. There are just a few months left to prepare for the CAT 2021 Exam. This test creates fierce rivalry for admission to IIMs and other top B-schools. Candidates must have the best CAT Preparation Tips. So, we are providing the CAT Preparation Tips in this article.
How to Prepare for the CAT in 2021?
| | |
| --- | --- |
| Change in CAT Exam 2021 | Required Change in CAT preparation |
| Number of questions to go up from 76 to 100 | Test-taking strategy to be tweaked. Selection of questions becomes important |
| Increased Overall CAT duration to 3 hours and Sectional duration to 60 minutes each | Students should focus on preparation. The exam could prove more beneficial with a better scoring opportunity |
| Difficulty Level may go up | Improve your skills in each section, IIMs may decide to have stronger skilled students |
| Change in Mock Test-Taking Strategy | Increase the total number of questions and duration for your mock test. This will give you a real feel of the new CAT pattern |
When to Start CAT Preparation?
Well for proper CAT exam preparation, one must require 6-9 months. With complete dedication and hard work, candidates can crack the CAT exam with a high score.
Below is the time frame required for CAT preparation
Learning concepts and knowing the foundation: 3-4 months
Attempting Mock Tests: 1-2 months
To become a master in any topic, knowing the basics is a must. Candidates must be thorough with the basics and know their strong and weak areas. 
Unlock Ultimate CAT Study Materials
CAT Preparation Tips 2021
Wondering how to start CAT Preparation? Well, one must follow a dedicated preparation plan to score more in the upcoming CAT Exam 2021. Here, we have listed out detailed CAT Preparation Tips for candidates who are appearing for CAT Exam 2021.
You have to create a proper preparation strategy to crack the CAT exam. By following these CAT Tips and Tricks candidates can score more without any CAT Coaching.
The first and foremost important tip is to know the detailed CAT Exam Pattern and Syllabus. Make sure you are aware of the topics which are asked in the CAT Exam.
Make a list of topics in which you are strong and weak separately. 
Start studying regularly with the right CAT Books available online. Make sure you have the right preparation materials which will help you to score more.
Start learning the concepts of each topic. The CAT syllabus mainly includes Class X and XII level mathematics, logical reasoning, and English.
Practice with a timer and do not use a calculator, especially while practicing Data Interpretation. 
Practice each topic properly. This will help in assessing your strengths and weakness.
Instead of solving 20 questions of one type, solve 4 questions of 5 types from each topic.
Start taking up CAT Mock Tests after completion of studying the topics. Don't lose hope if you are scoreless. Mocks are for you to recognize the areas you need to put more effort in.
Analyze each mock test you have taken. The more mocks you take, the better the strategy you will be able to form. It is recommended to take a minimum of 1 and a maximum of 3 mock tests in a week.
Once you finish the entire syllabus, focus primarily on mock tests and sectional tests.
In the last 2 months, do not prepare for any new topics. Work on strengthening the ones you are good at.
Attempt CAT Previous Year Question Papers. Question papers will help you to know different types of questions.
Take adequate breaks, and get enough sleep while preparing for CAT.
Section-Wise CAT Preparation Tips 2021
As you are now aware of how to prepare for the CAT exam with detailed tips and tricks provided above, here is the section-wise preparation plan. 
Quantitative Ability
Quantitative Ability mainly covers the following areas of mathematics:
Algebra
Arithmetic
Geometry
Trigonometry
Mensuration
Modern Mathematics
While preparing for QA, candidates must follow these CAT Preparation Tips mentioned below to score more:
Set the foundation and brush up on the concepts. If you don't know the basics of any topic, you cannot solve complex questions. So, make sure you are strong in basics.
Learn time-saving techniques or tricks like tables till 40, squares up to 30, cubes up to 20, and percentage equivalent of fractions till 25.
Maintain a formula book. Note down all the essential and direct formulas and go through them regularly.
Practice solving questions within 2 minutes. This is the average time you get to spend on each question in Quantitative Ability.
When you attempt QA in mock tests, break the entire section into three parts as per the difficulty level of the question: easy, moderate, and difficult.
You need to solve more questions in less time. It is better to solve 3 easy questions than 1 difficult question.
Lastly, practice a lot. The more you practice, the more you can be master in this section.
Data Interpretation and Logical Reasoning
For the last two years, this section is proved to be the toughest of all. The absence of the syllabus makes this section difficult. So, practice is the only way to ace this section. Here are tips to score more in this section.
Be familiar with all kinds of graphs and charts in DI and puzzles in LR.
Practice quick calculation. Learn the percentage equivalent of fractions which are a big time saver
Solve puzzles like Sudoku and crossword to sharpen your grey cells.
Attempt 20 questions or 4 sets each of DI and LR daily. Each set usually takes 10-15 minutes to solve. Try to solve them within 8-12 minutes.
Verbal Ability and Reading Comprehension
This section is designed to mainly test the English skills of a candidate. The English section mainly involves the following topics
Critical Reasoning      
Grammar & Usage
Sentence Correction   
Word usage
Fill in the blanks         
Para Jumble
Para completion         
Para Summary
Idioms
Go through the below CAT Preparation Tips for English and Verbal to score more.
Reading is the best way to get better in this section. Read fiction and non-fiction novels, newspapers, business magazines, etc.
Learn the basics of grammar like articles, adjectives, tenses, modifiers, etc., and practice them as well.
Prepare cue cards. Put down all the new words, you come across, along with their meaning. Revise these cards regularly.
Get in the habit of reading questions first instead of passages. Just give a glance at these questions and get an idea of the difficulty level.
Then sweep through the passage quickly and assess how easily you understand it.
Make a combination of both. Attempt the ones with more straightforward questions first.
So, we hope these tips can help you to kickstart your preparation for CAT without regular coaching. Stay tuned to our site for the more latest information regarding the CAT exam. For any doubts or sharing your feedback, you can comment in the below comment box. 
FAQs Related to CAT Preparation Tips 2021
What is the optimal amount of time to prepare for the CAT?
As per the CAT Preparation Tips, although there is no hard and fast guideline, CAT toppers advise CAT 2020 candidates to stay consistent and regular in their CAT preparation and to keep in mind that the CAT test is just around the corner.
What should I do if I don't have access to CAT coaching?
As per the CAT Preparation Tips, first, familiarise yourself with the CAT test structure and curriculum, then acquire the best preparation books and CAT study materials and begin your CAT preparation section by section, leaving no stone unturned.
How many Mocks should you take before the CAT exam?
As previously stated, the CAT toppers took about 40 Mock exams before the CAT exam. It is not enough to simply take Mocks to prepare for the CAT; it is also necessary to analyze your faults and improve for the future.
What function does RC play in CAT? What can I do to make things better?
As per the CAT Preparation Tips, most CAT toppers struggled with RC preparation, but with constant reading and practice, they were able to get the best percentile in the CAT. As previously said, you should follow the RC CAT preparation guidelines.
Is there enough time now to start preparing for the CAT in 2021?
Since the CAT will be held on November 28, 2021, there is still plenty of time to prepare for it. If you utilize it well, you may shift the tables in your favor according to the CAT Preparation Tips.
What are the CAT Preparation Tips for logical reasoning?
As per the CAT Preparation Tips, read and practice a variety of CAT Logical Reasoning Questions with answers. Try to answer as many LR questions as you can on all difficulty levels.