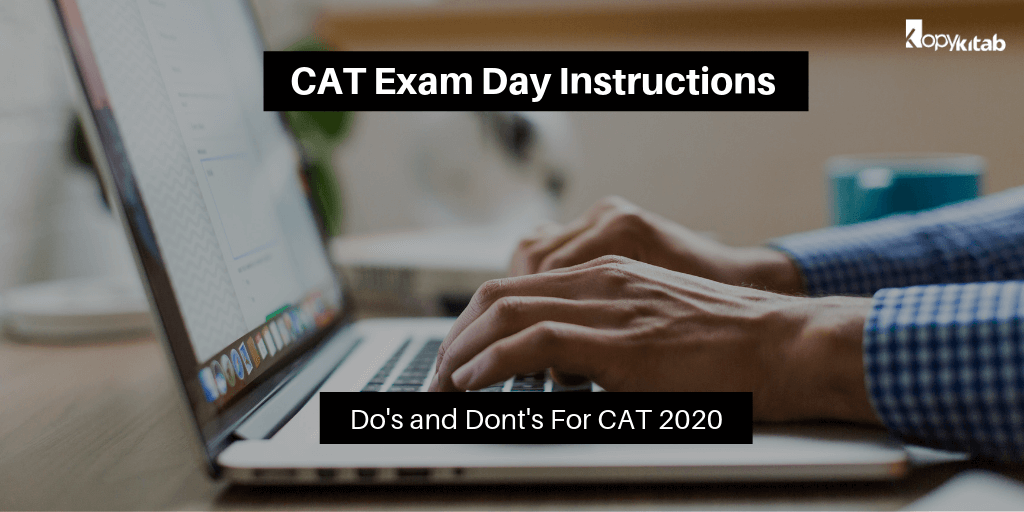 CAT Exam Day Instructions: If you appear for CAT 2019, then you should know all the do's and don'ts of the CAT 2019 exam day. This year CAT exam is conducted by IIM Calcutta. You can understand the whole process of CAT exam by reading the detailed guideline provided by IIM Calcutta.
CAT Exam Day Instructions 2019
You should be aware of CAT exam day instructions to understand the exam better and maintain your confidence level throughout the exam. It will also help you through the pre and post-exam procedures. So you can avoid any delays and confusion at the test center.
Without wasting time, let's start complete guide on do's and don'ts of CAT 2019 exam day.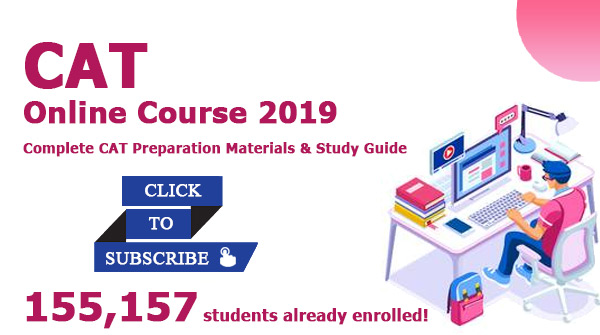 Unlock Ultimate CAT Study Materials
Dos & Don'ts Of CAT 2019
Check the guide to solve your general as well as any specific queries of the CAT test day.
CAT 2019: Exam Day – Do's
Essential Things You Should Carry To The Test Center On CAT Exam Day
CAT Admit Card: You must carry your admit card to appear CAT 2019. Make sure that it has your visible photograph and signature.
Photograph on the Admit Card: You have to affix your recent passport size photograph on the dedicated space provided on the CAT admit card 2019. If you carry the admit card without an attached photo, then you will disqualify to take the exam.
Photo Identity Proof: You should bring a valid photo identity proof along with CAT to admit card. You can bring any one of the following photo IDs:

Aadhaar card
Driver's license
PAN card
Voter's ID
Passport
College ID
Employer ID

You should bring medical certificate and scribe affidavit (if any)
If you have with a metal implant, pacemaker, etc. in your body should bring a medical certificate of the same at the test center
Socks, plain pullovers/sweaters/cardigans (without any pockets) are allowed
Reporting time
You should reach the test center as per the reporting time of their respective slots. CAT 2019 exam will be conducted in two sessions
| | | | |
| --- | --- | --- | --- |
| Session | Time Slot | Reporting Time | Last Entry Time |
| Forenoon Session | 9 AM to 12 PM | 7:30 AM | 8:45 AM |
| Afternoon Session | 2:30 PM to 5:30 PM | 1:00 PM | 2:15 PM |
CAT 2019: Exam Day – Don'ts
Check complete CAT exam day instructions related to don't instruction.
Don't bring the following things to the exam hall:
Mobile phone
Bag, wallets
Jackets
Jewelry
Watch
Electronic gadgets
Stationery items
Don't attempt the exam multiple times
You should avoid trying to appear for CAT 2019 more than one time. You candidature will be banned if you are found to appear for the test multiple times.
Deadlines for entry to the exam hall
You have to enter into examination hall between 7.30 am to 8.45 am for the forenoon session and 1 pm to 2.15pm for the afternoon session. Last entry into the exam hall will be as per the time listed below.
| | | | |
| --- | --- | --- | --- |
| Session | Time Slot | Reporting Time | Last Entry Allowed |
| Forenoon Session | 9 AM to 12 PM | 7:30 AM | 8:45 AM |
| Afternoon Session | 2:30 PM to 5:30 PM | 1:00 PM | 2:15 PM |
No bio-breaks allowed
You will not be allowed to take any bio-break during the exam duration. Only those candidates who have an exceptional medical condition with valid documents will be permitted bio-breaks as per the exam policy.
Keyboard usage not allowed
You should avoid the use of a keyboard; otherwise, this will lock the computer system. You have to use the mouse to answer for both MCQs and non-MCQs (TITA questions).
Do not request for a change in test lab or console
You should not request a change in the test center/exam lab/console on the exam day. If any issue, you should contact the invigilator for help.
Do not waste the pages from the writing pad
You should not waste the pages from writing pad because it is distributed only once per candidate. Also, you should not carry any page outside the exam lab.
We have provided a complete guide on CAT exam day instructions. Feel free to ask questions related to CAT exam.