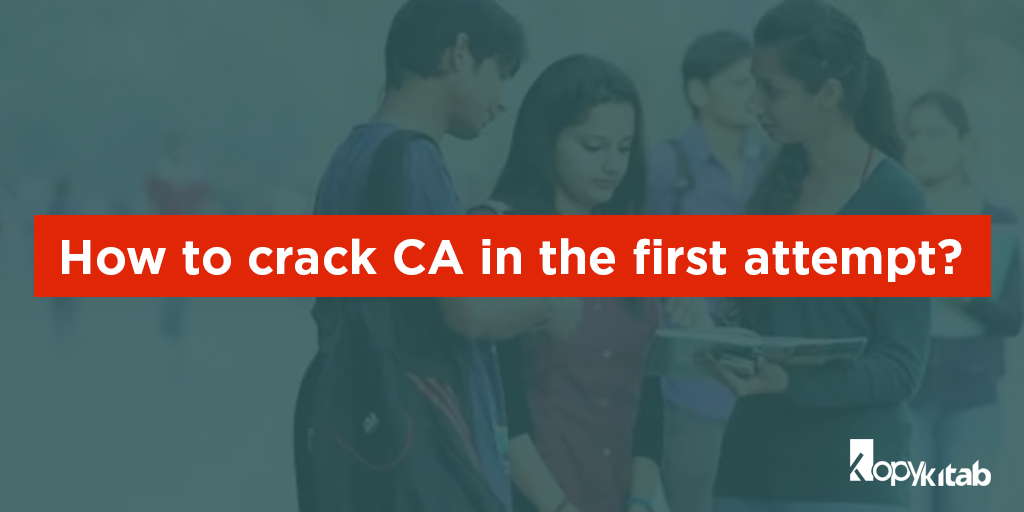 Chartered Accountant is the most prestigious job which is a dream of many students. Well, to become CA, it takes a lot of hard work and dedication. It is the toughest exam of all. But, there are students who have cleared it in one shot. But there are also many who are still lagging behind in the process of clearing. So, students might be worried to clear CA exam and also wondering how others are clearing it in one shot. Well, here are a few tips and tricks to reach your goal. Know the tips to crack CA in the first attempt and excel in your career. Go through the blog to know more in detail.
Tips to Crack CA in First Attempt
The very first point to remember before beginning is that 'Never Regret Your Failures. Try to Find Your Mistakes and Learn From It.'
1. Do not completely on the teacher or tutor. Make your own study plan and prepare accordingly. You know about your weakness and strengths. So, it is suggested to make your study plan after knowing your weakness and strengths.
2. Stress more on understanding concepts rather than just reading them.
3. Do not lose confidence. Believe in yourself and remember nothing is impossible.
4. Make a list of subjects in which you are weak and in which you are strong separately. Try to become stronger in subjects which you are strong. Also, try to improve the subjects in which you are weak.
5. Start early. Do not wait for the end moment of the exam. Start 5-6 months before the exam. All of the students who have pass CA exam are not extraordinary but they do continuous Studies from the Beginning.
6. Do not waste time in making time table. Instead, try solving more and more from previous year question papers and sample papers to improve your accuracy.
7. It is also suggested that students should take up Mock Tests after completion of their preparation. This will improve your speed and accuracy. It will also make you aware of the different type of questions.
8. Avoid wasting in chatting, using mobile for WhatsApp, Facebook and others. Instead, use your smartphones for studying eBooks of CA.
9. Take breaks and refresh your mind.
10. Instead of studying the whole book without knowing concepts in detail, study one topic with complete knowledge on it.
11. Stay healthy. Eat healthy food in order to keep yourself energetic, refreshed and healthy.
So you can clear CA exams by using these tips to Crack CA. Also, start your preparation with a wide range of CA Books.
  [related_books catid="84″ product_type="ebook" algo="Latest"]