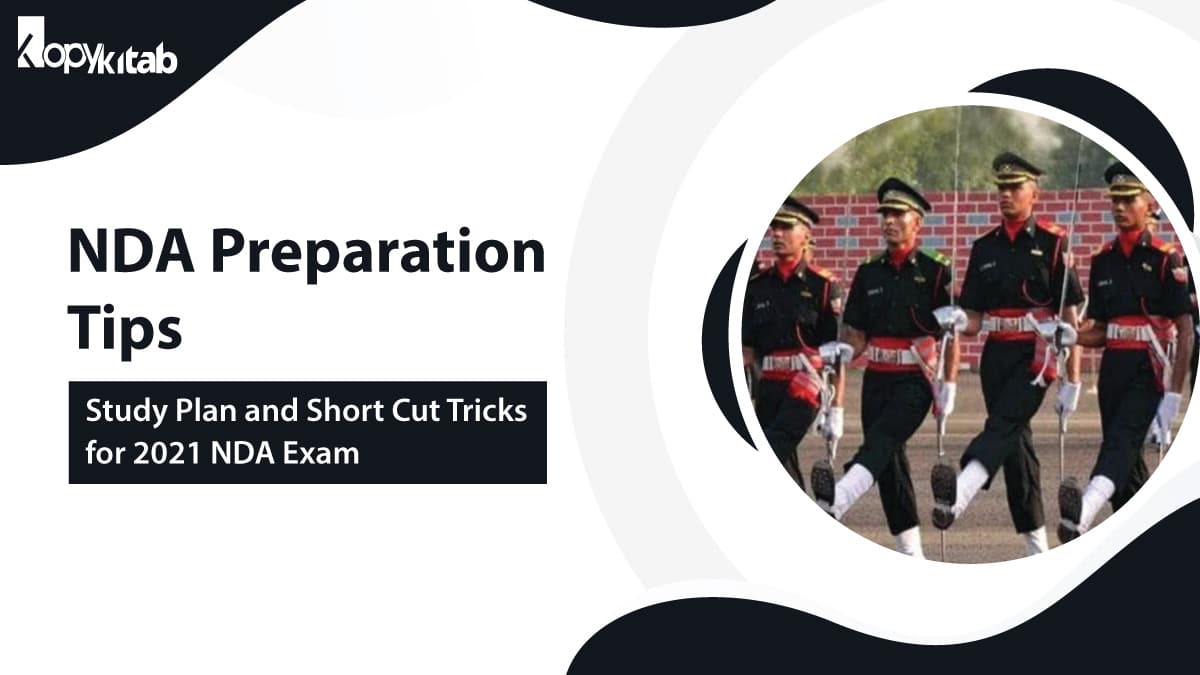 NDA Preparation Tips: NDA is one of the popular exams to crack and one will have to use the right resources and put all the efforts in the right direction to ace the NDA Exam. Thus, before starting your UPSC NDA preparation, you need to have knowledge of the best preparation strategy and study material.
Are you preparing for the NDA 2 Exam 2021? Are you preparing it the correct way?
Don't worry! You can also follow the Best NDA Preparation Tips to improve the preparation level of the NDA 1 and NDA 2 Exam. Here you will get a detailed guide on NDA Preparation Tips 2021.
NDA Preparation Tips 2021
The COVID-19 pandemic is becoming a big issue for the candidates who are preparing for NDA or National Defence Academy exam. The candidates are unable to concentrate on the main areas because they are thinking about their performances in the final exam.
The situation is expected to change and the candidates need to stay calm in all kinds of situations. In this blog, we are going to focus on the important parts which are connected with NDA Exam Preparation.
Get Other Highly Important Essentials for NDA Exam
The candidates make all kinds of errors while shaping their study materials and for this reason, we have presented this blog for you. When you examine the essential parts of this blog you will be in a position to solve any kind of question in connection with the NDA Exam.
Some of the areas which we will be dealing with are associated with NDA Preparation Books, Study Material for NDA Exam, NDA Mock Test along Previous Year Papers. Read all the parts carefully.
We have explained all the areas separately for your convenience. The Pen-Paper Examination deals with multiple choice-based questions which need to be solved in the duration of 2 hours 30 minutes. It covers the following subjects:
Mathematics

General Ability
NDA Preparation Tips | Highlights of NDA 2021 Exam
Go through the highlight of NDA 2021 Important Dates from the table below:
| | | |
| --- | --- | --- |
| Release of Notification | 30th December 2020 | 9th June 2021 |
| Availability of Application Form | 30th December 2020 | 9th June 2021 |
| Last date to apply | 19th January 2021 | 29th June 2021 |
| Availability of Admit card | March 2021 | August 2021 |
| NDA 2021 Exam | 18th April 2021 | 5th September 2021 |
| Declaration of Result | May 2021 | November 2021 |
Crack The Exam Easily and Chase Your Dream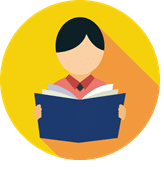 Download NDA Ultimate Study Materials to Boost Preparation
NDA Preparation Tips 2021 | Ultimate NDA Exam Strategy
We have listed out few last-minute preparation tips for candidates taking up the NDA examination.
Know the Syllabus
A lot of students take the NDA Exam Preparation easy on the account that the exam is based on the CBSE syllabus. While it is true that the exam will be based on your school-level syllabus, it is an exam conducted by the UPSC.
You must be prepared for even the simplest concepts being tested with trick questions. Therefore, it is important to keep yourself updated with the latest NDA Syllabus and keep up with all the UPSC NDA notifications during the course of your preparation.
Go through the latest NDA Exam Pattern
The NDA exam is divided into two parts – Mathematics and General Ability. The latter comprises English and general knowledge. The mathematics section of the exam has 120 questions carrying 300 marks and a duration of 150 minutes. The general ability exam has 150 questions carrying 600 marks. The total duration of the written exam is 2.30 hours.
So, apart from being well-versed with the syllabus, you also need to be quick to be able to finish your paper with as much accuracy as possible with the knowledge of the NDA Exam Pattern.
Prepare a Time Table
As soon as you get notifications about the NDA Exam, it is suggested to prepare a timetable for yourself. This timetable must include equal time distribution for each and every topic. Give time for revising each and every small topic.
Go through the NDA Exam Preparation Books
It is the other aspects of NDA Preparation Tips. There are various hurdles that a candidate has to cross to secure a good position in the NDA 2021 Exam. One such hurdle which a candidate aiming for NDA 2021 Exam must cross while working on the methods of preparation is making the right choice of books.
Most of the NDA aspirants face challenges while choosing the most relevant books. You need to make a note of a few things when you visit a bookstore.
Is the NDA 2021 Preparation Book covering all the important topics for your forthcoming exam?
Is the book following the new pattern?
Are the topics which have been highlighted enough?
Apart from these points, you must also think about the suggestions which the experts provide before the exam.
Buy one book which will have some of the suggestions and one book must have the updated syllabus. If you think from all angles then your NDA Study Strategy will be totally different. You will be able to arrange your NDA Study Material with full confidence if you follow the above points carefully.
Build Reading habit
Make a habit to read and write important things. As you read make some notes that would be useful during last-minute preparation. Note down key points so that you do not miss any concepts.
Go through the Previous Year's Paper
During preparation along with reading from regular printed books, another NDA Preparation Tips is to make a habit to refer to the previous year's question papers. It is recommended for any examination to go through the previous year's question paper.
It will help in knowing what type of questions can be asked. Solving NDA Previous Year Papers at the last minute will improve your accuracy and speed.
Improve basics
During preparation, make sure you are completely well versed with your basics. Highlight important formulas, keywords during studying so that at the last moment you can just revise them. You do not have to sit and study everything again. Instead, just go through those points during last-minute preparation.
Take up NDA Mock Tests
Once you are completed with preparation, take up mock tests to test your skills. You will know how much you are aware of the topic. There are sites offering NDA Mock Tests for preparation.
Click Here To Take NDA Mock Tests
Do not panic
As the NDA 2 exam is close, it is common that everyone becomes nervous and confused. But, stay calm and relax your mind. In the end, the moment does not worry about any unknown concept. Instead, revise the ones which you know well.
FAQ's Related To NDA Preparation Tips 2021
1- Can the NDA study material be valuable?
If you practice really harder together with the support of our experienced instructors, you can definitely excel with high grades in NDA Exam.
2- Can I clear the NDA 2 Exam in preparation for two months?
Yes, you can clear the NDA 2 2021 Exam with proper NDA Preparation Tips and refer to the perfect books.
3- Can I download the NDA Exam Study Books PDF?
Yes! You can download the NDA textbook in PDF format and study whenever you wish to.
4- Is NDA Exam bilingual?
Yes. The question papers of Mathematics and General Ability Test in the NDA Exam will be set bilingually in Hindi as well as English.
5. What is the time limit for Mathematics in NDA Exam?
The time limit for Mathematics in NDA 2021 Exam is 2 Hours & 30 Minutes.
6. How much time should I devote to prepare for the NDA 2 exam?
Try to spend a minimum of 6 hours per day to pass the NDA 2 Exam.
7. Is it possible to pass NDA 2021 without practicing mock tests?
No. With the help of the Mock Test, you will get an idea of the actual NDA Exam, and also it will help you to identify your weakest area and strong area.
8. Is there any negative marking in NDA Written Exam?
Yes. There will be Negative Marking of One third marks for wrong answers in NDA Exam.
We have covered a detailed guide on the NDA Preparation Tips 2021. If you have any queries related to NDA or UPSC Exam, feel free to ask us in the comment section below.