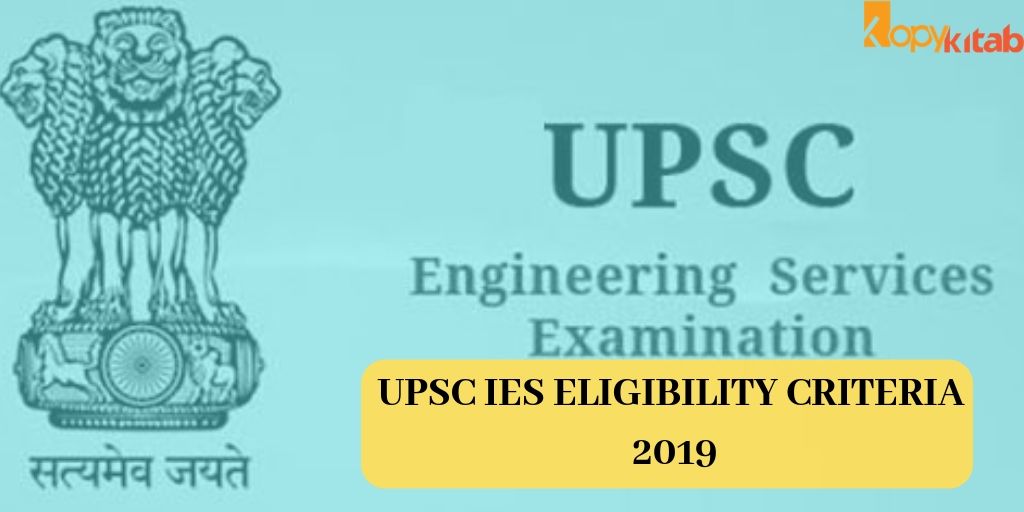 The Indian Engineering Services Recruitment has begun for the year 2019. Every year there are lakhs of candidates taking up IES Exam which is conducted by Union Public Service Commission (UPSC). As the IES Prelims is completed successfully, now it is time for candidates to prepare for IES Mains exam. So, here in this blog, we have provided detailed UPSC IES Eligibility Criteria. Apart from currently held UPSC IES Exam, candidates who will be taking up the exam in the further upcoming years can go through this eligibility criteria. By knowing these criteria candidates can be prepared for applying and attempting the exam.
UPSC IES Eligibility Criteria 2019
Below are the detailed eligibility parameter mentioned. Go through the criteria and be prepared for the exam. The eligibility parameters are generally based on the following factors:
Nationality
Age Limits
Minimum Educational Qualifications
Medical Examination
IES Eligibility: Nationality
Engineering aspirants must take note that UPSC considers the following nationals as eligible to apply for IES Exam:
A candidate must be either:
a citizen of India, or
a citizen of Bhutan, or
a citizen of Nepal, or 
a Tibetan refugee migrated to India before January 01, 1962 with the intention to settle permanently in India
A person of Indian origin who has migrated from Pakistan, Burma, Sri Lanka or East African countries of Kenya, Uganda, the United Republic of Tanzania, Zambia, Malawi, Zaire, and Ethiopia or from Vietnam with the intention of permanently setting in India.
IES Eligibility: Age Limit
IES Age Limit Criteria states that lower age limit for UPSC IES exam is 21 years and Upper Age Limit is 30 years.
The aspirant must not have been born earlier than January 02, 1988 and not later than January 01, 1997.
For those who have served in any government organization, they will get an age relaxation of 5 years in the upper age limit.
There is age relaxation for the ones of having worked with any government organization on a contractual basis for a period of 3 years or more. The service on the contractual basis will be counted till January 1, 2019.
SC/ST/OBC candidates will also receive an age relaxation of 5 years on the upper age limit.
The ex-servicemen candidates will also receive an age relaxation of 5 years.
Physically disabled candidates will also get an age relaxation of 3 years.
IES Eligibility: Educational Qualification
IES educational qualification Criteria as given for the UPSCrequires the candidate to have satisfied one of the following criteria:
must possess a degree in Engineering from a recognized institute with the minimum percentage required.
should have cleared section A and B from the Institutions of Engineers (India).
obtained a degree/diploma in Engineering from such Foreign University/ College/ Institution and the certificate is valued as equivalent to the degree received in India.
 passed Graduate Membership Examination of the Institution of Electronics and Telecommunication Engineers (India).
passed Associate Membership Examination Parts II and III/Sections A and B of the Aeronautical Society of India.
passed Graduate Membership Examination of the Institution of Electronics and Radio Engineers, London held after November 1959.
IES Eligibility: Medical Examination Standards
All candidates irrespective of IES reservation criteria have to undergo a medical examination.
The process requires the applicant to undergo a series of physical fitness test.
The standards are to be cleared by all candidates irrespective of their previous appearance for the examination.
The medical examination defined by UPSC will be conducted at the various Railway hospitals.
Candidates who are found unfit will be disqualified from the further procedure.
So, this is all about the eligibility criteria for UPSC IES Exam. Candidates are suggested to go through the parameters mentioned above completely and start preparing accordingly. Start preparing well from best IES Books available online.
  [related_books catid="273″ product_type="ebook" algo="Latest"]