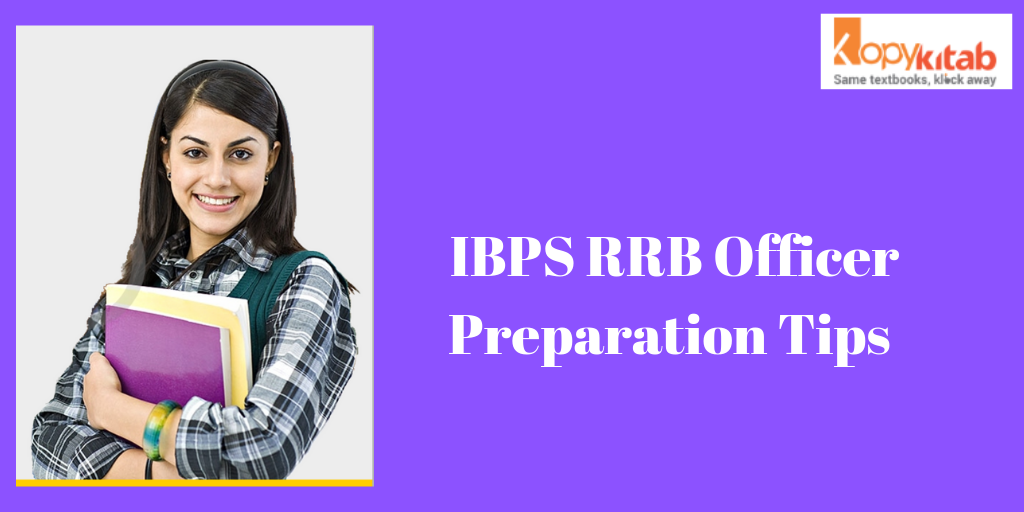 IBPS RRB Officer Preparation Tips
IBPS RRB Officer Preparation Tips 2019 : Every year there is a recruitment drive held under the provision of IBPS (Institute of Banking personnel Selection) where they select the candidates for various posts of bank officers based on the examination result which is conducted every year. The official details of the recruitment are mentioned in the website and in the advertisement post at various articles. They have even released the details of the syllabus and exam pattern that can be seen or will be considered for this year's examination. This is a wonderful opportunity for all those young aspirants who are will to be a part of the banking sector under government pay role. The beneficial factor is to have job safety which you can achieve by becoming government employee and others are to entitle with allowances, perks and career growth upon the regular salary.
The RRB (Regional Rural Bank) IBPS Officer exam is conducted in two main phases that are Prelims and Mains. This year , IBPS RRB Officer exam will be conducted on 3rd, 4th & 11th August 2019 (Preliminary Exam) and the mains exam for the same will be conducted on 22nd September 2019. This year, a single exam will be conducted for IBPS RRB Officer Scale II & III on 22nd September 2019. As the dates of the examination are coming closer, you should better start given bank PO mock test which are available at various online portal and some publisher even provided bank exam books with sample papers to solve. It's high time to test you skills and work on the weakness where you may be lagging behind.
Those students who have cleared their graduation from a recognized institute or university are only eligible to apply for the examination. The competition to apply for the banking sector is large compared to other competitive examination and thus one need to prepare well based on this reason. The number of vacancies released in the notification is about 3312 for officer scale I where as its 1469 for officer scale- II and about 160 for officer scale III. The examination is completely online based and each scale has different paper pattern but the prelims exam is common for all the scales.
IBPS RRB Officer Prelims and Mains Preparation Strategy
Here some good tips that can be used to get good score worth enough to get in the merit list of IBPS RRB PO exam 2019.
Prepare a Time Table
Make timeline for each topics and the deadline to finish them. This will discipline you to complete the syllabus on time. It will even give you a basic idea of the IBPS RRB Officer books which can be referred while preparing.
Proper Time Management
Time won't wait for anyone and it won't wait for you too. So use your time wisely and give focus to those things only which will benefit you in clearing the exam. Avoid any kind of distractions which may come up while studying. Time management in most important will writing the exam where you should analyze the papering advance and give time to each section based considering the whole paper. This way you will be able to attempt the entire question paper without fail.
Systematic Practice
Adequate practice is required to improve your skill set that will help you to solve proper faster in examination hall. Try to make you of free sample sheets available online for bank po mock test , so that you can judge your ability based on this and work on the weak sections. 
All the best for your Preparation. Stay tuned for more updates related to IBPS and other exams.