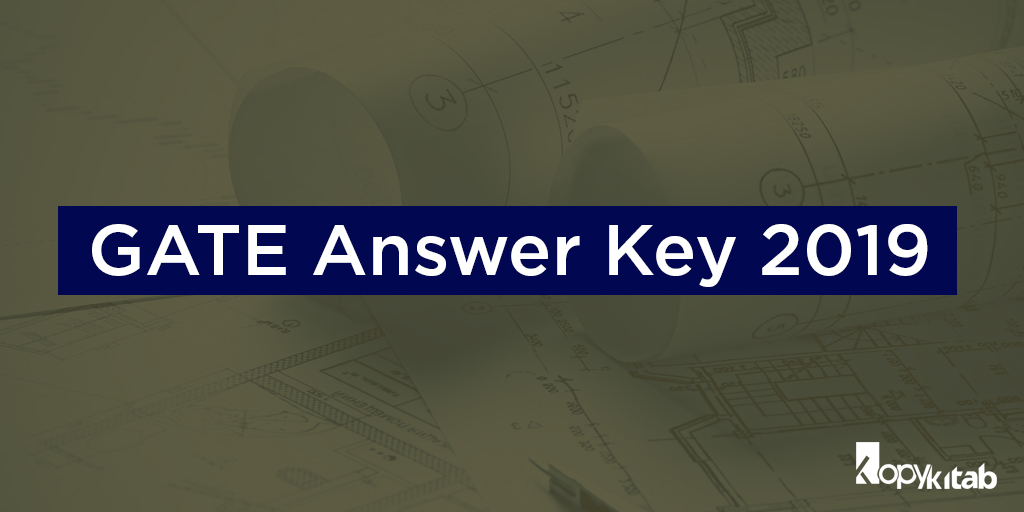 The Graduate Aptitude Test in Engineering (GATE) 2019 exam has begun. The first part of the examination was successfully concluded on February 2 and 3, 2019. The second part of the examination will be held on February 9 and 10, 2019. There are four more branches of engineering that needs to be completed. Hope you guys have gone through the GATE exam analysis provided at our site. Now, we are providing you with the final GATE answer key for 2019 examination. Go through the blog to know more about answer key in detail.
GATE Answer Key 2019
GATE is a mandatory requirement for seeking admission or scholarships to (i) Master's programs and direct Doctoral programs in Engineering/Technology/Architecture and (ii) Doctoral programs in relevant branches of Science, in the institutions supported by the MHRD and other Government agencies. Even in some colleges and institutions, which admit students without MHRD scholarship or assistantship, the GATE qualification is mandatory. Several PSUs have been using the GATE score in their recruitment process.
Date of Exam for GATE 2019
Dates
Days
Time Slot I
Time Slot II
February 2, 2019
Saturday
Morning: 9:00 AM to 12:00 Noon
Afternoon: 2:00 PM to 5:00 PM
February 3, 2019
Sunday
February 9, 2019
Saturday
February 10, 2019
Sunday
You may also like to read:
How to Download GATE Answer Key 2019?
Click on the above mentioned link
Select the option GATE Answer Key 2019
Select your desired stream
Check and Download GATE PDF format answer key
Benefits of GATE answer key 2019 – You can predict your score with the help of the answer key. Answer Key is of great help for those who want to know their scores well in advance before the results are declared. It is helpful for candidates who will be taking up exams in the upcoming years. You can prepare by yourself with the GATE Previous year question papers and the answer keys.
We will keep updating the latest news of GATE 2019. Candidates are suggested to prepare well for GATE exams with a huge collection of GATE Preparation Books available online.
[related_books catid="242″ product_type="ebook" algo="Latest"]