CBSE Class 9 English Sample Papers 2021: Scoring good marks in Class 9 also boosts your confidence for several competitive exams such as Olympiad and NTSE. Now that you know there are several important reasons to score good marks in the Class 9th exam, you must start preparing diligently and sincerely for the exams.
Are you looking to score better marks in Class 9 English CBSE? We are bringing to you CBSE Class 9 English Sample Papers to help you boost your performance in the Class 9 final exam as well as to help you prepare a strong ground for the board exam next year. 
Whether you are looking for sample papers with answers or without answers, we have got you covered. You can directly download the sample papers from our website by just clicking on the link. 
Latest CBSE Class 9 English Sample Papers
It is very important to score good marks in the Class 9th final exam and for many reasons. Since Class 9 is the preliminary stage for the final board exam, it sets a foundation for each and every concept of all chapters.
English is one of the core subjects in CBSE, therefore it is necessary to score good marks in this subject also. Students who create their own preparation strategy must take into consideration a number of brilliant study materials. In addition to the NCERT textbooks, sample papers and previous year papers are also essential for exam preparation. 
Students must start practicing the CBSE Sample Papers for Class 9th English along with their NCERT textbooks. This will help you know your weak points so that you can make some improvements before the finals exam. It will also boost your confidence and enhance your answer writing skills. 
Download Sample Papers for 9th English – Updated
To help students get an idea about the previous year's question papers and exam pattern of the English exam, we are also providing downloads for sample papers between 2018 to 2020. These sample papers will give an idea about the types of questions asked in the actual exam of CBSE Class 9th English. 
Download 9th English Sample Question Papers
In the above sample papers, you will get year-wise sample papers for CBSE English Class 9th as given below. 
9th English sample paper 2017-18
9th English sample paper 2018-19
9th English sample paper 2019-20
9th English sample paper 2020-21
Other important sample papers you can download are as given below: 
Secure Higher Grades and Chase Your Dream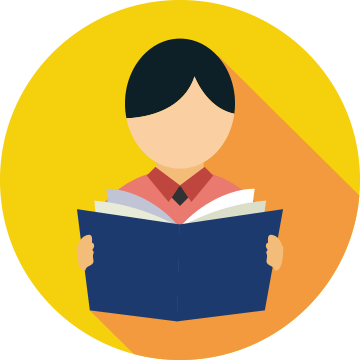 Benefits of Solving CBSE Sample paper for Class 9 English
CBSE Sample Papers for Class 9 English are an essential resource for preparing the topics given in the syllabus. English subject of Class 9th CBSE is divided into two sections- prose and poetry, and grammar.
There are a lot of interesting and informative texts in the prose and poetry section of class 9th English while the grammar section of the English language is equally important for understanding all the fundamental aspects of the language.
Sample papers For CBSE Class 9 students constitute one of the most important parts of their study plan. Students can get a better idea of the exam.
Students will know about the types and patterns of questions asked in Class 9 English exam. They can also know about the distribution of marks. 
Solving the sample papers will help students decide which areas to focus on more and which areas to revise more. 
Students will learn time management when they solve the sample papers on their own. They can also trace their weaker areas and improve gradually.
Sample papers are a great source of revision. Students must practice solving these papers at least one month before the final exam.
Must-Know Other Subjects Class 9 Sample Papers
We have covered the detailed guide on CBSE Class 9 English Sample Papers 2020-2021 PDF. Feel Free to ask any Questions Related to CBSE Class 9 English in the comment section below.