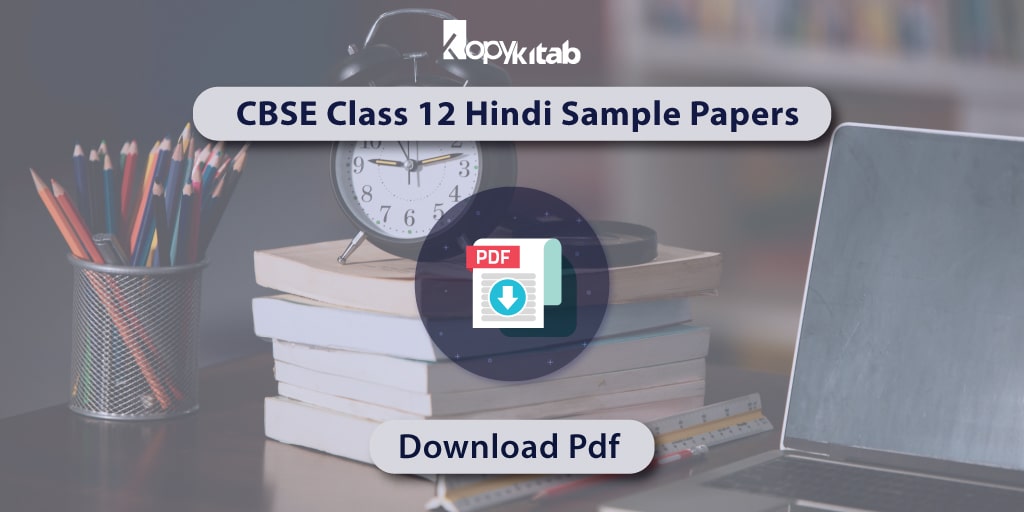 CBSE class 12 exams are almost there and the students are busy with their preparations. Giving your best during the exams to get a better percentage is the goal for most of the students as this is a turning point. This article attempts to provide CBSE Class 12 Hindi sample papers.
The Central Board of Secondary Education (CBSE) conducts the CBSE Class 12 Examinations. The boards are important for the students of class 12. So, it becomes crucial for the students and prepare better and also to stay focused.
CBSE Class 12 Hindi Sample Papers
After completion of the entire CBSE class 12 Hindi syllabus, it is essential to solving some sample papers. This will help to get accustomed to the question paper. The students get a hang of the CBSE class 12 Hindi question paper pattern. By attempting a few papers, the students can quickly do a self-assessment to understand their strengths and areas of focus. They can make a note of the chapters or topics where they may have to concentrate and prepare better.
Download 12th Class Hindi Core Sample Paper 2019 PDF
12th Class Hindi Elective Sample Papers 
Year-wise CBSE class 12 Sample Papers
The students must get a hang of the question paper so that they can comfortably attempt their examinations. This article will provide CBSE Class 12 Hindi sample papers year-wise. Please solve as much as you can to score well on your boards. These sample papers are also available as pdf downloads online.
Importance of Class 12 CBSE Hindi Sample papers:
It is important to solve a few sample papers of CBSE class 12 Hindi as important questions will be covered and by practicing the same, you can give your best shot.
Ignoring a subject just because it is a language can be a bad practice. The language is a scoring subject and if prepared well, the students can score high marks in CBSE class 12 Hindi.
The sample papers also cover the most frequently asked questions in the previous examinations, hence by practicing such papers, you will become more proficient in answering the questions.
Solving the CBSE Class 12 sample papers will only prepare you better for your final examinations.
Helps you to know about the Exact Exam pattern and marking Scheme
Other study material for CBSE Class 12 Hindi
CBSE Class 12 Hindi is a scoring subject if prepared well. If your preparation is not good then the chances are that your score may not be a good one. There is a lot of study material these days for the students. These study materials are available online. The study material that will be useful are:
By following the above methods of preparation, you can pass the CBSE Board Exam for Hindi with flying colors.