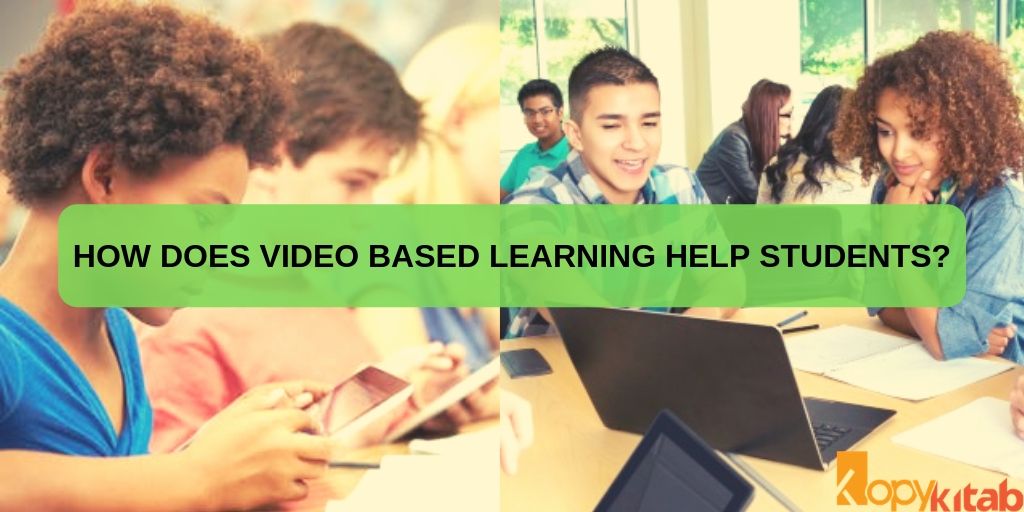 Online learning has become a new trend and growing technology across the globe. Students have been using this technology to learn new things apart from whatever they learn in schools. Video based learning is an improved technology used by lots of students across the world to learn new things. This digital way of learning has replaced the traditional method of learning. We see all students carry their tablets or laptops to study instead of printed books. Students feel the video based learning is much more interactive than reading from printed books. There are lots of benefits from this online learning or digital learning. Know how helpful is this digital learning to students.
Benefits of Video Based Learning
1. Ease of Learning
Most of the students find it difficult to understand the concepts explained at school. In that case, video based learning would be of great help. You can watch videos of each and every single topic separately and understand them easily. Apart from just explanation of topics, digital learning provides various study materials, mock tests, and many more. Instead of searching various sites or shops for books, study materials, mock tests, previous year papers, availing all these at one platform is a great benefit. Sounds great right? Check out Kopykitab, a Digital Learning platform which offers all these features.
2. Increased Interaction
The videos are designed with proper background music and images that make students understand all topics better. Rather than reading from printed textbooks, students find the eBooks more interesting as they are interactive. There are also subtitles provided for video based learning which makes it more easier for students to understand properly. All the concepts are designed in an interactive way that allows students to watch more and understand them better.
3. Flexibility
Unlike learning at school, digital learning is flexible. Students can study or watch videos whenever or wherever they wish to. There is no need for a particular time or place to study. Students can study the eBooks or watch videos from their smartphones, tablets or laptops easily. These eBooks are reliable.
Get Exam Preparation Videos Here
4. Better Revision
Students who want some extra content for revision or to cover the topics they miss in the class can refer to the video lectures as it would be a perfect solution. Watching the videos will make sure students revise the syllabus as many time as they want and prepare accordingly. Students can get all types of preparation stuff at the tip of their fingers.
5. Affordable
Compared to regular printed books, video based learning saves a lot of money. Even the new trend of eBooks saves a lot of money and time. Students need not roam around shops for their textbooks or any reference books. Instead just check any of the sites that offer latest School Books, Competitive Exam Books at less price.
6. Visual Learning
There are different types of learners like auditory learners who like to study by listening and the visual learners who like to study by looking at things. Visual learners grab things quickly and effectively when the concepts, ideas, and words are taught with a combination of images and videos. It helps them retain the information in a better way.
7. Easy Accessibility on Different Devices
One of the advantages of video-based learning is that you can enjoy it any device including a desktop, laptop, tablet or mobile phone. Further, you can watch video lectures even without an internet connection. Once you download them to your phone, you can watch the videos or study the eBooks whenever you wish to.
So, are you interested in Video based learning? Well, then start checking out the latest Ebooks available for various education levels. Students must start utilizing this technology to be ahead in the world and also it is a good way to reduce the use of paper.
  [related_books catid="228″ product_type="ebook" algo="Latest"]