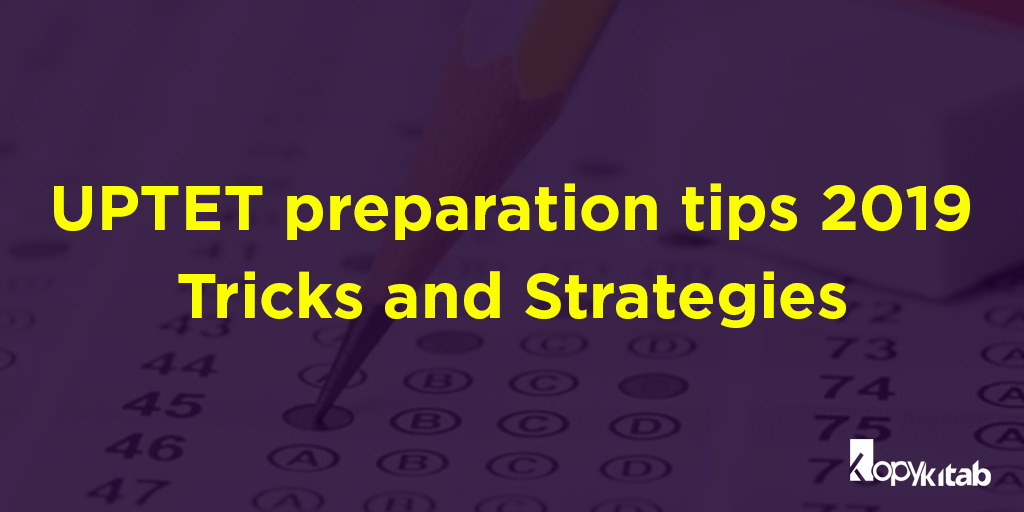 UPTET is a state-level test, conducted by UPBEB (Uttar Pradesh Basic Education Board) for the recruitment of Primary and Upper Primary Level teachers in various schools of Uttar Pradesh. UPTET is conducted every year to recruit candidates for teaching posts. This year, UPTET 2019 is scheduled to be held in the month of November 2019. The application forms are expected to be released from September 18, 2019. As there is enough time left for the exam, it is the right time to start your preparation for the exam. Here are a few UPTET preparation tips which will help you to excel in the upcoming UPTET exam. Go through the blog completely to know more in detail.
The UPTET exam is conducted in 2 shifts in more than 200 centers across Uttar Pradesh. The exam comprises of 150 Objective Type Questions which carries 1 mark each. During the examination, Calculator, log table, mobile phone or any other digital device will not be allowed.
UPTET Preparation Tips
Before starting with the preparation, it is wise to know the exam pattern and syllabus of any exam. Be clear with the syllabus and go through carefully. Here the tips and tricks below to prepare a strategic plan for the exam.
Avoid reserving time for New Topics
It's not compulsory for a candidate to know each and everything because practicing new topics just before the examination consumes lots of time.
Candidates should practice the topics which they have already prepared for the examination.
Candidates must primarily focus on the stronger sections.
Solve Previous Year Question Papers
Solving previous year question papers are very important to score well in the examination.
By solving these papers candidates can easily know the type of questions asked in the paper.
You will be explored to a new type of questions.
Analyze your Preparation
Candidates are advised to analyze their performance by taking up mock tests or solving questions bank.
This performance analyzing helps in finding areas which need more work and know where you make more mistakes.
Do not Skip Pedagogy
This is a very important section so candidates are advised not to skip it.
For cracking UPTET 2019 examination candidates should prepare this section well.
Candidates need to focus more on their perception rather than book knowledge.
Do Smart Work
Candidates are advised to practice more on important topics and solve more questions.
Instead of just reading concepts, understand them in depth.
Try to do smart studying rather than just reading the whole day.
Improve Accuracy
In UPTET exam candidates can attempt all the questions because there is no negative marking.
Along with this, candidates need to solve more questions to improve their accuracy.
Candidates should first attempt the easy and less time-consuming questions then start solving difficult ones.
Hope our blog was useful and using these UPTET Preparation tips candidates can definitely score more. Start your preparation now with a vast collection of Teaching exam Books available online.
[related_books catid="249″ product_type="ebook" algo="Latest"]