UDAAN  | Last Date To Apply Online 3rd August, 2015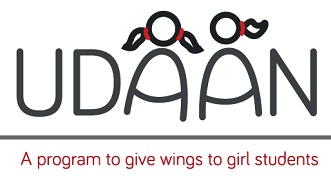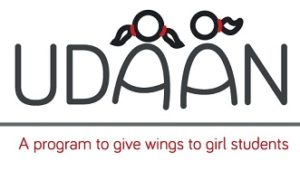 The Central Board of Secondary Education invites Girl Students from KVs/JNVs/Other Government ran schools in India to Participate in Udaan 2015 – A program to give wings to girl students. The purpose of the programme is to mentor the Girl Students to Compete for Admission at Premier Engineering Colleges.
Features:
Programme of mentoring for selected 1000 girl students to compete for admission at Premier Engineering Colleges in India.
Selection of students on merit cum means basis.
Reservation – अन्य पिछड़ा वर्ग (NCL) – 27 %, अनुसूचित जाति – 15 56, अनुसूचित जनजाति – 7.5 %, पीडब्ल्यूडी – 3% of seats in every category.
Free of cost comprehensive course in an online and offline format.
The students will be provided tutorials, lectures and study material as well as tablet/financial assistance for purchasing the tablet.
Student helpline to enhance learning.
Periodic counseling to motivate students and parents.
Financial assistance in the form of admission fee, tuition fee, and hostel charges shall be provided to those students who will be able to give minimum 75% attendance during Udaan classes and get admission into IITs/NITs/other centrally funded engineering colleges/technical institutes.
पात्रता:
The program is open to Indian citizens residing in India only.
Girl students currently enrolled in Class XI with Physics, रसायन, गणित (पीसीएम) subjects only from KVs/NVs/other Government run schools in India.
Minimum 70% marks in Class X overall and 80% marks in Science and Mathematics; for Boards which follow CGPA, a minimum CGPA of 8 and a GPA of 9 in Science and Mathematics.
The annual family income should be less than Rs. 6 lakhs per annum.
 Click here to check out Brochure