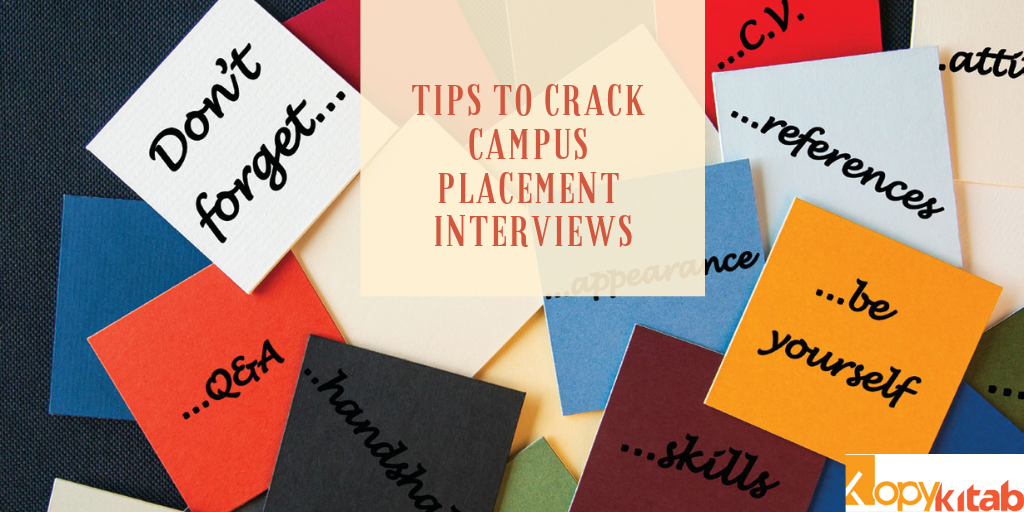 In today's world getting a job is not so easy as we think. It is a tough path to pass through. But, compared to a decade back situation where students had to go out and search jobs, now students are being hired when they are pursuing their graduations. This is definitely good to hear. Students are so lucky nowadays to get hired into their dream company when they are still studying. But it needs a lot of preparation and skill to crack an interview. It is not only technical skills you are having while studying but non-technical skills that are necessary for the workplace and developing your career. They are known as soft skills which are necessary in all freshers willing to enter the corporate world. Students pursuing their graduation in Engineering, Management, and many other fields want to increase their chances of getting hired by a company then, here are a few useful tips listed out…
Communication skill– We all communicate with each in a conversation. Communication is not limited only to writing or reading or delivering a message to another person. But this is not what a company is looking for. A company needs a person who can choose correct words to speak, take a pause, watching one's tone, listening to others intently, and displaying a positive body language. So try inculcating a habit of talking to friends in a correct manner. Observe the words used by people in a workplace when you take up internships. This can create a drastic change in your interview performance.
Problem Solving– Problem skill is one of the top skills a company looks at. A company needs a problem solver, not anyone who waits for his/her colleague to solve problems. This skill does has a lot of competition and requires hard work to crack this part in an interview. In an interview, a candidate will be tested on his/her problem-solving skill to check if the candidate is able to identify & define a problem, coming up with alternative solutions, evaluate & choose the best alternative, and implement the chosen alternative effectively. This skill can be developed during college days. Candidates can buy problem-solving books online that are specifically designed to measure problem-solving skills of the test taker.
Team Player– This is one of the skills a company looks in a candidate. For an instance, in college projects would be assigned to a group of students. This is done to ensure that everyone in the work together to complete the given task. If it fails it would result in an unsatisfied project. This is similar in the workplace. You will need to work in a team to complete a project and achieve the goal. Hence practice it from your college days so that you can easily adjust in a team later in the workplace.
Leadership skills–  Companies like to hire leaders hence, leadership skills are a must. Good leadership skill is a combination of a number of qualities such as planning & organizing skill, strategic thinking skill, management skill, entrepreneurial skill, and persuasion & influencing skill. To become a successful leader, you need to improve your communication skills, maintain a positive attitude, have a clear vision, set definitive goals, follow concrete action plans, motivate others, have strong values & morals, and be passionate. Start taking up responsibilities from your college days and develop leadership skills.
Honesty– Since childhood, we all have been thought to tell truth all the time and be honest. Well, companies look this honesty skill as an essential skill in a candidate. A company looks for a person who is trustworthy and has strong principles set in his/her life. One way to showcase your honesty during an interview is by giving honest answers to the interviewer without stumbling.
Open to Learning– Knowledge and skill are the utmost qualities a company looks for in a candidate. Knowledge or learning should never end with the college. A candidate has to be dedicated to his job and be ready to learn new things necessary for the job. An interviewer does observe this skill in you. So possessing an attitude to learn to new things will definitely make you achieve to great heights.
The chances of getting a job as a fresher through college placements will increase if you have the above-mentioned skills. Expand your knowledge and seek new things outside college academics which can give high rank in your profile. If you are a technical person then do prepare for the technical test as well. If you need to prepare for technical aptitude or quantitative analysis test in your interviews then do download e-books for interview preparation. Prepare well and be interview ready.