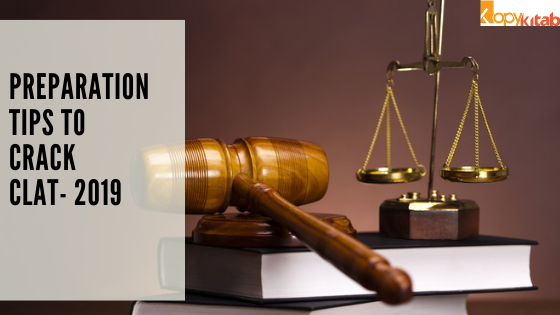 The Common Law Admission Test (CLAT) 2019 is expected to be held in the month of May 2019. It is a common entrance exam for admission to 21 National Law Universities in India. All Law aspirant candidates can apply for the CLAT 2019 exam in January 2019. The application form will be released on 10th January 2019. Candidates wishing to take up 3 or 5-year Integrated LLB and LLM Programs in 19 NLUs and other private colleges can start applying for the course. The CLAT 2019 is expected to be held by National Law University Odisha, Cuttack (NLUO) on May 12, 2019.
It is a national level exam conducted in offline mode. It is stated that around 51,000 candidates are taking up the exam this year. But the intake for admission is 2984. Candidates can check out the official website of CLAT for more information regarding the exam.
Important Dates to Remember for CLAT 2019
| | |
| --- | --- |
| Event | Date |
| Start of Application Date | Jan 5th, 2019 or Jan 10th, 2019 |
| End of Application Date | March 31st, 2019 |
| Download of Admit Card | April 26th – May 12th, 2019 |
| CLAT 2019 Exam Date | May 12th, 2019 |
[related_books catid="303″ product_type="ebook" algo="Latest"]
Preparation Tips for CLAT 2019
Candidates aspiring for a law sector needs courage and determination to prepare well and crack the entrance exam.
Firstly it is very important to be well versed with the basics. For any subject, basic is very mandatory. If you are clear with basics then definitely you can understand higher concepts. Candidates no need to face hurdles during the exam if they having complete knowledge on the subject. Candidates can buy e-books from online to prepare with all concepts.
Clearing doubts at an early stage would lead to a clear understanding of concepts.  Keeping your doubts as it is until the end would lead to confusions in the same concept. It is better to clear all your doubts with an expert on the subject.
Revising concepts, again and again, will result in confidence for attending the main exam. One must inculcate a habit of studying concepts twice or thrice so that it will make the student confident without fear of exam.
Take up mock tests after preparation so that you will be clear with all concepts and you can even learn again if you are confused with any topic. Even referring to previous year question paper and solving sample paper does help in having complete knowledge on the subject. There are sites offering CLAT mock test series, previous year question paper to check your knowledge on the subject.
Analyze yourself so that you will know where you are going wrong and you can correct it yourself.  Self-analysis is best for any candidate to check their ability on any subject
Time management is very important. As you are nearing to the exam, you need to concentrate on managing time for each concept carefully. You have to divide time for each concept according to your difficulty level. Do not waste time studying known concepts again and again. Instead, split your time such that you can cover tougher concepts as well in less time.
Do not panic. When you are nearing to the exam, it is common for all candidates to get scared. But, do not get scared nor fear of the exam. Just be calm and relax before the exam. You can revise concepts again or you can list out concepts which you are well versed with.
Self-belief is the only factor that boosts your confidence level. Believe yourself so that you can definitely crack any competitive exam easily.
Time Management Tips for CLAT 2019
CLAT is one of the most competitive exams and managing time effectively is an essential task to crack this exam. Most of the candidates fail to clear the examination as they do not manage their time efficiently. Lack of time is the main reason behind candidates not clearing the exam. For effective management of time, a candidate should be quick enough to complete 200 questions in 2 hours. Hence, managing time will help in achieving success. Here are the Time Management tips for CLAT below. Go through them thoroughly to achieve your goal.
Decide time for each section in advance to avoid confusions. Experts say that candidates must attempt GK first followed by English and then Legal, Reasoning and finally QA. Allot time for each section based on your strengths and weakness.
Candidates must allocate a certain time to each and every question in every section. This will help to form an idea regarding the sort of questions you can answer fast and first. Attempt the easy questions on a priority basis like Syllogisms, series in Reasoning section, Cloze test and synonyms in English, Averages, percentages in Maths.
Don't waste time on any question. If you can, then answer it fast or else move on to the next one. Simply finish it and jump to the next. Every second is decisive during the exam.
You cannot waste time to read the questions repeatedly. Read it once with complete attention. Avoid distractions and responses to what is happening around. For efficient management of time in CLAT, soak in clearly what is being asked in the very first read.
Solve more questions from CLAT Previous year Question Papers and prepare well for exams. This will increase your speed and accuracy.
Candidates can check out this link to find more about CLAT preparation. For all updates on CLAT visit our blog.